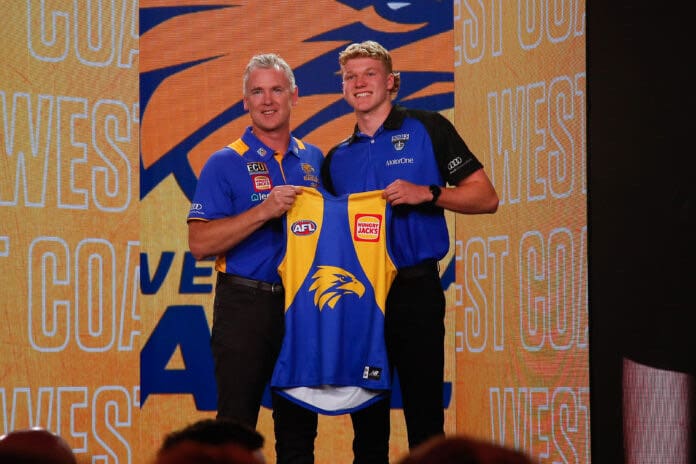 West Coast's new young talent is continuing to turn heads at training this pre-season, with the Eagles enjoying a refreshed and healthy summer ahead of the 2023 season.
After several dry years at the draft, where the Eagles often opted to move on early selections in favour of trading in mature talent, the club has enjoyed successive years at the National Draft as key players in the count.
After ending a three-year run without taking a first-round selection, West Coast called on Victorian Campbell Chesser before using later selections on local talent in Brady Hough, Rhett Bazzo, Jack Williams and Greg Clark.
The Eagles would again bolster their emerging ranks with WA prospects, recruiting East Perth midfielder Reuben Ginbey and Swan Districts ace Elijah Hewett in the opening 14 picks.
Inversed to their draft haul from the year prior, the Eagles would add a blend of interstate talent in the later rounds, with South Australian ruckman Harry Barnett and Victorian pair Coby Burgiel and Noah Long all venturing west.
The new wave of youth has veteran tall Nic Naitanui excited for what's to come, with a handful of Adam Simpson's younger names impressing in this week's intraclub hitout.
Chesser showed signs of maturity a year on from a season-ending ankle injury, impacting the scoreboard and featuring as a conduit-type player for his side.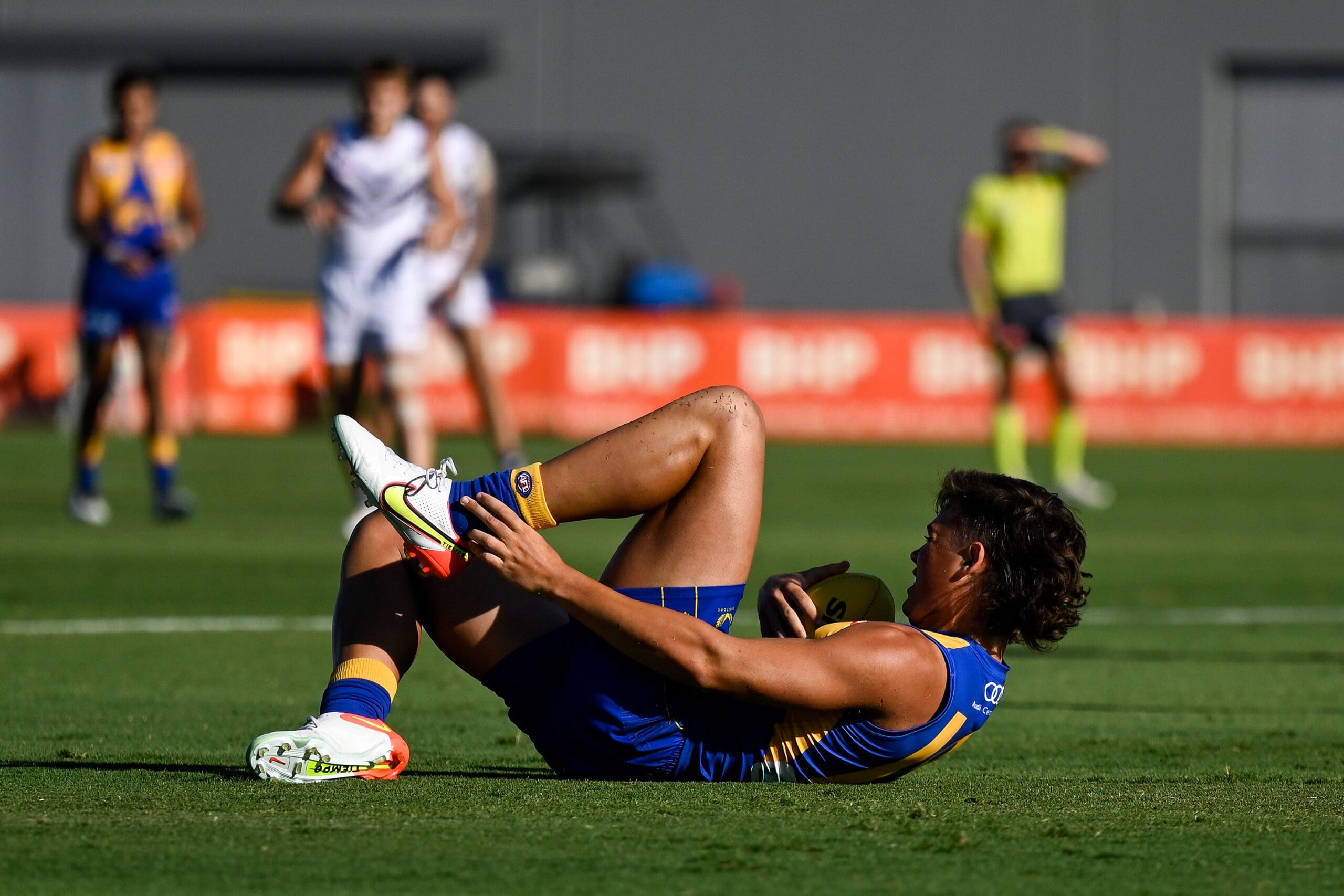 Both Ginbey and Hewett look right at home in the blue and gold, with the former seen to be arguably the most ready-made player from his draft class.
Long firms as a but of a bolter for the Eagles after joining the club as the 58th overall pick, with the teenager seen to be in the mix for Round 1.
Speaking to media on Saturday, Naitanui spoke on the impressive traits the quartet of youngsters brought to the intraclub, even suggesting Long had shown similasrties to club great Mark LeCras.
"Chess is really good. There was a handful of guys who hurt themselves this time last year and Chess was one of the unlucky few," Naitanui said.
"To see glimpses of him last night he was on fire. I expect to see him play a lot more minutes the next few weeks.
"Reubs is an exciting young talent. Him and Elijah Hewett and a few of the younger boys are just showcasing what they can do. Reubs had another good night last night, as he did last Friday. I'm looking forward to those guys playing the next few practice matches and if they do what they did the last few weeks, they will definitely be in there round one, I hope.
"Longy is really good. He's got the skills, but he's got the smarts of a Mark LeCras type. He's got that hunger to keep it int here and trap it in there when we don't have the footy, but he also hits the scoreboard too."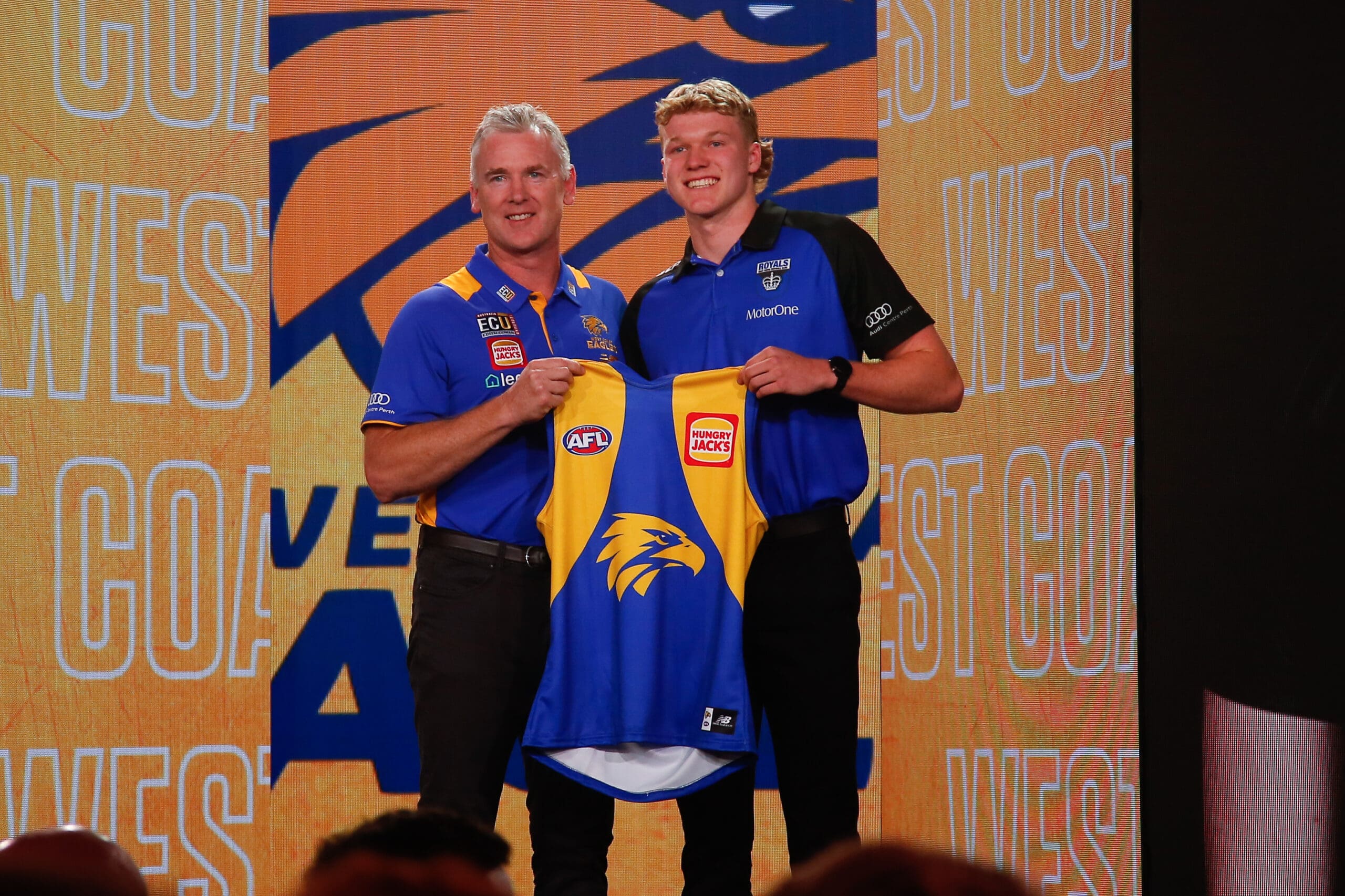 Naitanui enters his 15th season with West Coast in 2023 and is now seen as more of a mentor for the club's emerging ruck prospects.
Both Bailey Williams and Callum Jamieson were able to prove their mettle last year in Naitanui's absence through injury, while the latter has looked to reach new heights over the summer to impress as a versatile taller option for Simpson to consider at selection.
While cross-town rivals Fremantle have also seen a change to their ruck mix over the off-season with the addition of Luke Jackson, Naitanui sees Jamieson as a similar player to the former Demon.
"(Jamieson) has always been a really good player and played a whole different amount of roles, which has probably helped his footy as well," Naitanui said.
"I've enjoyed working alongside him this pre-season and I'm looking forward to seeing what he can produce this year as well.
"Those boys are very agile. (Jamieson) plays a bit like a Luke Jackson, so I look forward to what he's going to do over this year and the years to come as well."
West Coast will open their 2023 campaign against North Melbourne at Marvel Stadium on Sunday, March 19 - a clash that follows pre-season hitouts against Port Adelaide and Adelaide in the coming weeks.