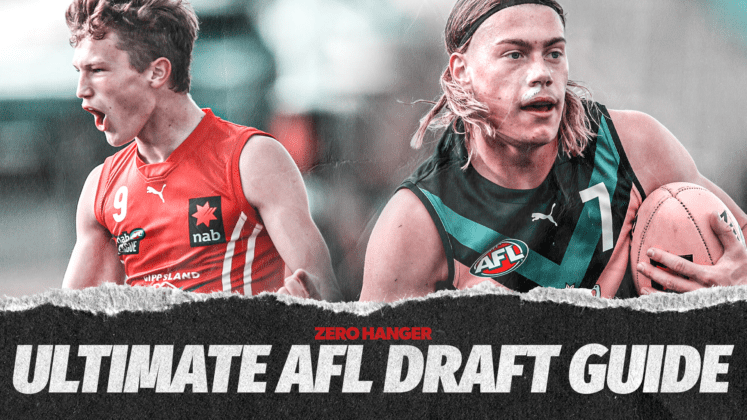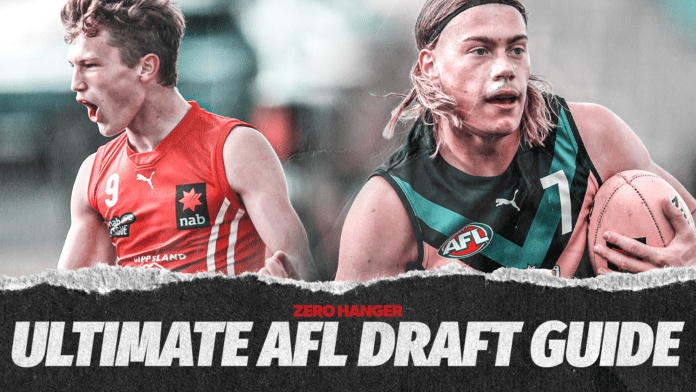 Welcome to Zero Hanger's ultimate AFL Draft guide ahead of the 2023 National Draft.
This guide includes the latest Mock Draft, club-by-club analysis, more than 30 prospect profiles, how the draft points bidding system works, the 2023 draft order and much more!
Zero Hanger will also be providing live coverage of the AFL Draft via our live blog, with every pick and prospect revealed. A link to the blog will be live on our site at approximately 6:30pm (AEDT) and will also be available on this page closer to the draft.
Until then, here's all the latest draft info and analysis you need leading up to the 2023 AFL Draft...
Mock Draft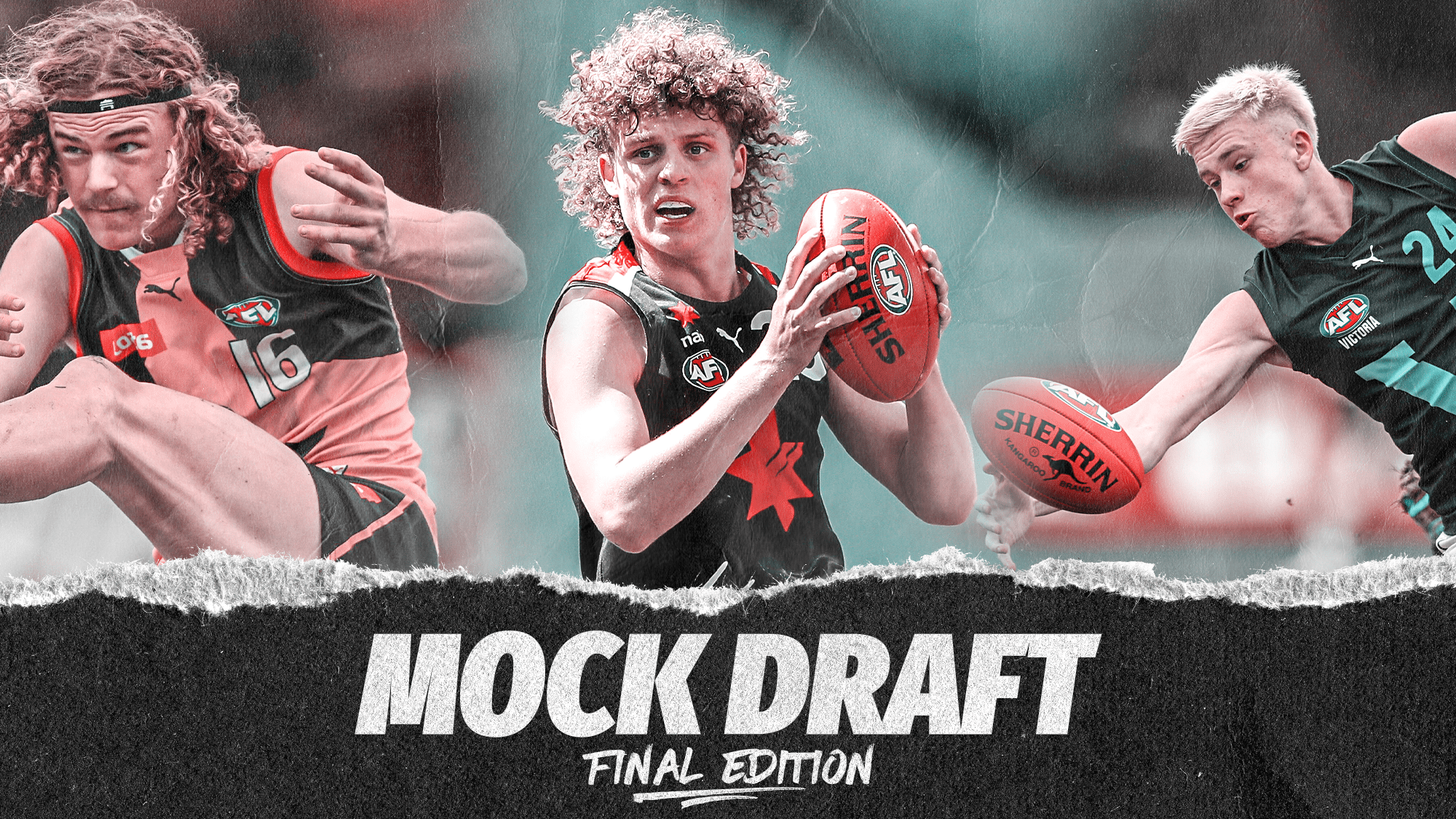 Zero Hanger has constructed a Mock Draft for the opening round of the 2023 AFL Draft, with a total of 28 selections predicted to be made on Monday night.
West Coast hold the opening pick for the draft and are seen likely to decline potential trade options from other clubs before using the selection on Bendigo's Harley Reid.
Our final edition Mock Draft has included live trading and comes with detailed profiles as well as alternative selections for each club.
Club-by-club analysis
We've covered draft focus pieces for all 18 clubs ahead of the draft, looking at each club's draft hand, list needs and potential targets.
Select your club's dedicated draft analysis piece and read up on who your club could consider for the draft...
Adelaide
Brisbane
Carlton
Collingwood
Essendon
Fremantle
Geelong
Gold Coast
GWS
Hawthorn
Melbourne
North Melbourne
Port Adelaide
Richmond
St Kilda
Sydney
West Coast
Bulldogs
Prospect Profiles
We've compiled detailed and in-depth profiles for all of the top-rated prospects ahead of the 2023 National Draft.
Positions, clubs, height, strengths, AFL comparisons, potential landing spots and expert comments on more than 30 AFL Draft prospects can be found here.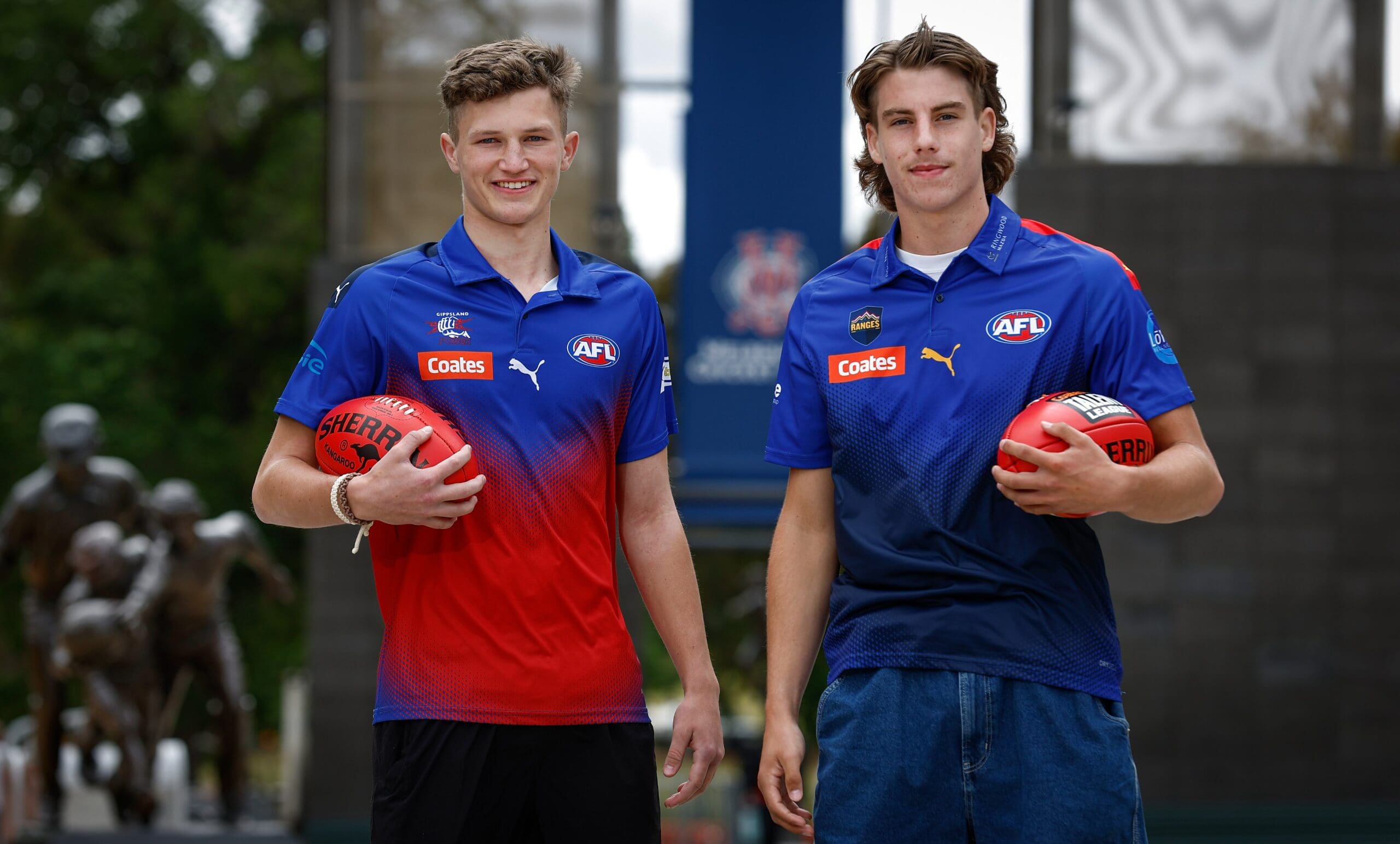 DRAFT ORDER
* Draft order is subject to change due to live trading. The full draft order is available on Zero Hanger.
How the bidding system works
The AFL Draft has introduced a bidding and points index in recent years for Northern Academy, Next Generation Academy and father-son prospects.
Every selection from Pick 1-73 has value on the points index, with Pick 1 set at 3000 points, while Pick 73 is worth 9 points.
These points are used to help evaluate how picks are used to match bids by clubs who have priority access to Academy or father-son prospects.
Here's a video explainer that answers all your questions...
How to watch the draft
The 2023 AFL Draft can be viewed on Fox Footy via Foxtel on TV, and via the Kayo app as a live stream.
Zero Hanger will bring you all the live selections and analysis via our live draft blog, scheduled to be live at 6:30pm (AEDT).
For more details on start times, viewing options and subscriptions, click here.