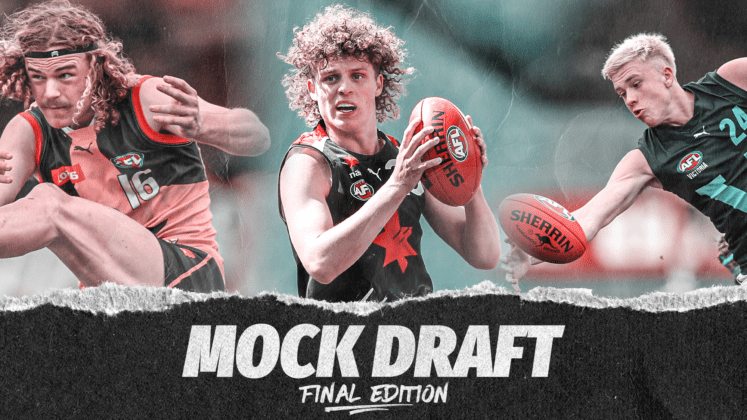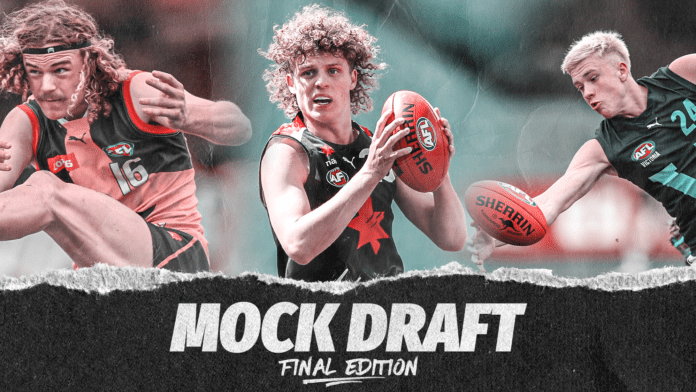 Welcome to Zero Hanger's third and final 2023 AFL Mock Draft, where we'll cover the entire opening round of selections - predicted to be 28 picks in total.
Following our first and second Mock Drafts, this edition will take live trading into consideration and will look to select a balance of list needs and best available talent.
The opening round of the draft is set to see a suite of Academy and father-son bids lodged, meaning the order will shuffle significantly within the opening 30 selections.
The current first-round order falls between Pick 1 and 22, with the latter selection expected to balloon out to 28th overall following matched bidding.
Our final edition Mock Draft consists of ONE live trade, which includes a trio of 2023 first-round selections.
SEE ALSO: 2023 AFL MOCK DRAFT - FIRST EDITION
SEE ALSO: 2023 AFL MOCK DRAFT - SECOND EDITION
So, without further ado, here is Zero Hanger's FINAL Mock Draft of 2023.
1. Pick 1 - West Coast: Harley Reid
FULL PROFILE
Position: Midfielder
Height: 187cm
Weight: 85kg
State: Victoria
Club: Tongala
A selection consistent with both of our previous two Mock Drafts, with the decision straight-forward for West Coast under the assumption they carry the opening pick to the draft.
Reid is the generational talent that will headline the Eagles' expected resurgence, with his prolific impact across the field set to be on show come Round 1 next year.
His physicality and explosiveness have seen him separated from the rest of his draft class for the better part of the past three years, with Reid the deserving Pick 1 selection for 2023.
Others to consider: Dan Curtin, Jed Walter