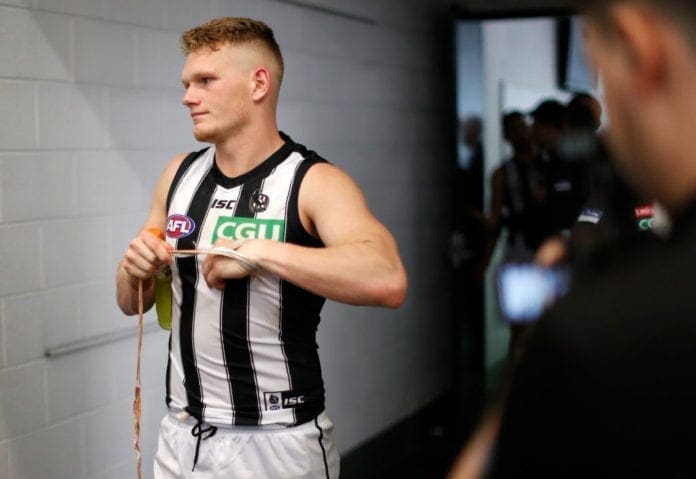 Adam Treloar has revealed that he is determined to enjoy this week's Grand Final regardless of the result.
Speaking to AFL 360 last night, Treloar said the 2018 Grand Final loss with Collingwood, suffered at the hands of the Eagles, will always hurt him.
"Coming so close but feeling it so far, it will always hurt me, it will hurt me to the day that I die because we were up for pretty much the whole game and losing within two minutes of the game finishing. It still hurts me to this day," he said.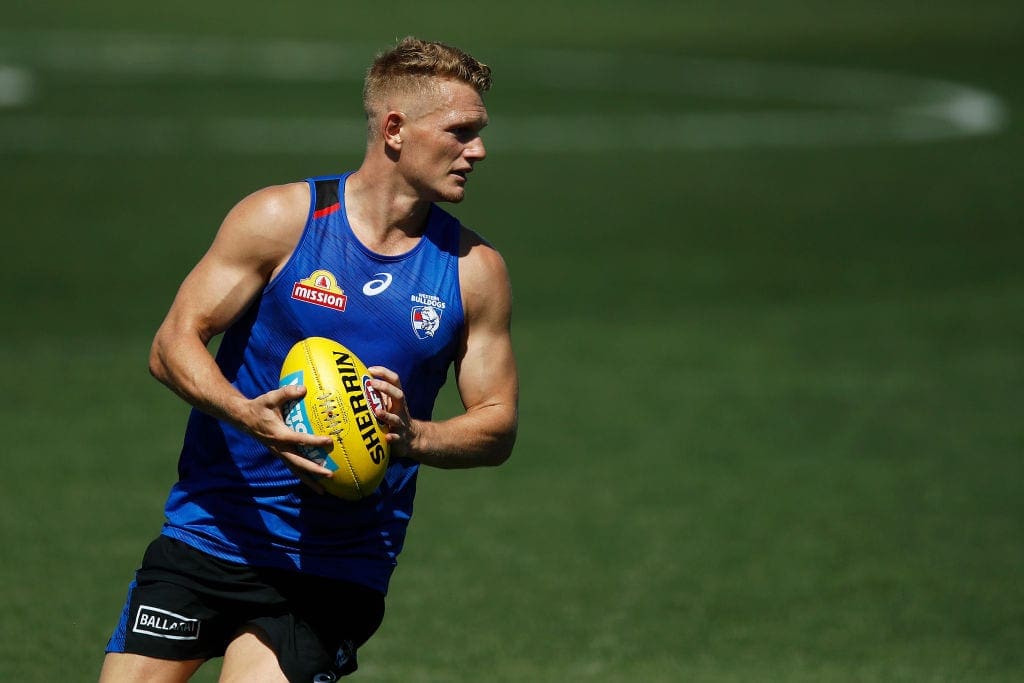 "I did promise myself that this time around, no matter what the result is, I'll enjoy it a lot more because building up to the game and then playing out and then not having the result go your way, it was hard for me to reflect and really appreciate what us as a footy club had achieved at that time and what I had personally achieved that time considering the year that I'd had with injury and whatnot.
Earlier in the finals, Treloar was the target of hasty criticism in media circles after his performances were adjudged sub-par.
But in the Bulldogs' 71-point preliminary final win over Port Adelaide, Treloar's 23 disposals and a goal was enough for coach Luke Beveridge to lash out at the comments.
Treloar's departure from Collingwood has been described as an ugly exit, but an agreement was reached on the Magpies needing to pay him $1.5m.
Nonetheless, a new club has called forth a second Grand Final opportunity for the 28-year-old in the space of just four years.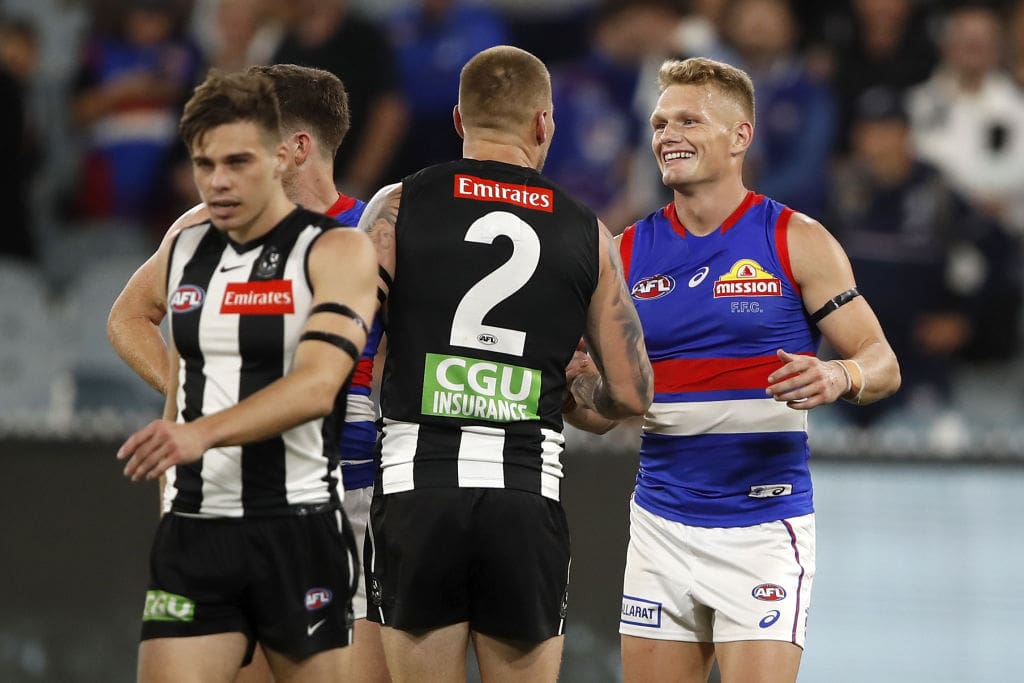 "It's about just really enjoying the moment, enjoying each day as it comes," Treloar said.
The Bulldogs will be eyeing the third flag in their history on Saturday, with Treloar among those at the kennel yet to taste premiership glory.