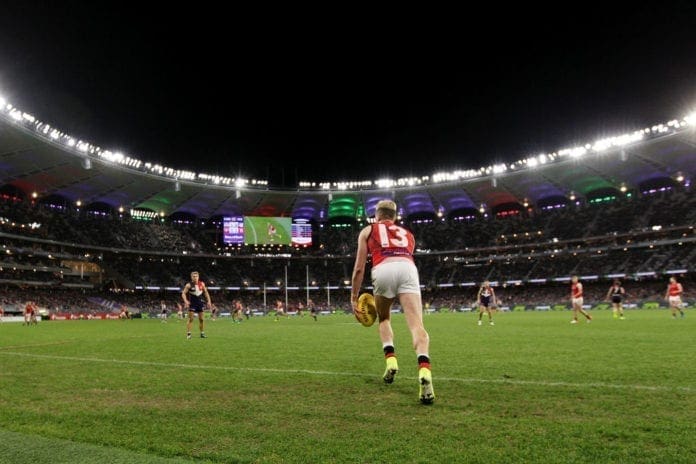 Port Adelaide General Manager of Football, Chris Davies says the club will feature in the trade period, including expressing interest in Orazio Fantasia.
Davies confirmed this morning that if Essendon small-forward, Orazio Fantasia decides to return to South Australia, Port Adelaide will aim to recruit him.
"I can certainly tell you that when a young South Australian player wants to come home at any point that we have got an interest," he said on AFL Trade Radio.
Fantasia has recently parted ways with his manager, Andrew McConville - who was managing him for six years.
"I haven't spoken to him no. He's in a situation where he is in-between managers, so I imagine that once he is settled on who he is going to go with, we'll be able to have a conversation with whoever his manager is," Davies said.
Fantasia still has two years left on his contract with the Bombers.
Davies confirmed that Port Swingman Dougal Howard, has been linked to a move to Victoria to spend more time as a defender.
"He's got to work out what he wants from his own career and throughout the trade period there's the potential for us to look at different things we can do.
"Dougal has to work out what he wants, but he's a contracted player who we value really highly so right now I'd be suggesting he'll be at our club into the future unless he makes a decision that that's not necessarily going to be the case for him."
Davies also said that young on-baller, Sam Powell-Pepper is expected to stay a Port Adelaide player.
"He's another contracted player who we highly value so unless there's a specific reason for him to go, I'd be suggesting he's going to be at our club into the future," he said.
However, Sam Gray is a Power player who has expressed interest in testing out free-agency in 2019.
"We haven't been told which club his management want us to deal with so we'll look throughout the trade period to what's best for us and Sam.
"He's out of contract so he is well within his rights to look at opportunities in front of him."