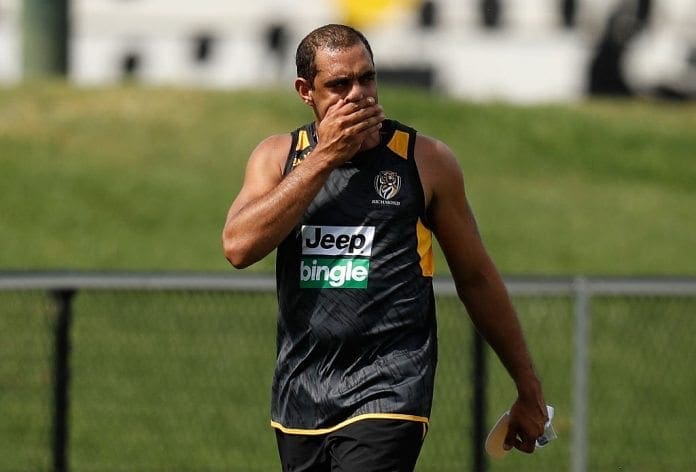 Richmond has defended its decision to recruit former Blue Chris Yarran during the 2015 trade period.
Yarran was yesterday released from his contract one year into a three year deal, after joining the Tigers at the end of 2015, in exchange for pick No.19.
The 25-year-old missed the entire 2016 season in order to deal with mental health issues, before recently returning to training.
However, he parted ways with the club on Tuesday, as he was unable to meet the demands of AFL football.
Richmond Football Manager Neil Balme defended the decision to give up a first round selection for Yarran.
"It's very easy to say 'this is the outcome, therefore it was a bad decision' … there's a lot of experts around," Balme said on SEN radio.
"If we had hindsight we wouldn't do a lot of things and it would stop us from taking a risk on almost all the good things that have happened in the world.
"Is it worth helping these young men and taking a risk to help them play the game they love to play? Surely it is.
"Sometimes they don't work out, but we shouldn't just go back and say that was a bad decision, therefore you should never have done it."
Yarran played 119 games for Carlton from 2009 to 2015, before joining the Tigers.