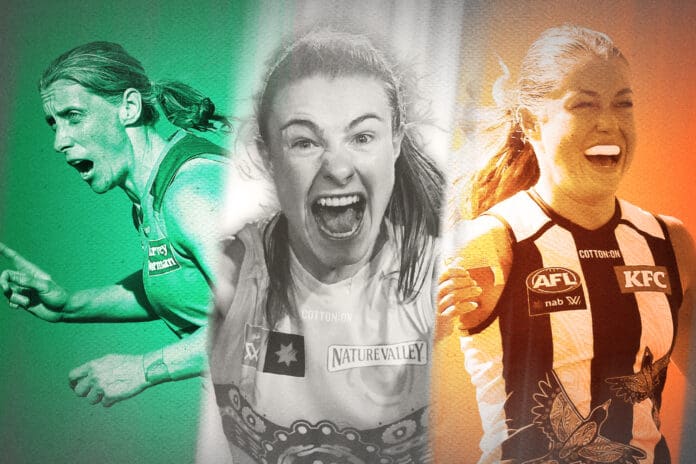 Once home to Vikings, warring Kings and a Pirate Queen, Ireland's west coast has been ruled by an array of colourful characters over the years.
With its sheer cliffs, viridescent pastures and limestone rows, to the naked eye, County Mayo confirms the established view of the Emerald Isle, one of diverse wealth on many lines, even the last.
From its place shoehorned between Sligo, Galway and the rugged seas of the Atlantic, Mayo's contrasting conditions have also fostered a litany of pioneering women.
Across land and sea, Grace O'Malley led a swashbuckler's existence. Armed to the teeth, the activist's hand played its role in repelling protestant advances in the late 16th century.
400 years later, another fiercely-willed Mayoian ascended to the country's top office, shattering ceilings and archaic legislature in her stride. While Mary Robinson's crusade would eventually take her from the halls of Irish Parliament, it wouldn't be before warring with oppressive forces of a different kind, ones aimed at love, reason and prophylactics.

Rooted in its Gaelic and Celtic origins, the region is shaped by a diasporic sway, with so many of its best and brightest taking flight for greener pastures, only to dream of their eventual return.
During season seven of the AFLW, a record 22 Irishwomen hailing from 11 different counties will chance their arms in the colours of 12 different clubs.
With AFLW players earning a collective 94 per cent pay rise ahead of the current campaign, the dosage of this Emerald injection remains unprecedented, however, it hasn't been administered without foreign aid.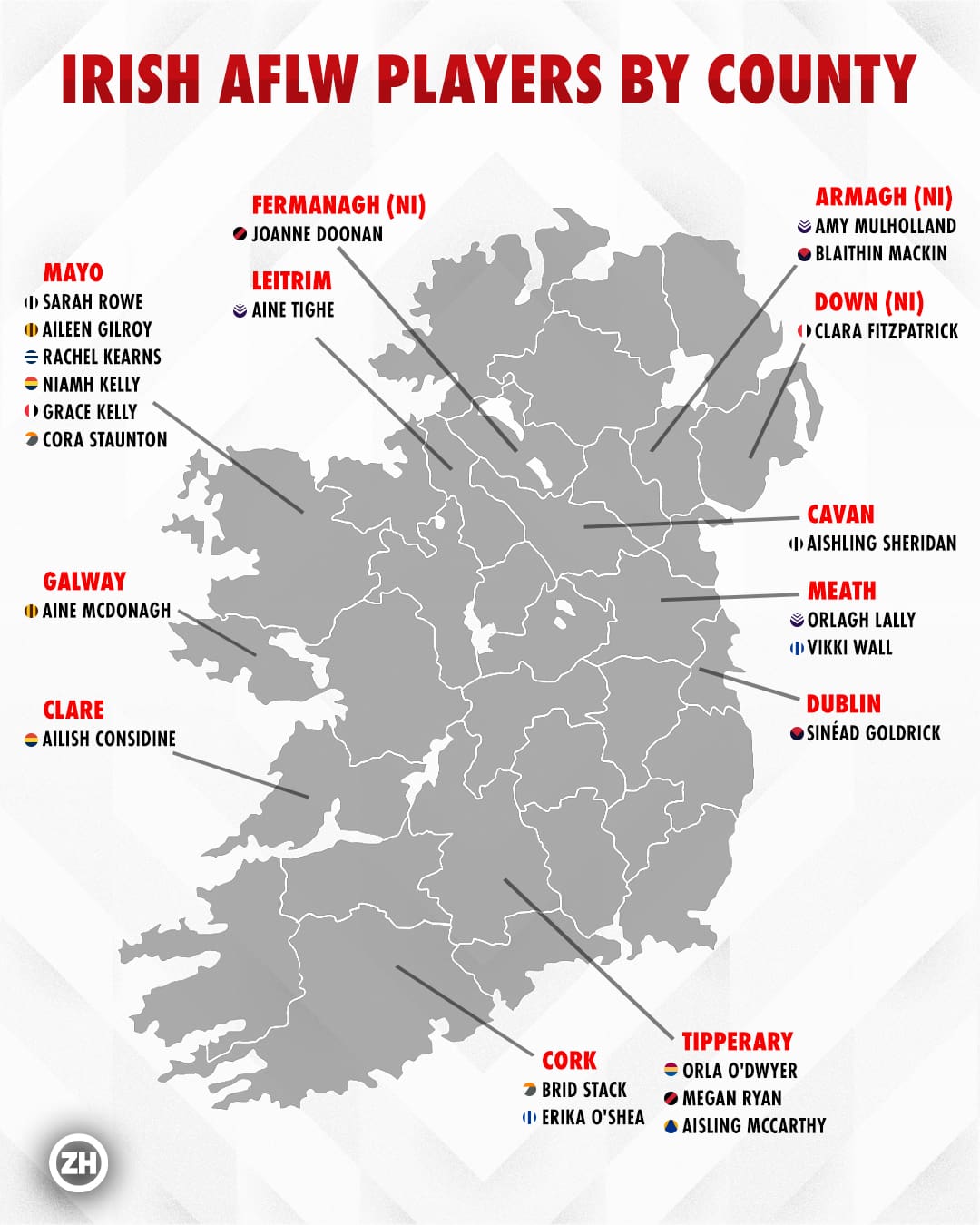 Though names have arrived from as far north as Armagh, with a pair of Corkonians bobbing across the ocean too, it is Mayo that leads this revolutionary charge, with six names dedicated to the cause.
But while the ilk of Sarah Rowe, Rachel Kearns, Aileen Gilroy and the Kelly Sisters, Grace and Niamh, have joined the front line, adding their inimitable stamp on Australia's game, their trail to this point required blazing, with the latest in a long line of renaissance women to thank for that.
"Everything I learned was all from her"
Legends aren't born, they are forged and honed fastidiously within the public's gaze. And for 28 years and counting, it has been here that the legacy of Cora Staunton has been carved.
Since first donning Mayo's green and red jersey at age 13, the four-code superstar has gone on to pave an indomitable legacy that now leads across both sides of the equator.
Not only has Staunton stood head and shoulders above her peers with a Gaelic pail in hand, but the pioneer (or ceannródaí) has also hit the back of the net in a UEFA Cup tournament, scored seven tries on her Union debut and toasted titles almost everywhere she's strode.
Still, it was Staunton's peerless skillset within her native code that placed her name up in lights. Between 1999 and 2003, no region proved stronger in the ladies' game than Mayo, with the Westerners claiming a quartet of All-Ireland crowns at the historic Croke Park, and the farmer's daughter acting as pied piper on these capital excursions.
But as pioneers are prone to after planting their flags on any summit, steeper slopes can be spied and plotted. Challenges any competitor at their own peak will always take on.
A chance meeting during a sporting junket in Shanghai brought Staunton into contact with Nick Walsh. As a Cavan native, the one-time Demons listee and then Giants' assistant coach was familiar with the work required to trade Gaelic for a go at Aussie Rules.
Now, nearly five years on from that life-altering meeting, the 40-year-old Giant is one of only four names to have surpassed the AFLW's 50-goal milestone, standing alongside only Erin Phillips, Tayla Harris and Darcy Vescio.

But as the profiles of those around her continue to grow, bolstered by brand deals for supplements, toothpaste, pastries, cereal and intangible currencies, Staunton remains her stoic self; content to let her deeds do the talking.
"I'm very much one that likes the quiet life. It's half the reason why I like Australia, the anonymity over here is great," Staunton said when speaking with Zero Hanger.
"In my first few years at the Giants, we had a documentary crew following me and I also wrote a book, so you can't really hide away from that, but I like everything to be nice and quiet and not spoken about. There's enough of that done at home."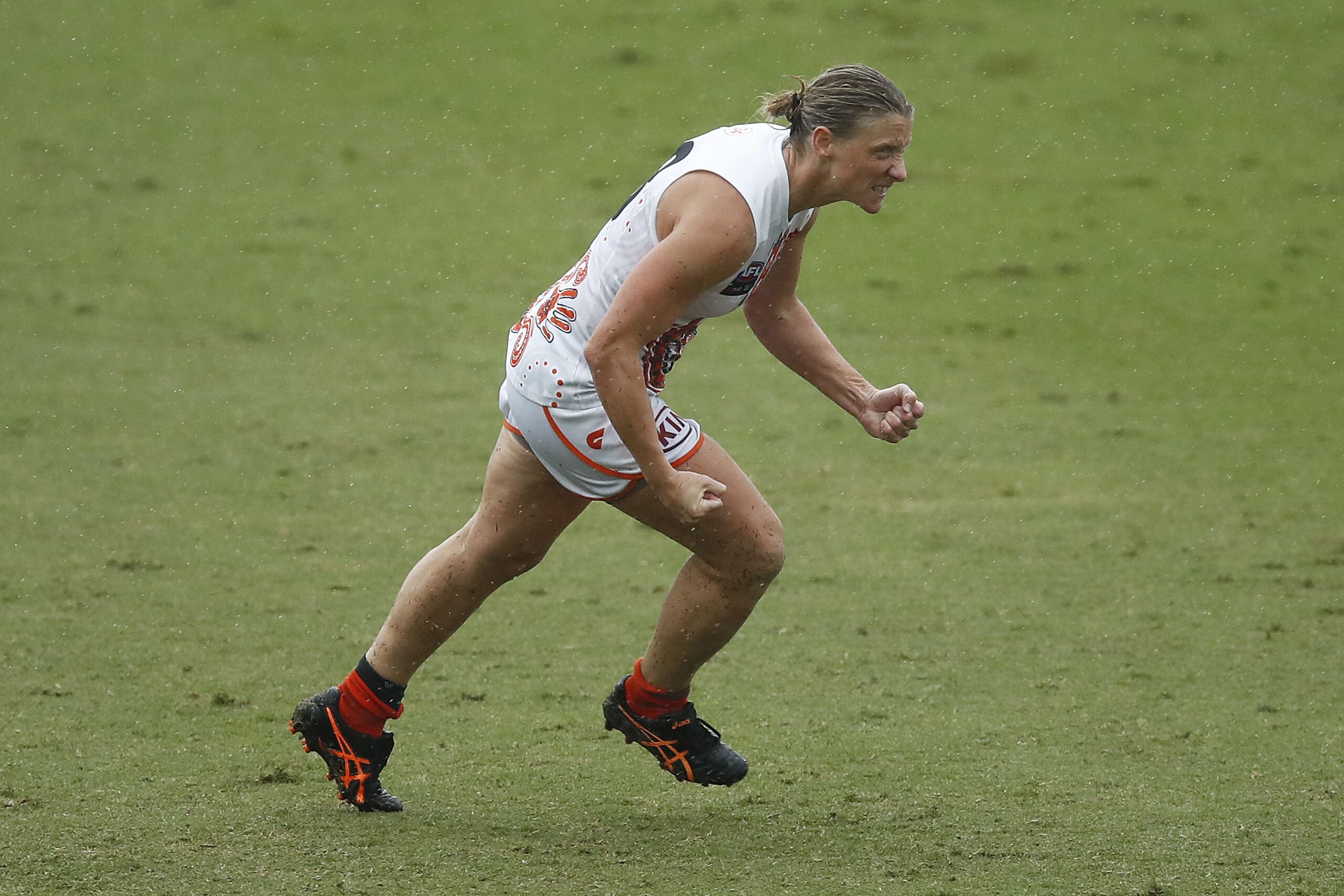 Media shy, yet ferocious at the contest, Staunton's duality is as uniquely on-brand as her hunched gait and back-handed high-fives. Though her relative anonymity on the streets of Sydney is still held dear, her jewel in the expanded competition's crown is apparent to all with skin in the game.
Search between 'tackle' and 'thorough' in any dictionary, and you will eventually run your digit over Staunton's most apt descriptor. While often attached to ill fits, like a discount sticker on a Bushmills single malt, the tag of 'trailblazer' sits perfectly on the veteran's shoulders, no matter how hard she shrugs.
"I suppose there is pride, but to be honest, I probably don't look at it that way while I'm still playing. I don't see myself as a trailblazer," Staunton stated.
With 11 All-Stars (Ireland's All-Australian equivalent) to go with her four All-Ireland titles, Staunton's CV is irrefutably stacked. Nevertheless, all the individual accolades, all the pennants, all the pots and pans now rate second to her power to part seas.
As youngsters, both Sarah Rowe and Aileen Gilroy had Staunton's star in their eye, as well as the star on their side. And for the punishing Pie and the hard-running Hawk, their views on the humble champion are far more in step with the fans in the stand.
"The fact that she's still playing years on after doing so much in Gaelic Football has been incredible to see," Rowe told Zero Hanger ahead of her Round 7 meeting with Staunton's Giants.
"There's just admiration and respect from everyone in Ireland due to the fact that she has given her life to sport and continues to achieve, year in, year out."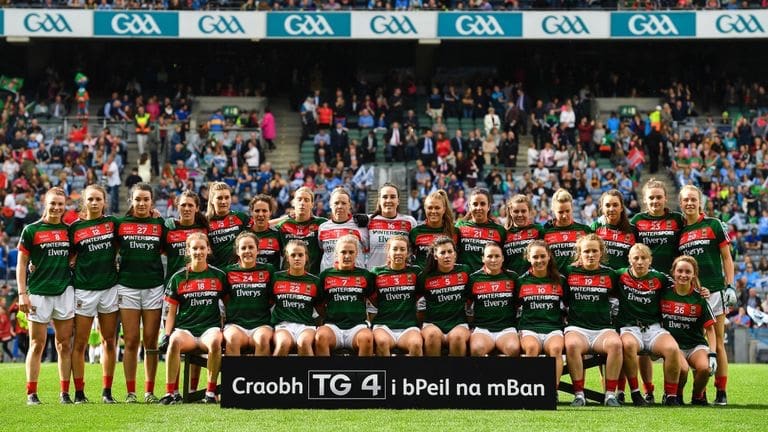 When asked about the quadragenarian she shared a scoresheet the last time Mayo stared destiny in the face, Gilroy taps into her own brand, one of verve and hearts on cuffs.
"She set the tone for Ladies Football back home for so many years and she was an idol for so many young girls, even me. We all looked up to Cora and I had a good few years playing with her. Everything I learned was all from her," the in-form Hawk expressed to Zero Hanger.
"She's definitely led the way and Ladies Football wouldn't be the same if it weren't for her."
"I think the women's AFL is a terrible game"
With more than a quarter of all Irishwomen currently chasing Sherrins hailing from Mayo, it begs the question: is there something in the Maritime County's water that helps produce such sound cross-coders?
In the eyes of Niamh Kelly - the former County skipper, now ensconced in Adelaide's winning setup - while there may be some method to the number of Mayo women Down Under, it comes with a madness all the same.
"It's great to see so many Mayo people out here, but I'm not sure how it turned out that way. All the Irish across the whole competition, whether it's Tipperary, Dublin or Cork, have all done really well. Still, it is mad how there are so many from Mayo," Kelly briefed Zero Hanger from her base in South Australia.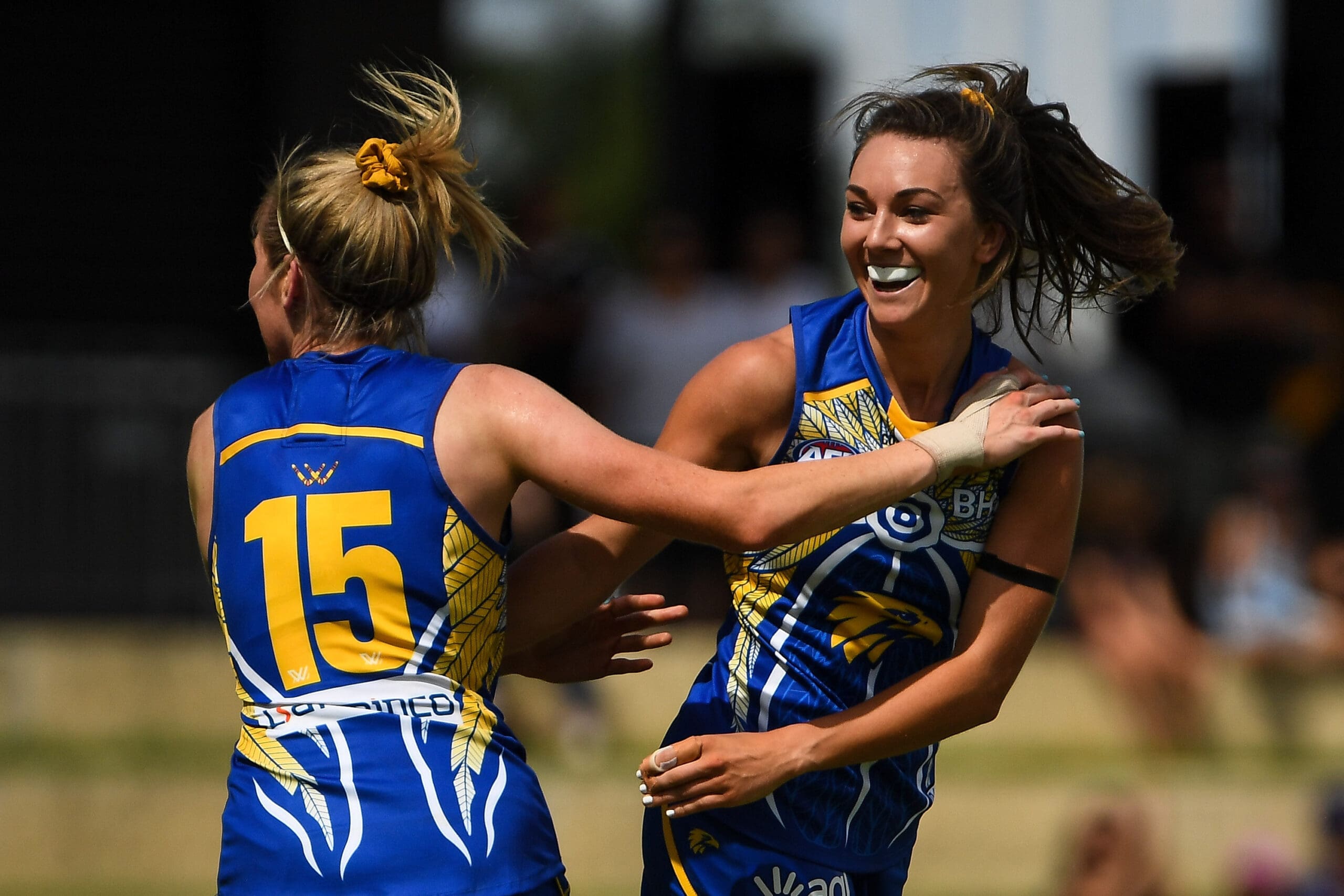 And while the many moving parts of the game are yet to go by her, Staunton was also stuck dealing in the speculative rather than the concrete.
"It's very hard to know," Staunton contended.
"I suppose other clubs looked at my success after the first year and went looking for other Irish girls to come out from the region.
"I know a couple of the other girls went looking themselves because they could see the opportunity that I got and the opportunity that was ahead. I know the two Kelly sisters looked to come out."
As one with her heart sitting anatomically in order, Rowe pondered the question, eventually acting as the cleanest of conduits – an output Pies' coach Steve Symonds has become gladly reliant upon.
"With Mayo, we are a team that made the All-Ireland final in 2017, the same year that Cora got her opportunity. I also got my opportunity then too. We were all on showcase that day and from there, it just took off for Irish players," the neurolinguistics and hypnotherapy student said.
"It seemed to me that they (AFLW recruiters) were looking for forwards and we have a really talented group of these players in Mayo. There are players from Dublin who win the All-Ireland final year after year, I think that's why so many of them didn't come out at the time. For us, it was a new opportunity.
"It's hard to know whether it's a coincidence, but I do believe we have a lot of very talented players in Mayo. Even when we left, they still continue to be very close to success. We haven't had success in the last few years, but we're very, very close."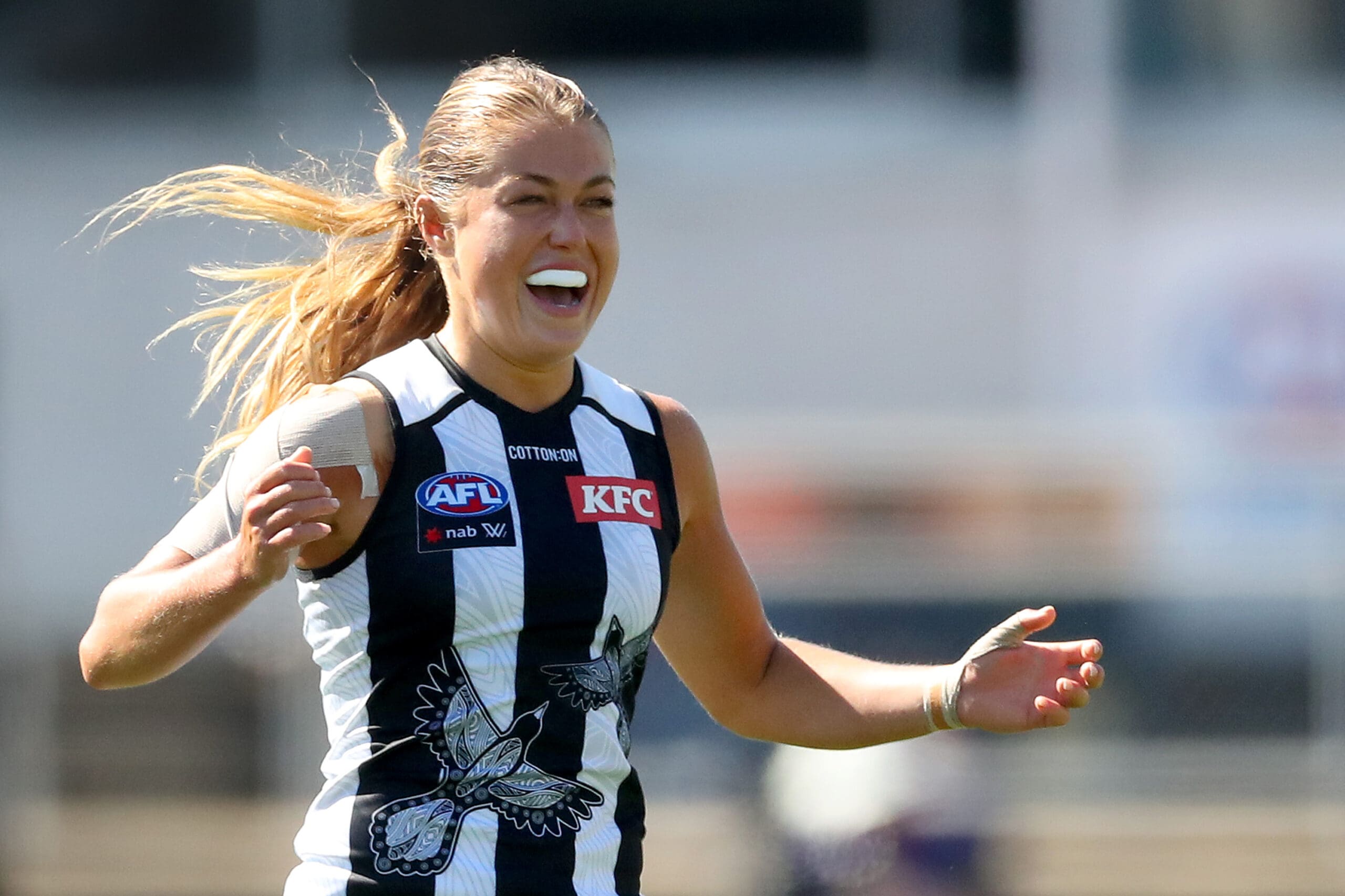 Despite her optimism and use of inclusive language, overlapping seasons and an undeniable wage disparity mean Rowe's next steps remain ambiguous.
Even before powerbrokers at AFL House opted to alter the schedule, bringing women's fixtures out of the blistering heat and aligning them with the business end of the men's season, the 27-year-old was placed under the proverbial pump as she juggled her athletic commitments.
In a scathing attack made in the early weeks of 2020, just over a month before Ireland's first confirmed COVID case, former Mayo manager Peter Leahy took aim at Rowe, her travelling teammates and the Australian game.
"If I'm being honest, I think the women's AFL is a terrible game. It is shocking. Sarah did not come back a better footballer. She's gone out this year with a Gaelic football and trains all the time with it, she knows the craic now," Leahy unloaded.
"It is not good for our game, which is a far superior game. The girls far prefer playing it. I don't know one player who's come back and said, 'I'd prefer to be playing AFL'. They're doing it for the experience and therefore they should be properly taken care of."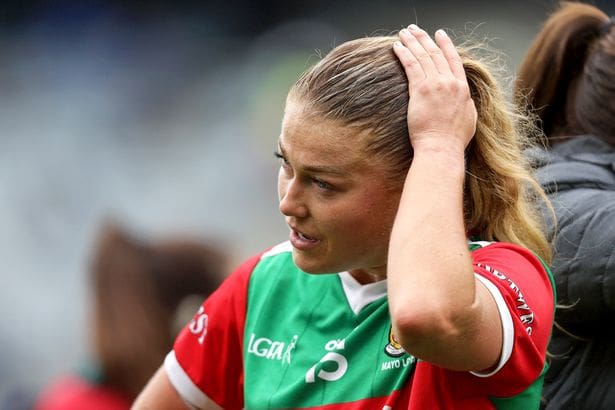 This marque of resentment is all too familiar to Staunton, with the veteran's days in a Mayo strip ending in 2018 after stressing the environment fostered under Leahy was both "unsafe" and "unhealthy".
"The people at home aren't happy with that because they are losing good talent and it's a hard thing to take," Staunton acknowledged.
"But these girls have taken their opportunities, they've enjoyed it and the way that things have gone over the last number of years, in particular in the last six months with the pay deal, it's enticed more Irish girls to come out."
For now, with dreams and reality at loggerheads, the traffic between codes is decidedly one-way. But when deep-rooted desires are at play, a modicum of truth may still lie in Leahy's tirade.
Dreams, diaspora and the almighty dollar
Without acting as his otolaryngologist, it is tough to totally decern Leahy's tastes.
Nevertheless, when the Irishman is willing to gruffly enlighten us as to exactly what sparks his palate, it is even tougher not to draw conclusions.
For the AFLW's army of fervent fanatics, much of Leahy's invective will be dismissed as little more than fodder from just another hater. But scratch away the top layer of scorn, and a shared inequity can be mulled.
Sure, the notion that a game that draws mammoth corporate dollars, has seen skyrocketing rises in community participation and has implemented a league-wide pay increase of nigh-on 100 per cent is both "terrible" and "shocking" is completely off base. But, in between his slings and arrows aimed over land a sea, Leahy raises a query worth exploring.
In a perfect world, where all things are finally equal, how many of the 22 Irishwomen currently on AFLW rosters would have opted for these new challenges over their first love?
For a country with a current population residing just north of 5 million, those with roots from Ireland's four provinces have a reputation of spreading their wings and taking flight. According to statistics compiled in 2016, more than 100,000 Irish-born men and women had already made the permanent move to Australia, representing 11.5 per cent of Ireland's total diaspora.
Though these dated numbers show a strong trend of folks departing the Land of Saints and Scholars in search of the sun and increased wages, the same factors are at play for these traversing athletes.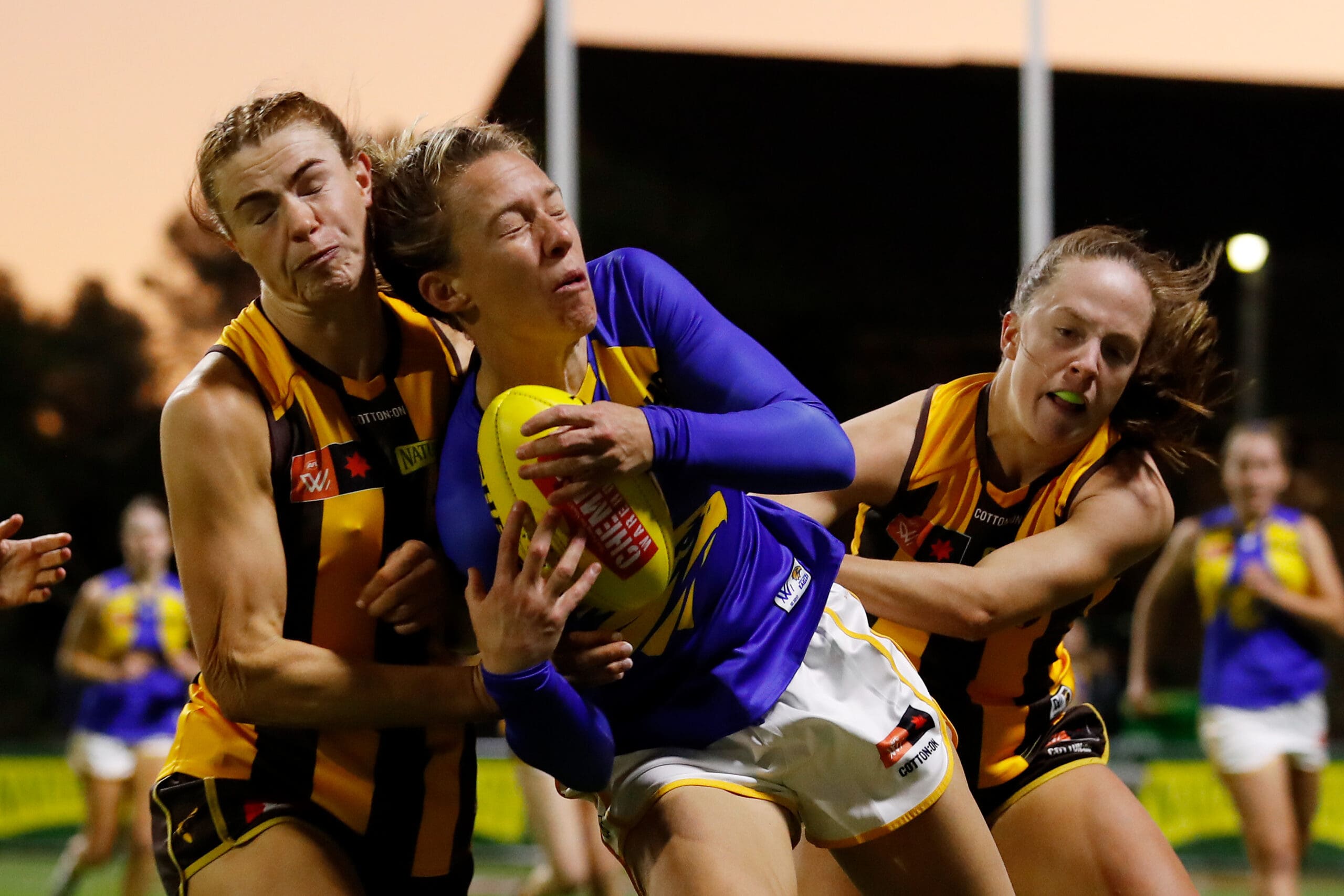 Since its formation in the back of a Tipperary Pub more than 130 years ago, the Gaelic Athletic Association (GAA) has shaped and scheduled sports Indigenous to Ireland, such as Hurling, Camogie, Handball, Rounders and, of course, Gaelic Football.
Yet, as the sole facilitators of these national pastimes, the GAA has also enforced a strict policy of amateurism, effectively hamstringing those that do battle across county lines.
With an ability to now earn upwards of $39,000 AUD for as little as 10 games work abroad, few cynics have been caught by surprise at the rate at which Gaelic Footballers have traded in the round ball for the Kangaroo leather.
Things change quickly in football, though, so dreams must too. But while many of the hopes of Australian talents are raised and met, season upon season, the Irish horde continued to have theirs dashed at worst and halted at best.
For the likes of Rowe and Kelly, the AFLW's altered season now necessitates a rich question from each of them – stay home and chase their dreams of a lifetime, or widen their lens and, feasibly, broaden their bottom line?
"It was really tough. I was born and bred a GAA player, and it was such a huge game in our household. For the first three seasons, I was able to play AFLW and still go home and play Gaelic Football. With the change of season now, it's been tough not being able to play, but I saw this as a new opportunity," Kelly expressed.
"It's tough, but I'll definitely be playing Gaelic at some stage again. We even have a few little GA clubs out here that I might go out and visit at some point. That might make me feel a little bit more at home."
Camaraderie and responsibilities acted as the push and pull in Rowe's choice to place her All-Ireland ambitions on hold, a decision she admits came with a "very heavy heart".
"You build something within a team, you train really hard, and you care so much about both environments, as well as the people associated with them. That's the main thing, it's the people that you feel like you would let down if you weren't able to play on both sides," Rowe declared.
"It's becoming a real challenge, but there are responsibilities with being on contract. It's essentially your job over here, so there are responsibilities that come with that. But then, there's the loyalty piece as well in being a Gaelic Footballer, as that's the ethos back home.
"For players, there's also the mental fatigue of going back to that season as well. It's hard. You essentially miss out on an off-season. You need to manage your body and manage your load as well.
"If you really want to achieve success in one thing, you need to figure out what that is exactly for you. If it's playing Gaelic Football, fine. But if it's playing over here, you don't want to be caught between two environments being a jack of all trades and a master of none."
In contrast, assorted distances made the decision for both Gilroy and Staunton. Still, their empathy for their compatriots is clear and evident.
"It was a little bit easier for me because back at home I was actually living in a different county," Gilroy revealed.
"I was travelling to training for four-and-a-half hours each way, so it was easier for me to step away because I couldn't commit, even if I was at home. It was a lot easier for me to say, 'oh yeah, I'm done with Mayo' and to come out here and focus on AFLW.
"If the season gets any longer, I do think there will be some very hard decisions for some girls to make. But I do think it's a great opportunity for girls over here, as well. It's not often you can go to a different country, go on adventures and get paid for it at the same time. We don't have anything like that at home. It's obviously a very hard thing to say no to when it's put on the table like that for you."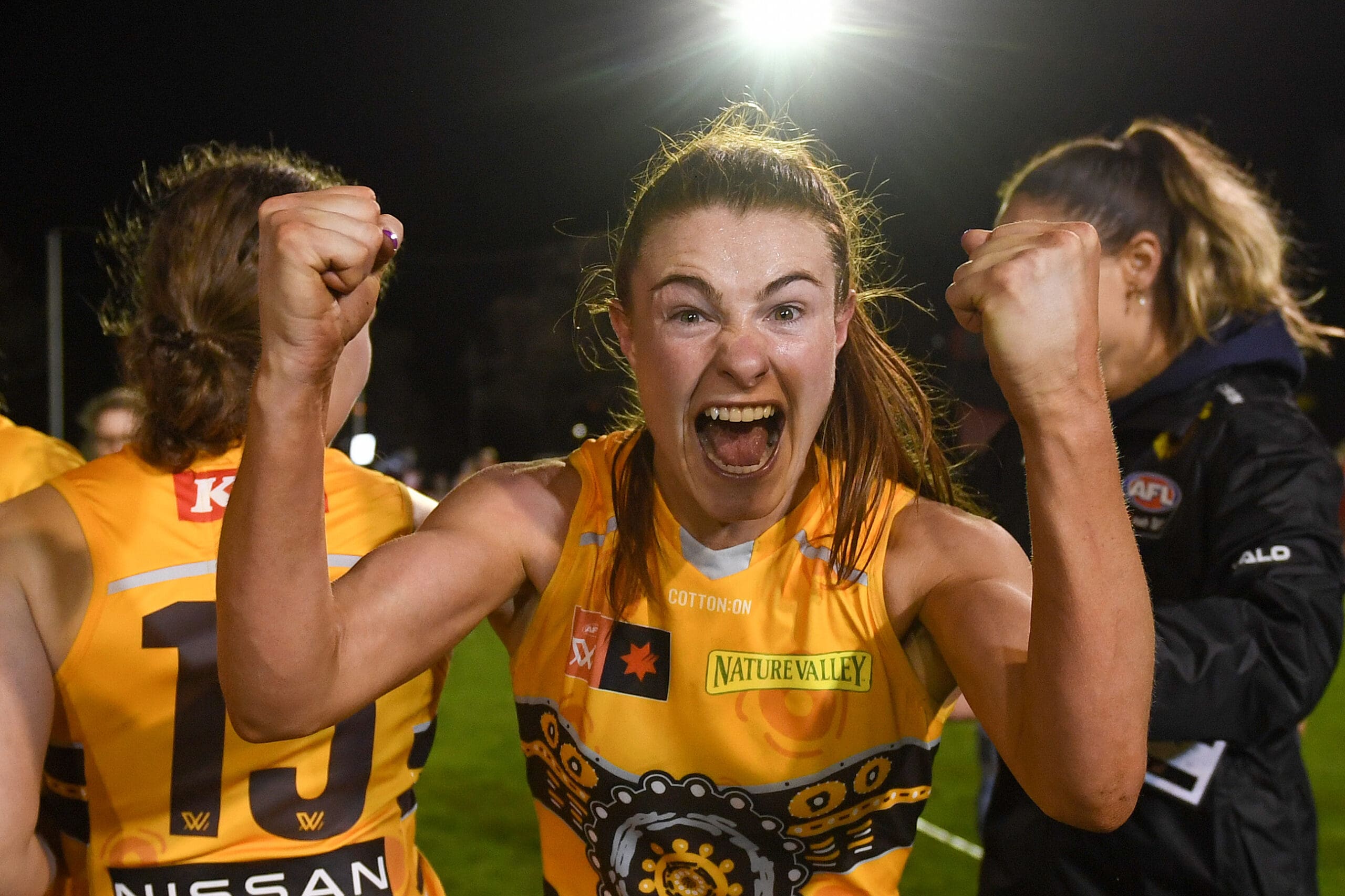 "It's very much a balancing act," Staunton added.
"We've seen a couple of players that have tried to balance both. Rachel Kearns decided to stay at home and play with Mayo until that was over. She obviously had a talk with Geelong, and they allowed her to do that.
"I don't play at the highest level anymore, but if I had to make that decision, I'd find it really hard. It's probably easy for me to say, but I would have chosen to stay at home with Mayo. I played 24 seasons at the top level with them, so it would have been very hard to go.
"These decisions are only going to get harder as the next few years of the AFLW go on."
The freedom fostered within Geelong's culture also saw defender Mark O'Connor afforded the right to fly home and get his hands dirty for Dingle a fortnight after scaling the premiership summit at the MCG.
Despite the wise head sitting on her hunched shoulders, Staunton had few remedies to the impasse, suggesting that the chances of the GAA ponying up to stem the exodus were slimmer than a three-legged runner saluting at Curragh.
"I don't see a solution, because of the two seasons running in tandem," the Giant bluntly offered.
"The AFLW season has changed and it's going to stay that way. I also don't see the Gaelic Football season changing, and why should it? We're talking about 20-plus players versus thousands of girls playing football at home.
"I think things can get better at home, though. The GAA is an amateur organisation. It's going to be that way, and I agree it should be that way, but I think female athletes can be looked after better at home in regard to expenses and medical care.
"There's quite an inequality gap between men and women at home. Until that gets better, Gaelic Football is going to lose more players. They're going to lose them anyway, but if things get better at home, that number will be lessened."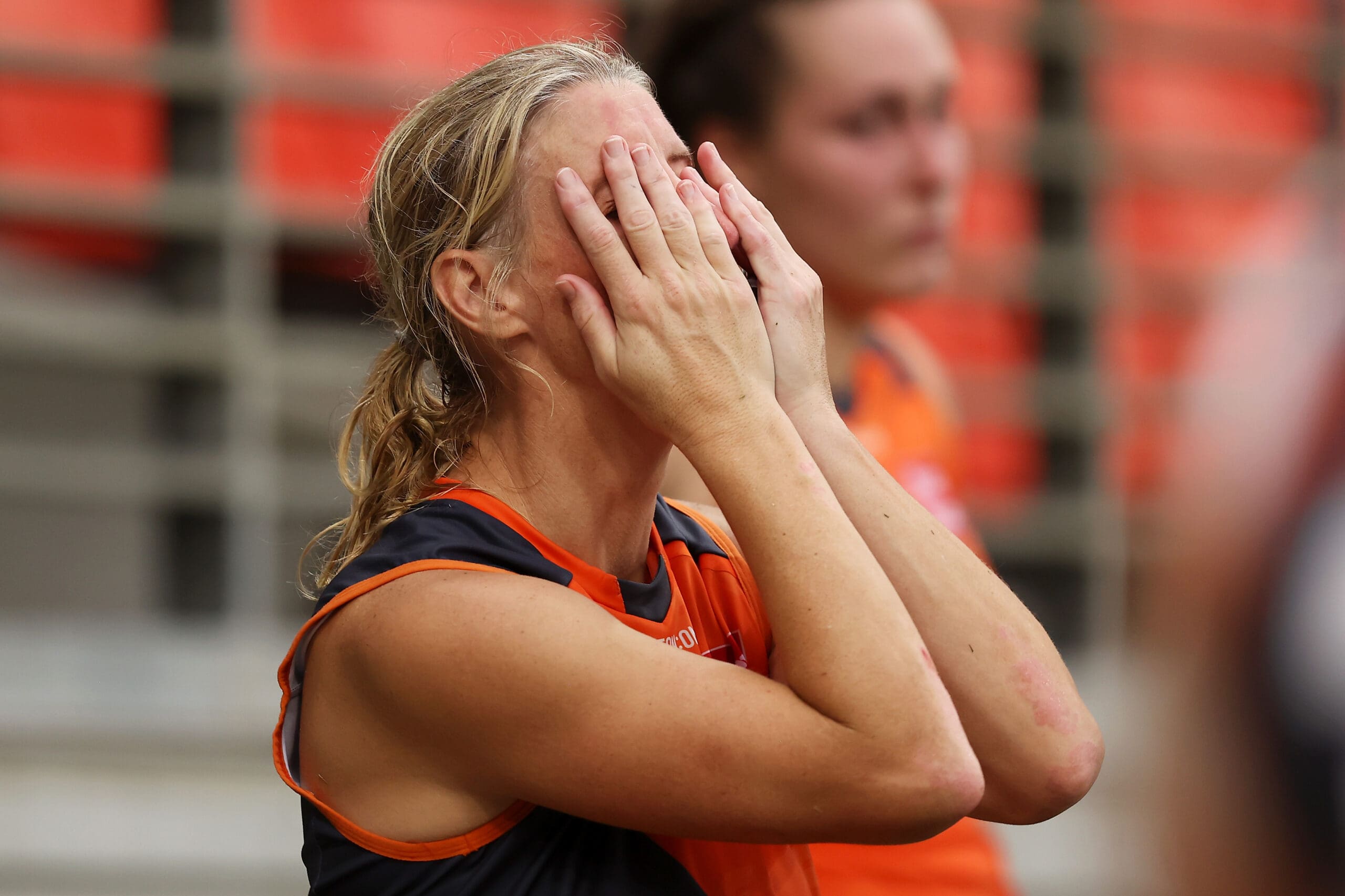 Well before the opening night sellout at Princes Park in the summer of 2017, raising the notion of so many Irishwomen crashing packs and splitting the sticks on Australian shores would have seen a straitjacket fitting expedited.
Yet, with pace, guile and good humour required to navigate the competition's remaining growing pains, it makes sense so many pioneers from the Emerald Isle have been able to grab the baton and bolt.
Despite the many cogs that are added and subtracted on the fly, Irish talents continue to make the leap between Indigenous codes with effortless grace. But while the likes of Staunton and her disciples may hear their efforts championed on a weekly basis, their sacrifices to scaffold the fledgling competition often escape public praise.
Though these present revolutionaries aren't directly warring with encroaching monarchies or any church-backed bigotry, they are on the front line of change; helping to forge a future where the next generation won't have to choose between first loves and new frontiers. One where cakes can be had and consumed while goals worth a myriad of multitudes rain down.