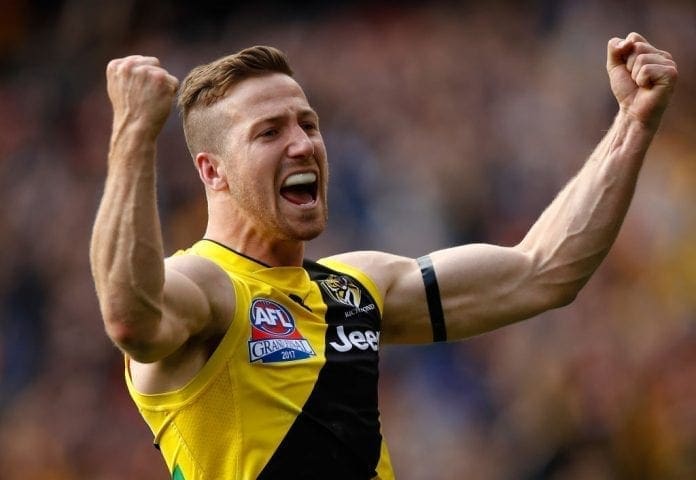 The big-name superstars of the AFL are constantly in the limelight and deemed to be the key individual factors in the game.
However, there are always players that fly under the radar and go unnoticed for all that they do that contributes to a team.
Here is a list of my top five most underrated players currently in the AFL:
5. Kane Lambert
After being let go by the Northern Blues, Kane Lambert was snapped up by the Richmond Tigers and hasn't looked back since.
Averaging 22.7 disposals per game in 2019 and ranked 9th in the AFL for score involvements per game, Lambert goes about his business in a silent fashion, willing and earning his way in the team away from the spotlight of the star guys such as Dustin Martin and Tom Lynch.
Lambert has been a major contributor into the success Richmond have had over the last three seasons through sheer heart and tenacity, and his work seems to never get recognised.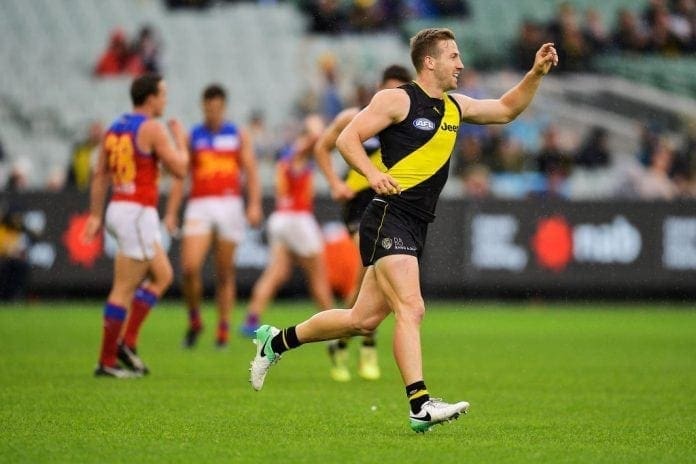 MELBOURNE, AUSTRALIA - APRIL 14: Kane Lambert of the Tigers celebrates kicking a goal during the round four AFL match between the Richmond Tigers and the Brisbane Lions at Melbourne Cricket Ground on April 14, 2018 in Melbourne, Australia. (Photo by Brett Hemmings/AFL Media/Getty Images)