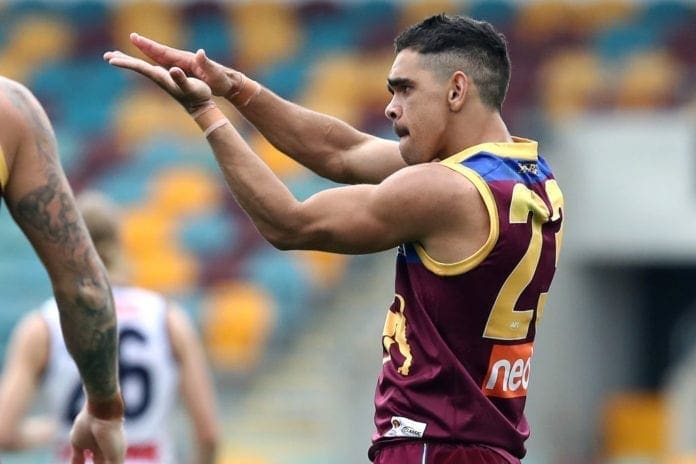 After nine rounds of AFL football an unusual trend has started to emerge - small forwards.
Yes, small forwards are dominating the race for the Coleman medal.
Four of the current top 10 goal scorers in the competition are small forwards, contrary to 2019 where just one small forward finished in the top 10.
A reason for this could be that due to the disruption of the season and lack of proper training, players' marking skills may have been rusty in the opening rounds.
This would allow for more crumbing opportunities and goals for the little guys who do their best work off the ground.
It can be expected that full forwards will dust off the cobwebs in the coming rounds and show their class once again.
But for now, let's have a look at some of the small forwards who are doing it best.
5. Eddie Betts
No list of the game's best small forwards would be complete without mentioning Eddie.
Making the pocket well and truly his own, the ageless wonder can simply score from anywhere.
With an unexplainable ability to make something out of nothing, Eddie is truly a magician with the ball.
His ability to make the ball curve and bend to his will has become a trademark of Eddie's along with his knack for getting out of traffic in sticky situations and finishing strong.
Arguably the best small forward of all time, Betts, now in his 15th season, is still producing to an elite standard with over 1.3 goals, 0.8 goal assists and 4.3 score involvements a game this season.
At 33, Eddie is providing leadership, experience and composure to a young Carlton side.
Eddie has paved the way for small forwards to come and will be considered a legend of the game once he decides to hang up the boots.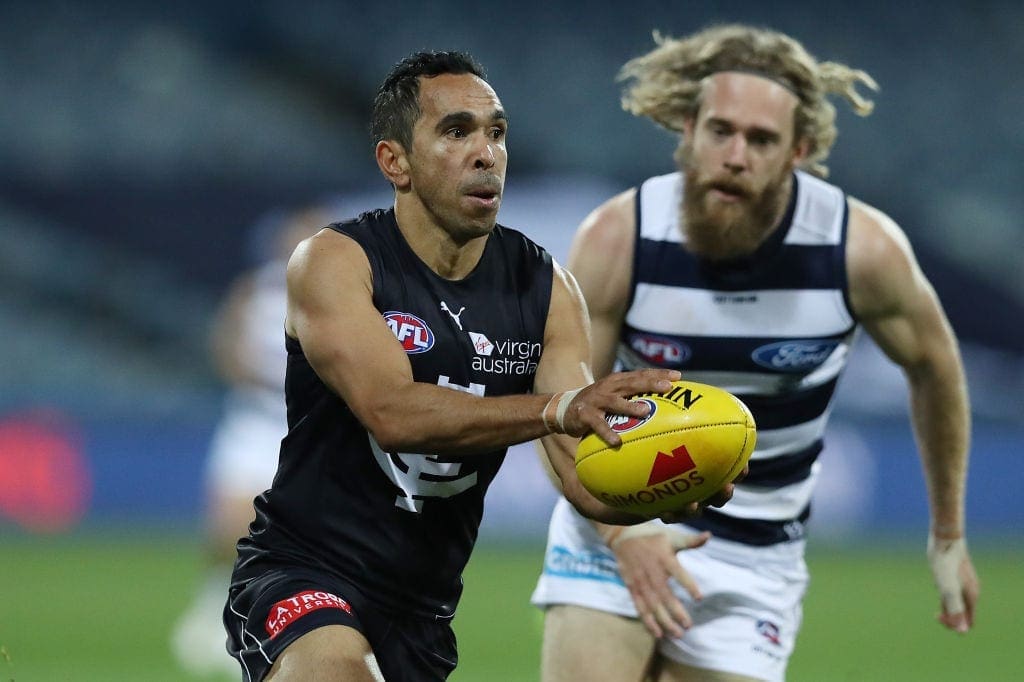 4. Dan Butler
How did Richmond let him go?
Dan Butler has seemingly come out of nowhere and lit the competition alight.
One of the many fantastic off-season acquisitions for St Kilda, Butler has managed to inject tenacity, flair and energy into a forward line that finished 14th in goals kicked in 2019.
They now sit at first.
A catalyst for change at the club, Butler has kicked 17 goals so far this season and provides grit to the side. He leads the competition in tackles inside fifty with 23 and also plies his trade around the park, with an elite 4.7 tackles a game.
Butler can score from any angle and loves to flaunt his skill and finesse with a right foot banana.
From riding the pine at Richmond to becoming one of the competition's best small forwards, it's certainly been a year to remember for Dan Butler.
3. Toby Greene 
While he may rustle feathers, the talents of the feisty GWS small forward are undeniable.
He currently leads GWS' goalkicking with 14, including a bag of five against Richmond in round eight.
Greene is incredibly accurate as well with only five behinds all season.
A clever player who thrives in and around the contest, roving around the ball and providing excellent service for his teammates, especially Harry Himmelberg and Jeremy Cameron.
The 26-year-old elevates his team time and time again, with his service to Jeremy Cameron going a long way to his Coleman-winning 2019 season.
An instinctual player who can score from anywhere on the ground, Greene has to be one of the best small forwards in the game, even if he is a grub.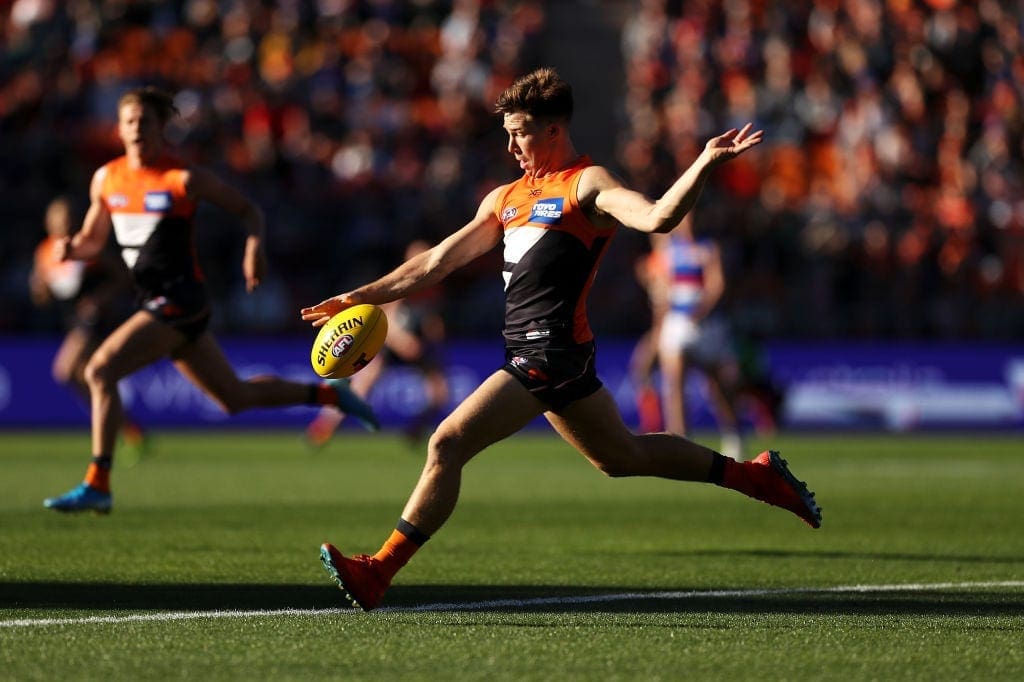 2. Tom Papley
Currently the AFL's second-highest goalkicker with 20, the 24-year-old is having his best scoring season to date.
Papley's blistering speed provides a great attacking outlet for his team, allowing him to break away from his defender and create separation in the forward fifty.
The 24-year-old Papley is playing with incredible confidence and maturity this season and provides much-needed energy to his side.
A sensational rover within fifty, Papley often crumbs for the ball around the contest and pops up with a goal at the end of it.
The Swans' linchpin is in All-Australian form and if he continues, could be in the running for his first Coleman medal.
1. Charlie Cameron
This former Crow is simply electric.
Since moving from Adelaide to Brisbane, Charlie Cameron has become one of the competition's best small forwards and a nightmare for opposing sides.
After learning off one of our list's previous entrants Eddie Betts, Cameron has shown his mercurial talent and flair that have become the hallmarks of any great small forward.
Cameron stands out on the oval with his high tempo running and knack for the incredible goal.
He's become the focal point of Brisbane's attack with excellent groundwork and a sensational ability to get in front of his defender and take an inside fifty mark.
Cameron led the Lions in goalkicking last year with 57 majors to come fifth in the Coleman medal race, the highest of any small forward.
Cameron again leads Brisbane this year with 19 goals to rank third in the league.
At only 26, Cameron continues to be one of the game's most electrifying players and our number one small forward in the game.