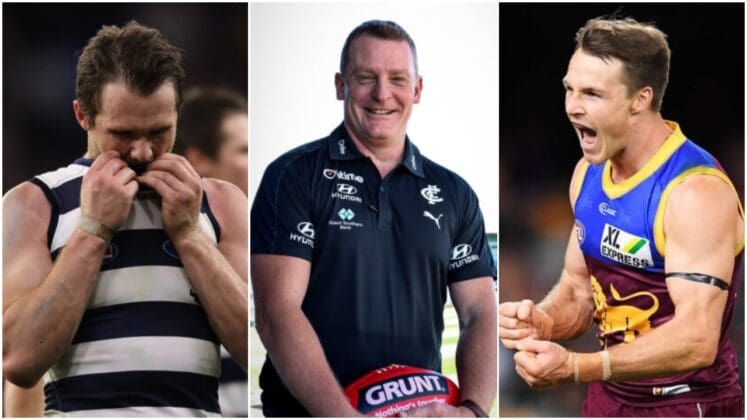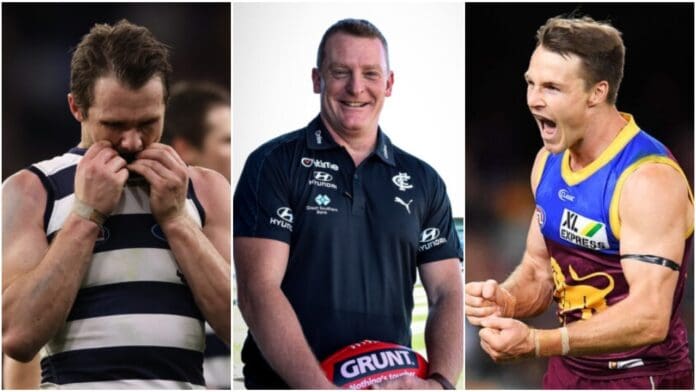 While days at the beach, ice creams and AFLW football are currently ruling the roost, the 2022 AFL season is fast approaching.
And with the first set of pre-season practice matches set to take place in a month's time, the sole goal of the many names currently sweating it out at clubland has just entered their horizon.
Although only eight teams will eventually play finals before a single side claims the cup in September, there are a plethora of headlines that are set to be raised across the course of the marathon campaign.
As the recommencement of the season's roller coaster is yet to begin after coming to halt in Perth last year, it may seem both presumptuous and foolhardy to try and write our leads so far in advance.
However, it hasn't stopped us from giving it our best shot.
So, before the Sherrin hits the middle of the Melbourne Cricket Ground to set the latest AFL schedule in motion, we gazed into our crystal ball to provide you with the 10 headlines you are sure to read before the season's final siren.
10. Bubbles burst but rosters stretched across entire season
With the throws of Covid set to sink their claws into a third season, everyone attached to the code will, once again, be forced to remain 'agile and flexible' in 2022.
Still, as other sporting competitions and leagues have proven, there are models that allow for both player safety and the game to go on.
As has been seen in the EPL, NBA and the AFLW, should players test positive for the virus, they will be removed from the team sheet while they isolate from their respective dressing rooms.
Although this will mean that a legion of stars can, and almost certainly will, be forced to the sidelines at stages between March and September, an opportunity for lesser lights and names yet unsighted to fill their voids will be provided.
On the one hand, these absences could momentarily mute the quality of contests, but with views that the AFL's current talent pool of players is too thin, at least an array of new names will be afforded the right to gain experience.
Despite the Eagles and Dockers currently being forced from Western Australia due to border regulations, AFLW governors have been at pains to avoid the need for hubs.
And while the BBL is currently operating in isolation, Gillon McLachlan and company will also hold hope that the need to repeat the bubbles of 2020 can be popped.
But should the fixture run as currently scheduled, the grand final is a lock to return to the hallowed turf of the MCG for a Saturday afternoon start time.