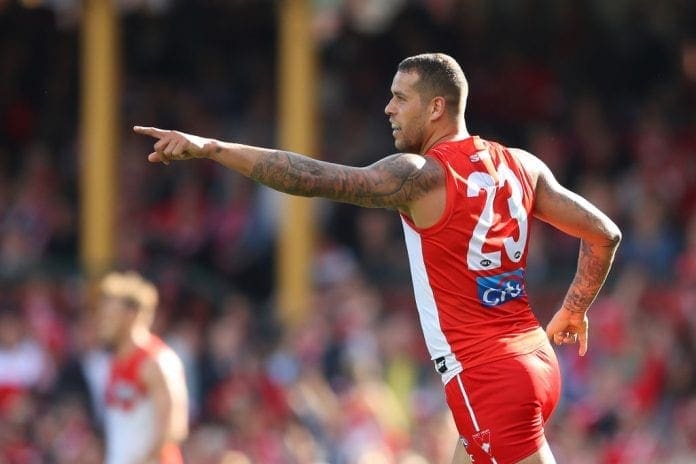 SURPRISE PACKETS
Lance Franklin - SYD|FWD|$441,500 - 164 points
We all know how good Lance Franklin is, but his massive total from the weekend was definitely a surprise in regards to SuperCoach players. His four goals and 24 disposals led to a whopping 164 points. He was the number one ranked scorer for the round.
Cameron Pedersen - MELB|FWD|$349,400 - 137 points
Owned by just 1.1% of coaches, not much was expected from Cam Pedersen this weekend. However, he managed to dish up 137 points in what was a big game. Two goals and 26 touches got the big man to that impressive total.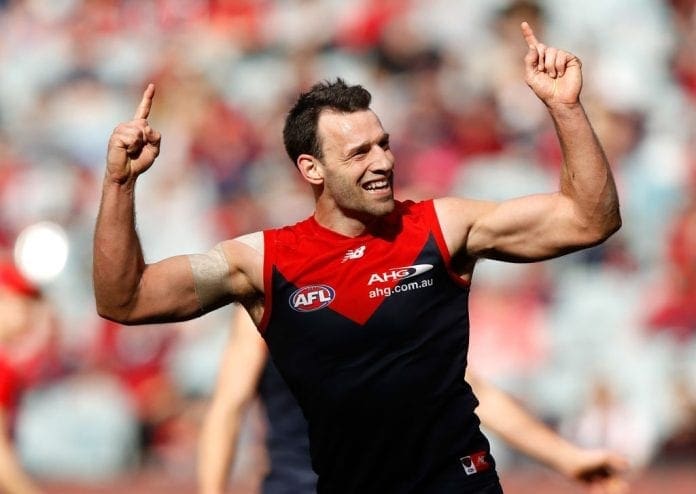 Rory Atkins - ADE|MID|$358,800 - 130 points
Another player owned by not many (1.9%), Atkins produced a great performance. He finished the game with 27 touches, one goal, and his highest SuperCoach score for the year. His average coming into the round was a lowly 77.9.
Touk Miller - GC|MID/FWD|$377,500 - 109 points
Miller's effort against Brisbane was the first time he had cracked the 100-mark since round three. He finished the game with an impressive 29 disposals and one goal. Under 5,000 teams have the Sun in their team.
Jake Kolodjashnij - GEEL|DEF|$288,900 - 104 - points
Kolodjashnij managed to register his first triple digit score of the year this weekend. His 104 points was by far his best of 2017, and would have brought major joy to the 0.5% of coaches who have him in their side.
DISAPPOINTMENTS
Luke Ryan - FRE|DEF|$409,000 - 32 points
Ryan 32 points against Sydney was the lowest of his season thus far. Despite being selected by close to 45,000 coaches, he failed to deliver. 10 touches and two marks led to his low score.
Max Gawn - MELB|RUC|$512,600 - 56 points
A poor first half from Gawn has led to a below par score from the big man. It was much less than his average of 99 heading into the game. He only managed 19 hit-outs and 16 disposals in his side's win over the Saints.
Dyson Heppell - ESS|MID|$500,900 - 59 points
The Bombers captain failed to stand up as his team got beaten soundly by Adelaide. He did collect 20 disposals, however it was at just 60% efficiency. Pair that with only three marks and it created an underwhelming display from Heppell.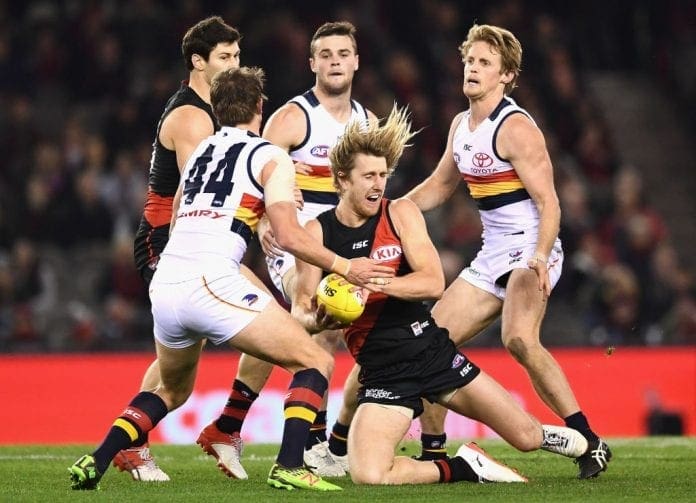 Toby Nankervis - RICH|RUC/FWD|$375,800 - 61 points
Just 10 touches and 21 hit-outs for Toby Nankervis meant he scored only 61 points. It was a tough break for the 43% of teams who own him, especially considering it's finals time. The one thing that may have saved players is that the either side was likely to also have the Tiger.
Jack Macrae - WB|MID/FWD|$552,600 - 61 points
After scoring a huge 162 points last week, Macrae crashed back to earth, managing just 61. He was held to 57% disposal efficiency, and also recorded seven turnovers. Owned by over 82,000 coaches, it wasn't a weekend to remember for them or Macrae.