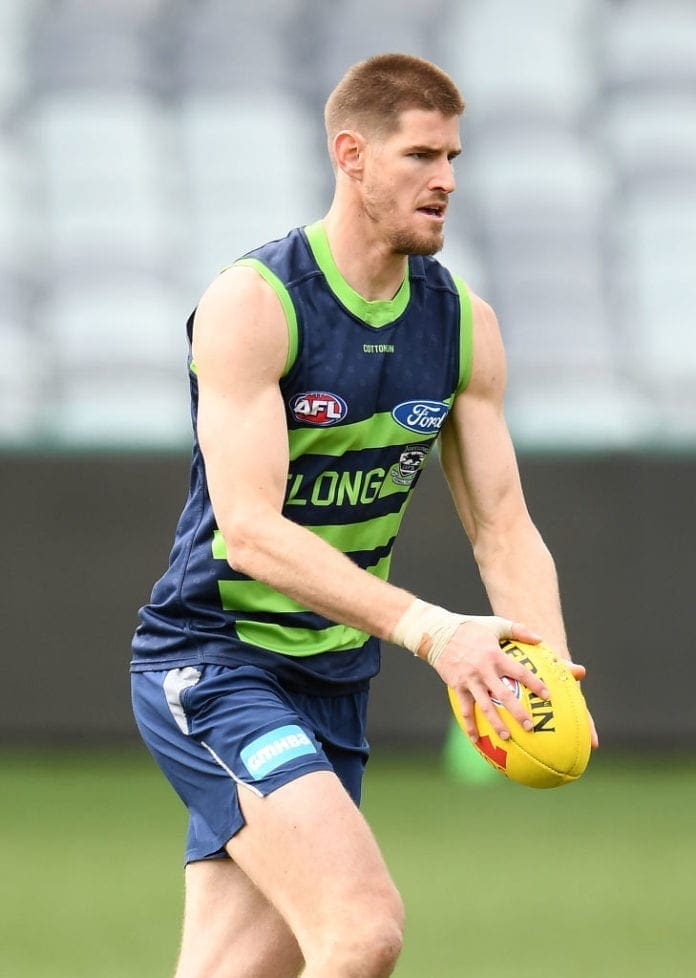 Several Cats are waiting to hear about their futures with the club according to the Geelong Advertiser.
One Cat with his future in doubt is Scott Selwood. After 12 years and 169 games in the AFL Selwood says he would understand if he was told he wouldn't be needed in 2020.
"We've got to make a really smart decision with the club and make sure we get a list together going forward that can win us a premiership," he said.
"At the moment we came up short and this list wasn't able to do it. We need to be really strategic and if I'm part of it that would be great for me, and if I'm not then I will respect the decision and understand where the club is coming from.
"I'd play for two sultanas to be honest with you, I love the challenge of footy. I love what it brings and the relationships it creates."
Despite playing in only two matches this season, Selwood says his move east has been a success even if his career has come to a close. He has said that he would be open to other options to stay on the field.
"I haven't gone down that path yet, I've enjoyed the Geelong footy club so much," he said.
"It's given me so much confidence, I love the coach and coaching staff.
"I was down on confidence as a person and my body was quite sore at the time (of the move), it took me a fair while to get going again.
"I feel like my body is fit and healthy again for the first time in a long time."
Lachie Henderson, Zac Smith and Wylie Buzza are three more players who still don't know whether or not they will be Cats in 2020 after having their initial exit meetings earlier this week.
Even with their future in doubt they celebrated Wacky Wednesday yesterday and let their hair down.
"We all did our meetings yesterday or Monday, we all have the clearest possible picture of where we are all at," said Buzza.
"Hopefully I'll get back home and see the family and friends and go from there.
"The picture (for me) is as clear as possible but still with murky water, it's just a tough situation.
"Managing a list is just like a boardgame really, you can't take all things personally but I understand the position I'm in.
"Does that mean I know where I am going to be or what I am going to be doing (next year)? No."
Zac Smith was short in his response to questions about his future.
"We had meetings over the last couple of days and I'll let my hair down today and just enjoy mentally switching off," he said.
"(The meetings were) good, all fine. It's not the time to talk about that now."
The ruckman has played only six AFL games in the last two seasons after playing 44 in the two before that.
Henderson, on his third club after Brisbane and Carlton, made only six appearances this year and has said that he is happy to wait to learn his fate at Geelong.
"We'll have the conversations when they need to be had but there's no real rush for me," he said.
"There is a bit of water to go under the bridge and a few things to work through so there's no rush from my point of view and I think the club as well.
"We've had a few chats already, I'll try and get away for the next few days and steer clear of footy."