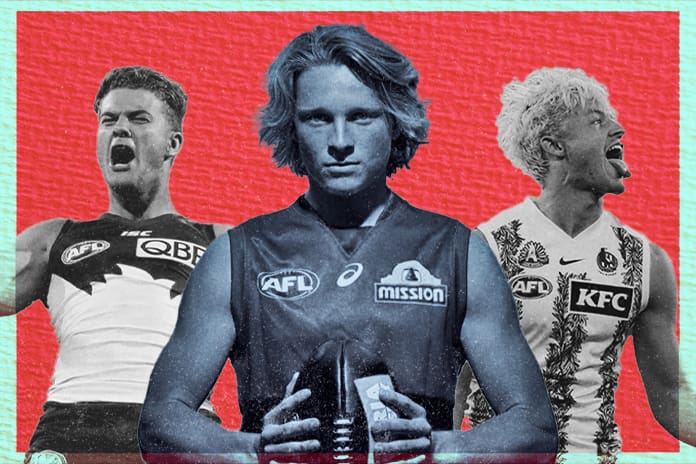 Whether rising above packs stacked twice their size, spinning on a dime to snap yet another snag or showing more cheek than a suburban plumber, the colour small forwards provide the game's canvas is clear to see.
From the days of champion rovers in Leigh Matthews and Kevin Bartlett rotating forward to impact the scoreboard and throughout the careers of Farmer, Rioli, Betts, Matera and Milne, the little fellas have long held the ability to have crowds going off like a KISS concert.
Yet, while this collective's vivacious brushstrokes have stacked highlight reels for much of the past century, the tastemakers in the outer seem unwilling to celebrate many of the smalls currently cutting a swathe.
Across the opening 12 rounds of the 2022 season, both punters and pundits have had little blokes like Tom Papley, Cody Weightman and, of course, Collingwood's peroxided poster boy, Jack Ginnivan, in their crosshairs.
Though the trio has combined to provide their sides with 46 goals this season at a collective average of 1.77 per game, many of which have come at crucial, match-winning junctures, outraged talking heads and embittered blowhards seem content to converse about semantics rather than heroics.
Whether getting hot under the collar about GoPro footage, TikTok antics or an ability to bend malleable laws and earn the nod from officiators, it isn't the work of these artists that is being critiqued as they are tarred with the same brush, it's the artist themselves.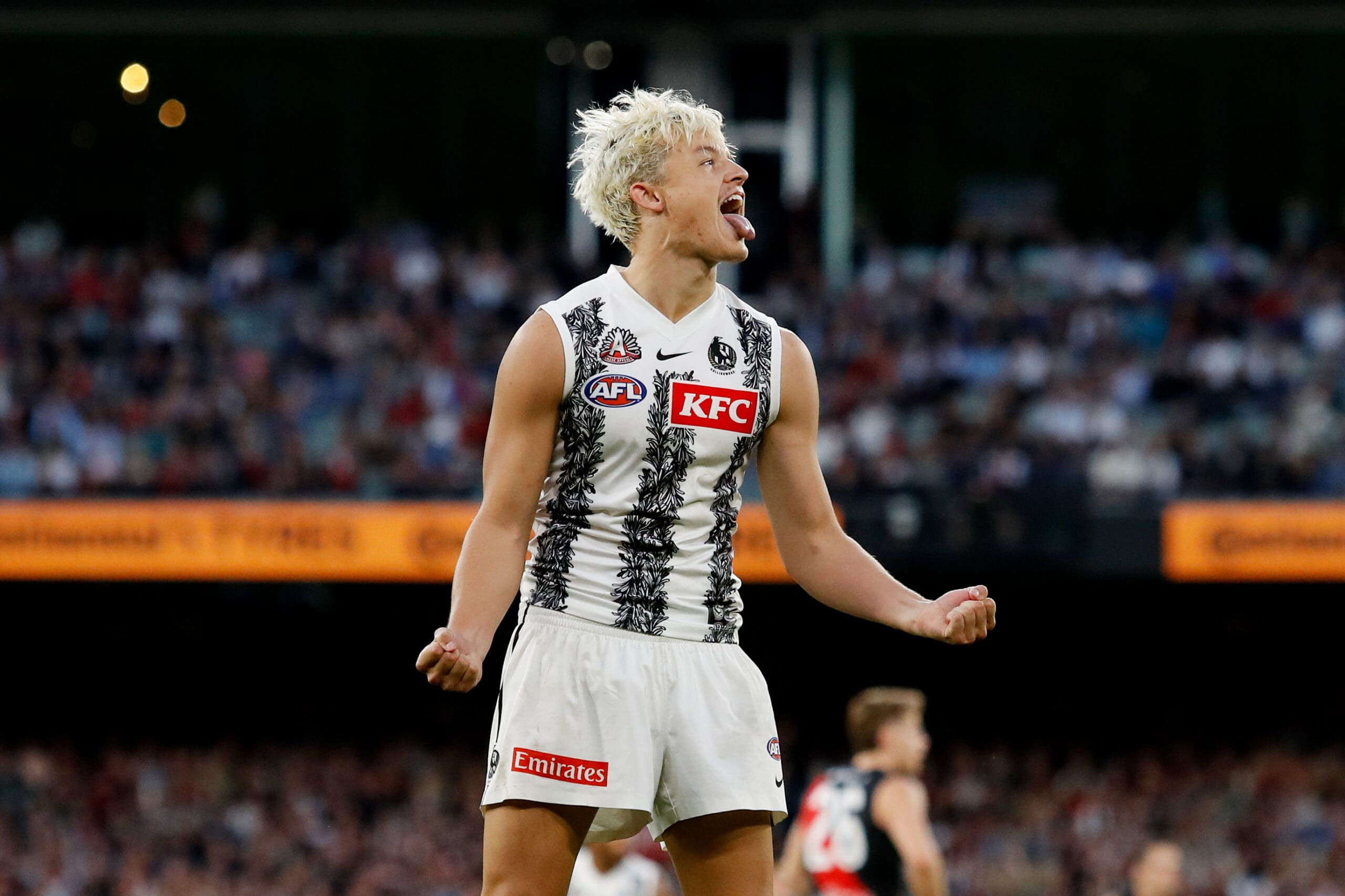 Given the 360-degree nature of a code that comes with no offside rule, mastering the art of 'Aerial Ping Pong' requires a recipe including equal parts skill, desire, brains, brawn and tenaciousness.
And given their vertical challenges, the quantity of scrap small forwards require adding to the pan is, naturally, far greater than that of their loftier teammates and opponents. So too is the necessary level of guile.
According to research conducted by the Australian Bureau of Statistics within the past decade, the average Australian male stops the tape at 175.6 cms – or five foot nine inches in the old.
From the litany of names that have either seen senior action this season or are residing on AFL lists, 27 measure in under this mean, 18 of which are small forwards. Conversely, only a single name – pint-sized pup, Caleb Daniel – is listed as a defender.
With this conceivable disadvantage in mind, the fact that Papley, Weightman and Ginnivan have added theatrics, a desire to pull the wool and more than just a healthy dose of mayonnaise to their game-day arsenal is far from surprising.
And with supporters too struck with handicaps such as beer bellies, tiny tanks and an inability to hit the side of a barn door, the trifecta's gamesmanship to overcome the odds should be championed by those in the outer, rather than see them scythed down.
Sure, there is a modicum of dishonesty attached to their choices to milk and contort for free kicks but there is also a genuineness to their attempts. And in the case of Papley against the Demons last Saturday, a genuine match-winning capacity.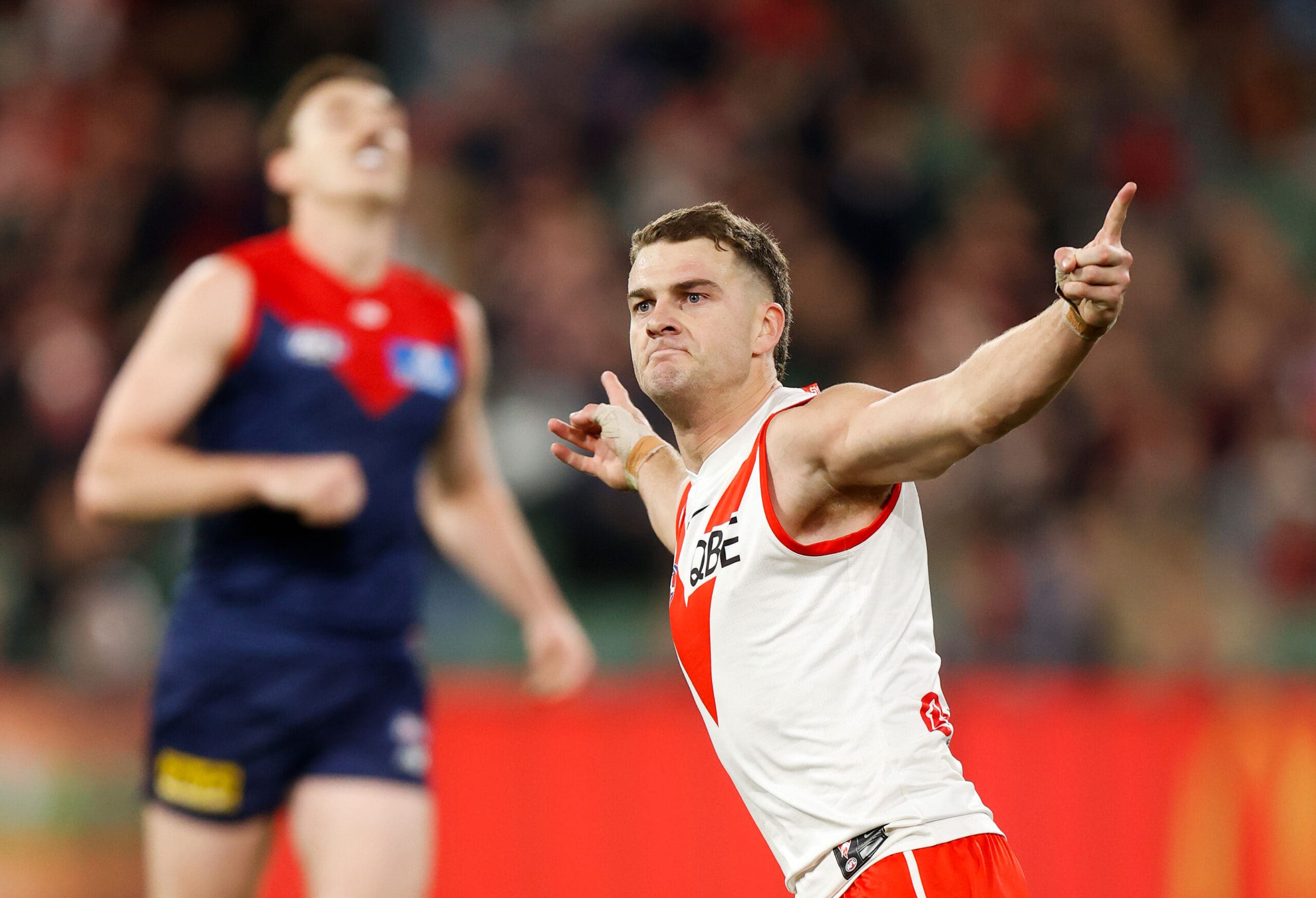 Within a competition comprised of 18 sides scattered right across the vast expanses of the continent, parochialism and spite are stoked by both geographic borders as well as narratives new and old.
Having been on the end of recent masterclasses by Ginnivan and Weightman, it is only natural that Essendon fans are far from holding the pair in high esteem, especially after being told to pipe down long after ANZAC Day's minute of silence.
But with these same fanatics once willing to back fellow pests in Gary Moorcroft, Kyle Reimers, Josh Green and of late, Devon Smith and Jake Stringer, it speaks not only to the one-eyed nature of supporters but also to a hypocrisy of tastes.
Perhaps Jerry Seinfeld was right, maybe we don't actually support athletes, just the shirts on their back.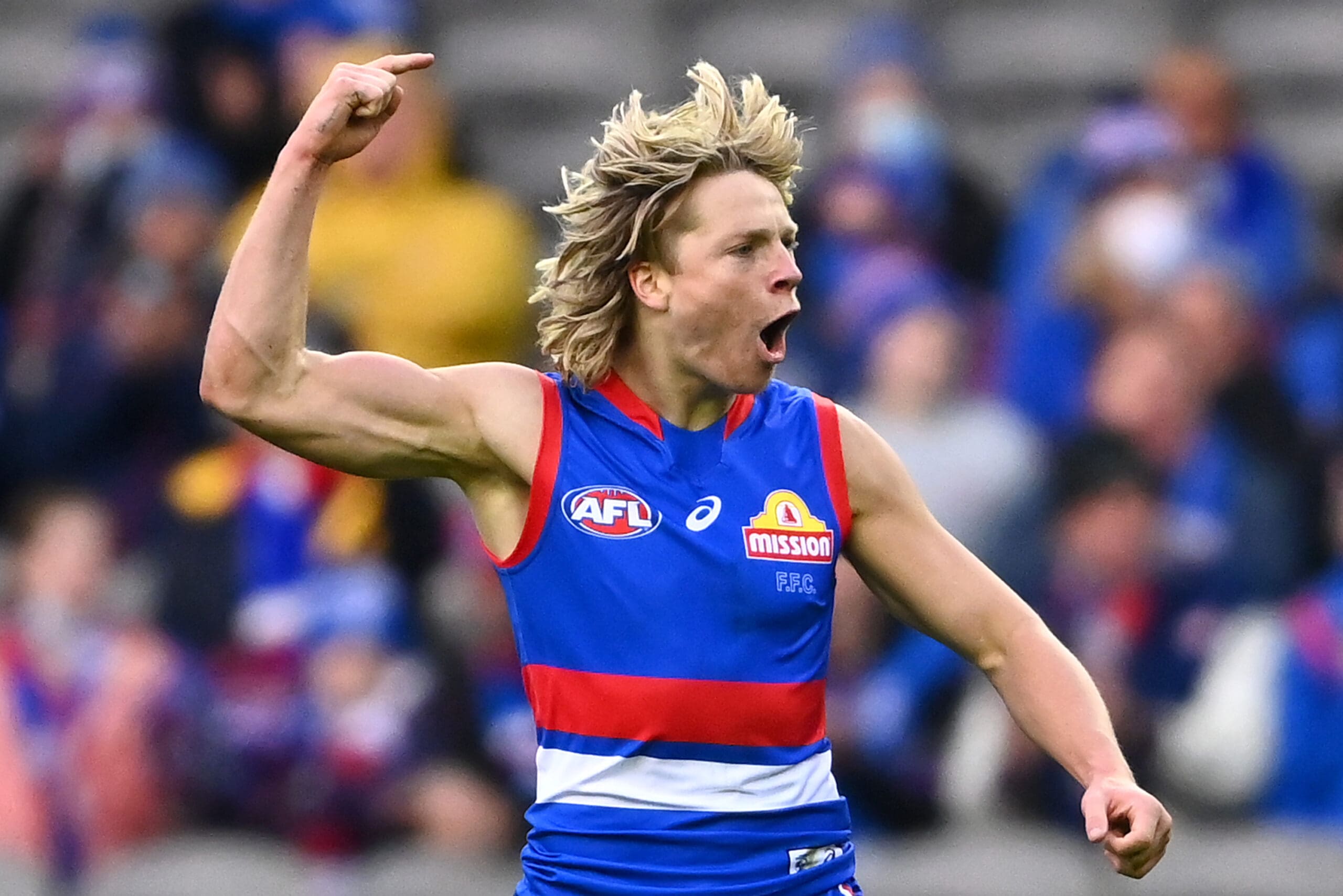 Although cutting tall – or in this case short - poppies is about as archetypically Australian as spending an afternoon charring meat on a four-burner, the mere fact that we pine about the loss of genuine characters in the game, yet simultaneously scream that even the slightest hint of seasoning is too much for our delicate palates is beyond embarrassing.
And in a 24/7 media landscape where outrage analysts are paid to throw takes at a wall in an attempt to see what sticks, if recent events have taught us anything, the decision to use young men as lightning rods is one that may soon have a cataclysmic fallout.
With societal norms surrounding weakness being stapled to mental health battles being smashed and so many names within the league circles bravely taking time to place a premium on their internal wellbeing, any views that footballer's psyches are bulletproof have, well and truly, been dispelled.
Given this evolution in understanding, it makes contextless posts such as this from 7AFL's Twitter account last Friday night all the more dangerous, irrespective of the desired traffic it surely drove.
— 7AFL (@7AFL) June 3, 2022
Put simply, there isn't much of an excuse that flies anymore regarding pot shots of this nature, especially with Round 14 set to host the return of St Kilda's second annual 'Spud's Game' which is sure to provide a sobering reminder of exactly where the worst can lead to.
Though this soapbox announcement should not be read as a demand for diehard Dees to suddenly leap from their seats and cheer wildly for Ginnivan come Monday afternoon, with Australians long purporting to hold dear their support of gamesmanship and the underdog, it stands to question why we don't better understand, and laud, small forwards.
So, while there may be an idealistic belief that we love to back a battler and that larrikinism is one of this country's greatest exports, the truth is that the face of the good-hearted jokester has changed - it now comes complete with a colourful rinse and surf wax through the follicles.