About the author: Meet Trigga, a star on the rise in the Fantasy community, whose past few seasons have seen him snag two hats for finishing in the top 100.
Apart from an unrivalled work ethic when it comes to AFL Fantasy, he's done some work writing for the boys at DT TALK, more commonly known known as The Traders on the AFL Fantasy podcast.
Trigga's here to save your season with five PODs (Players of Difference) that might help boost your rankings. This article is aimed at seeking out the players flying under the radar, but before we begin, a quick note:
*These players are considered unique, of 'premium' quality and won't feature in the top five most traded in players of the week (For example, this week, Josh Kelly or James Harmes)
5. Jack Billings
POS: MID/FWD
Price: $662,000
Ownership: 2%
With the plethora of new big name forwards gaining the DPP (dual-position player) status back in Round 6, Billings' name has definitely received the least amount of attention of those who could be considered Premiums. This is pretty easy to understand when you see the company of Josh Kelly who's averaged 116, Lachie Hunter who averaged 119 (adjusted) only last year and Nat Fyfe… who will always draw attention.
All perfectly reasonable picks, but Billings' undeservedly has the lowest ownership of them all. By average this year, Billings ranks fourth (if we take out Josh Dunkley who's injured for a lengthy period and Brendon Ah Chee, who's played just the one game) which easily ranks him as a top six forward. Billings has gone on to post a three-game average of 102.7, with his most recent score being a season high 137.
He also started the year with scores of 100 and 122, before dropping off which brings his price to that sub-700k region. His run isn't exactly the easiest with Geelong and the Doggies in his next two, but that's countered by the fact his next 4 games are at Marvel (the ground he has his 2nd highest career average at), plays North and Adelaide who give up a truckload of points in his next 5, AND has that delicious Round 14 bye.
JACK BILLINGS
/ Forward

St Kilda

AFL FANTASY STATS

83.3
Average Score

$523,000
Price

92
Breakeven
4. Jake Lloyd
POS: DEF
Price: $758,000
Ownership: 30.7%*
Okay okay okay… So Jake Lloyd is hardly a 'unique' with a 30.7% ownership… but hear me out. Players like Lloyd, Dusty, Fyfe and Cripps always have boosted ownership from all the auto-selected teams or the teams that have given up because of status and/or previous average. So take his ownership figure with a big grain of salt.
SEE ALSO: Doom and Gloom Hawk Talk is Premature
I'd be shocked if Lloyd was owned by more than 10% of the teams in the top 500 because he started the year so expensive. A lot of the top teams start looking for value at this point of the year, and Jake Lloyd at $758,000 after dropping $115,000 is exactly that. Lloyd, like Billings, has that desirable Round 14 bye, and for a sweetener, this week he plays Collingwood, the team that gives up the most points to defenders.
That game is the first one on Saturday, making him the perfect vice-captain loophole. The easy games (fantasy scoring wise) keep rolling in after that leading up to the bye with Fremantle, Carlton, St. Kilda, and Hawthorn.



JAKE LLOYD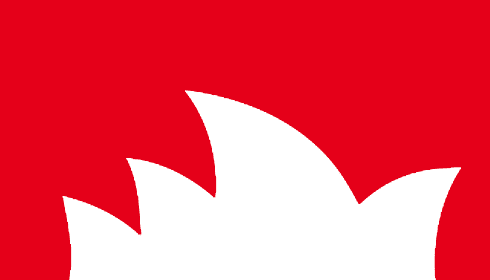 Sydney

AFL FANTASY STATS

98.2
Average Score

$717,000
Price

96
Breakeven



3. Jack Crisp
POS: DEF/MID
Price: $720,000
Ownership: 8.5%
In my opinion, Crisp has been one of the most disrespected fantasy players in the past couple of seasons. Beginning the year with a measly 3% ownership after finishing 2020 as the highest averaging defender in the last five games of 2020.
Crisp was always going to benefit from the Collingwood departures, namely Treloar, and it was particularly evident last week when Crisp attended the most center-bounces of any Collingwood non-ruckman and had a season high score of 126 as a result. Crisp is a picture of consistency too, he's the definition of a 'set-and-forget' player with the longest running rally of consecutive games in the AFL, so you'll never need to worry about wasting a trade.
The thing I love most about Crisp, other than the clean injury sheet, R
ound 14 bye (noticing a trend here?), and low ownership, is the ceiling. Crisp can go BIG. Already posting three scores above 115 (117, 124, 126 - making him a genuine loophole option) this year, with ceiling scores of 151 in 2020 (adjusted) and a 142 in 2019. Right here you have the prototype unique to boost your rankings.
JACK CRISP
/ Midfield

Collingwood

AFL FANTASY STATS

101.8
Average Score

$759,000
Price

105
Breakeven
2. Christian Petracca
POS: MID
Price: $818,000
Ownership: 8.5%
The guy everyone needed to own last year in the FWD's after a breakout 2020 is now a MID only. It's interesting the bias us fantasy coaches have for players we could previously select in a different position.
I've already put a pencil mark in my 2021 fantasy notebook to just select Callum Mills as a MID, but I digress. Petracca picked up where he left off in 2020 and looks to be Brownlow-bound in the undefeated Melbourne lineup. He looks destined to be a 110 averaging MID in 2021 and don't be afraid to jump on him at this price as a POD.
Three key things I like here; he has the Rolls-Royce ruckman in Gawn tapping it down his throat, he's playing in a high scoring fantasy team that looks destined to finish top four, and… you guess it, going into byes, he has the Round 14.
CHRISTIAN PETRACCA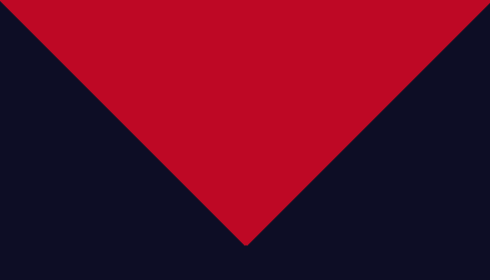 Melbourne

AFL FANTASY STATS

110.9
Average Score

$828,000
Price

125
Breakeven
Mitch Duncan
POS: MID
Price: $849,000
Ownership: 4.5%
Duncan has been one of the best fantasy MID's in the last five years, consistently being around the mark of the top eight midfielders. Although he's always one of the elite scorers, he's continually been a lowly selected option.
With scores of 146, 116, and 135 in his last three, Duncan is the highest scoring player in the competition over the last 3 rounds with an average of 132.3 over that period. Add to that a 119.6 over his last 5, 2 scores BELOW 116, and a low score of 96 back in round 4 against the undefeated Demons.
This guy is uber premium territory. He's got the perfect fantasy game benefitting from Geelong's high mark-kick game-style averaging a whooping 8.5 marks, a 2:1 kick to handball ratio, 3.5 tackles, and if you needed more convincing on the unique most in-form player in the comp, his next three games are mouthwatering.
Tonight he plays the Saints, whom he has a career average of 113 against, next is Gold Coast, at home, whom he has a career average of 114 against, and Collingwood, a team he has a career average of 109 against. Finally, he's a very safe captain option over the next 3 weeks too. Jump on and enjoy the climb.
MITCH DUNCAN

Geelong

AFL FANTASY STATS

100.3
Average Score

$714,000
Price

199
Breakeven