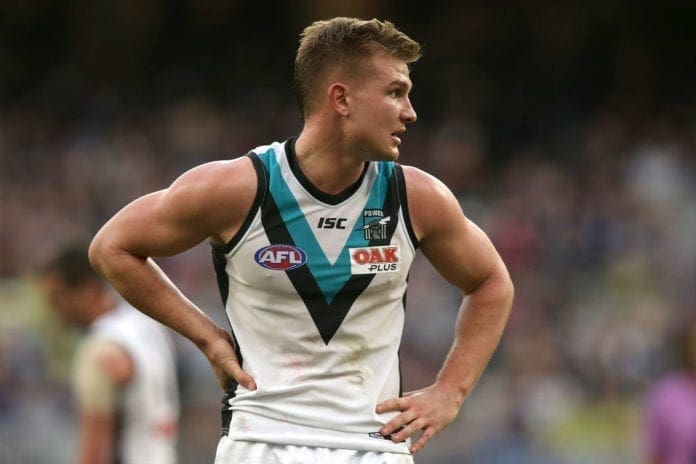 A devastating loss to the Western Bulldogs on Saturday saw Port Adelaide drop out of the top eight.
With their game record now sitting at 7-7 ahead of the crucial Showdown 47 clash aginst Adelaide this weekend, pressure has been put on co-captain Ollie Wines to respond after a poor 12 disposal game against the Western Bulldogs.
Port Adelaide defender Tom Jonas believes his fellow co-captain may be in the firing line ahead of Showdown 47.
"When you miss such a large amount of footy as he has, it's going to take its toll," Jonas told reporters.
Wines has played two games since missing six weeks due to a broken leg and also missed the first two games of the season following shoulder surgery.
"AFL is a pretty demanding game and sometimes it takes you a couple of games to adjust to that.
"I'd expect a massive response and he'd be eager to bounce back.
"We didn't perform at AFL level and the (Port Adelaide) Magpies have a pretty convincing victory against North Adelaide, so there will definitely be some selection issues."
Adelaide Crows and Port Adelaide will face off in Showdown 47 this Saturday in what is a massive game for both teams.