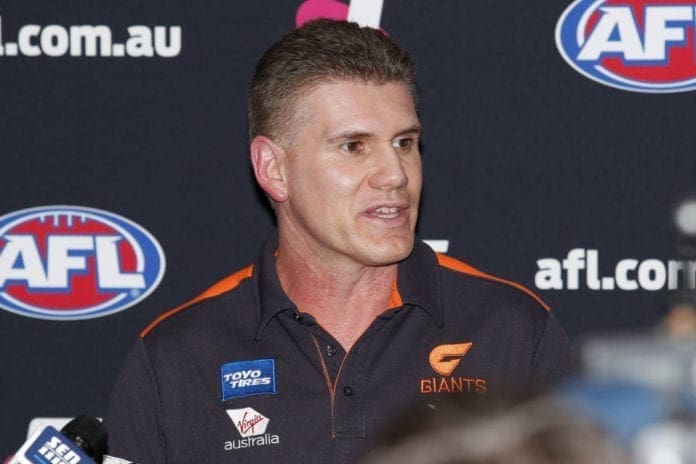 The GWS Giants' No. 19 selection at the upcoming National Draft is reportedly on the trading block, with a number of teams currently inquiring with the Giants about a potential trade.
As things currently stand, GWS' draft hand consists of Picks 1 (received from North Melbourne as part of the Jason Horne-Francis/Junior Rioli blockbuster trade), 15 (from Brisbane as part of a pick swap), 18 (from Geelong in exchange for Tanner Bruhn), and 19, with the latter selection arriving as a result of the Tim-Taranto's trade to Richmond.
According to the Herald Sun, GWS has started entertaining advances from teams for the pivotal selection.
It is also understood that clubs especially value Pick 19 due to the fact that it comes at the beginning of the second round of draft proceedings, with clubs currently hesitant to trade away first-rounders, instead keen to see how the first 18 picks unfold before being decisive about trades.
St Kilda (Picks 28 and 32), Hawthorn (24), and Essendon (22) appear to be among the teams with the requisite capital to facilitate a feasible trade with the Giants for No. 19.
The 2022 National Draft is set to take place on November 28-29, with clubs permitted to trade selections up to that point and throughout draft proceedings.