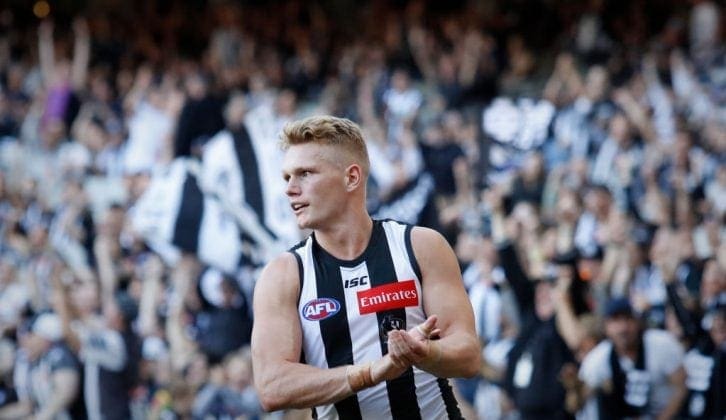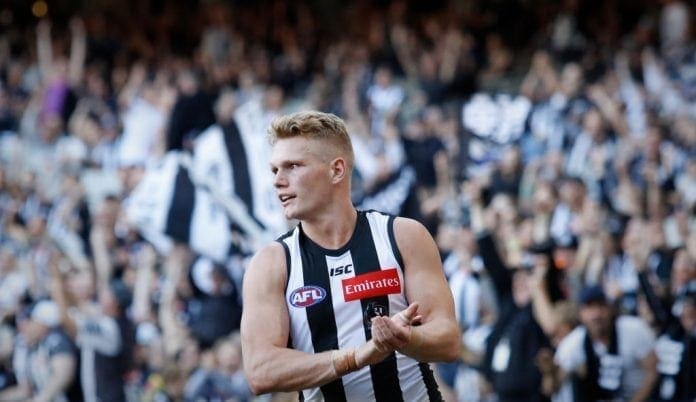 St Kilda great Leigh Montagna believes his former club should be a suitor for out-of-favour Collingwood star Adam Treloar pending on the outcome of their free agency bid for Crow Brad Crouch.
The Crows have until 5pm AEDT on Wednesday to match St Kilda's bid, with Triple M's Tom Browne suggesting the Saints might not be keen on trading for Crouch if Adelaide match the bid.
Montagna questioned Browne regarding the chances of St Kilda pulling gout of the race for Crouch.
"Adelaide have still got a decision to make whether they match it and you're saying if Adelaide do match the bid with Crouch, St Kilda are saying they'll pull out of the race, they wont trade for him?" Montagna asked on Triple M's Rush Hour.
"I think thats a big possibility," Browne replied.
Montagna believed if if Crouch was no longer an option for St Kilda, Treloar would be a smarter avenue to go down.
"If thats the case and Adelaide call St Kilda's bluff, could St Kilda then turn their attention with that pick 15 and look at Adam Treloar?" Montagna said.
"I think Adam Treloar is a better player than Brad Crouch.
"They can get him a bit cheaper because Collingwood might pay a bit of that money, can the Saints turn that attention to Treloar?"
Browne said it would be a possibility as the Magpies seek to open up cap room to retain several players.
"They need to sing up De Goey, Mihocek and want to do deals with Cox and even Phillips," Browne said.
"Collingwood have got some money problems...they want Treloar to go, they want it to be a Queensland club.
"Its going to be one of the most interesting situations out of the trade period."