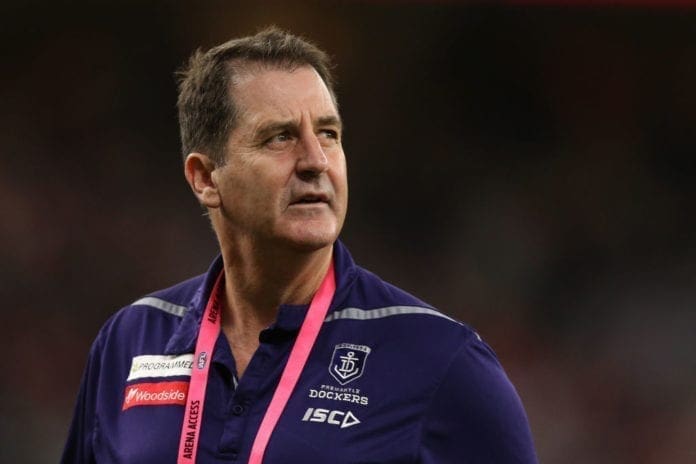 Ross Lyon has revealed he will listen if Collingwood calls him about their vacant head coaching position.
Lyon, who is currently a Wednesday night panellist on Nine's Footy Classified, coached St Kilda to three Grand Final appearances between 2007-2011, and Fremantle to one between 2012-2019.
"They're one of the biggest clubs in the land, incredible tradition, enormous", Lyon said last night.
"If someone rang me from Collingwood and said, 'can we talk?', of course I would sit down and have the discussion.
"I can't give you a flippant answer here. I'd locked the key on [coaching aspirations] and [have been] trying to make the best of a new career at a property investment house and Channel Nine and Triple M."
The former Fitzroy and Brisbane player also said he was wary after seeing how Nathan Buckley's tenure came to an end on Wednesday morning.
"For me, it's such a big position. Nathan Buckley is a revered figure; we saw how he handled it and he still got chewed up and spat out," Lyon said.
"It's not a flippant response, it needs serious consideration, there's lots of variables and they're a big, powerful club."
SEE ALSO: Nathan Buckley to stand down as Collingwood coach
It is undeniable that Lyon could impart wisdom and experience on a young Magpies playing group which has reportedly had its grievances with the departing Buckley.
Lyon added that he would also take a phone call from Carlton if their mid-season review found David Teague wasn't the right man for the job to see out his contract for 2022.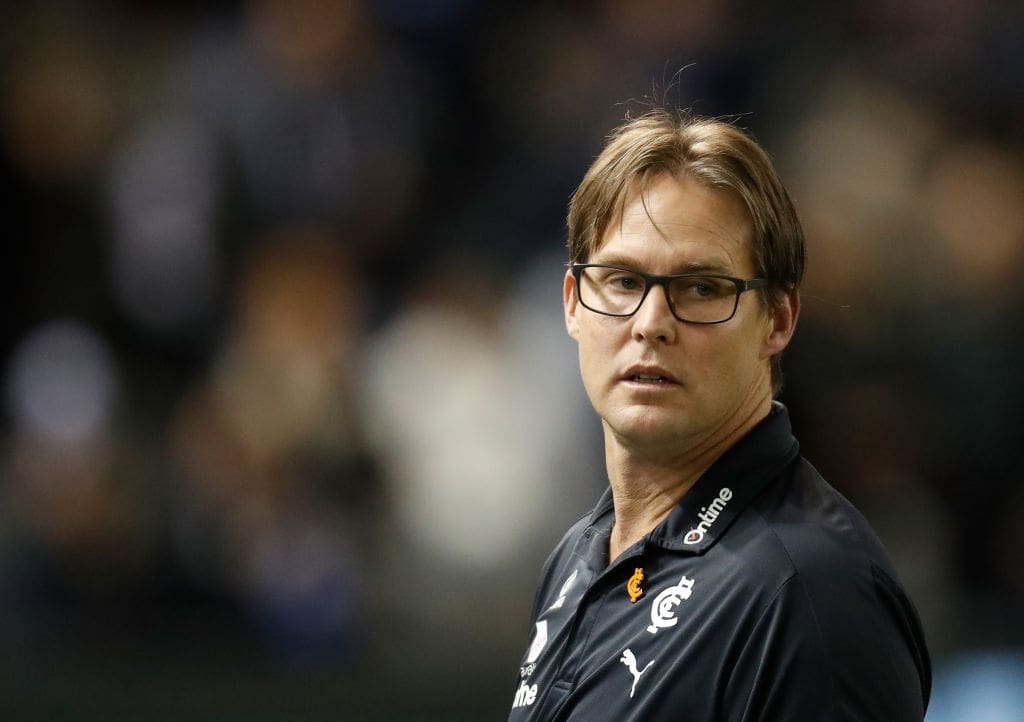 "It's not a simple, flippant, 'Yeah, I'm interested', because they are big jobs and they need someone who's unconditional, committed," Lyon said.
"If Alastair Clarkson's available, there is no competition: just pull out whatever he needs, have the conversation and get him signed."
SEE ALSO: David Teague not the only focus of Carlton's review
Like Teague, Clarkson is contracted through 2022. However, both he and the Hawks have been open that his future would be discussed at the end of this season.