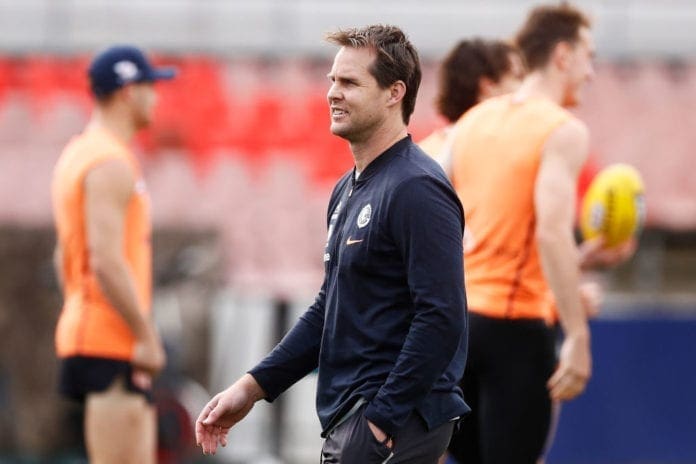 Carlton are set to launch an external review of the club's football department.
As reported by The Age's Sam McClure, the review will take place under the watch of incoming president Luke Sayers and is expected to make a call on David Teague's position as head coach of the Blues.
It is understood that the review will get underway in the coming weeks, a time slot that has been fast-tracked as opposed to an expected review to be taken at the season's end should have Carlton missed finals.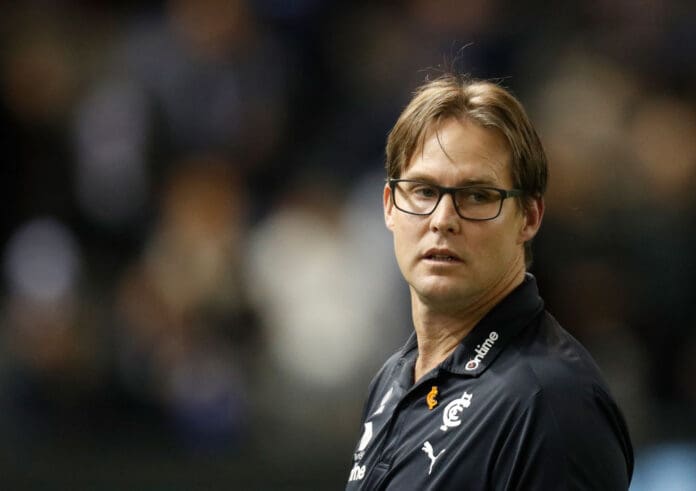 Currently placed with a 4-8 start to their season, the Blues are facing an uphill battle to finish in the top eight, with further questions being raised over the security of Teague's job following his side's loss to an undermanned West Coast side on Sunday.
Sayers' official duties at the helm of the Blues will start at the end of the year as the departing Mark LoGiudice currently holds his place as chair.
The Age's report reveals that Sayers has met with senior figures of the club as part of an unofficial review, with co-captains Patrick Cripps and Sam Docherty already having held talks with the incoming president.