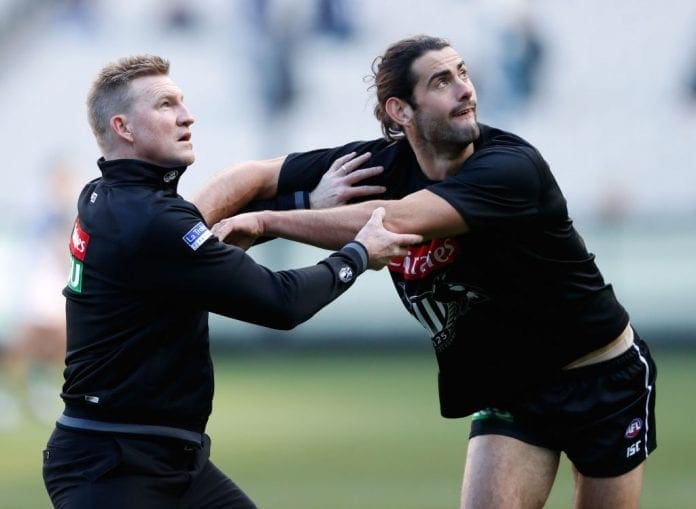 Ex-Saints and Dockers coach Ross Lyon has hit out at the Magpies' "pity party" amongst more rumours of further turbulence within the playing group at the club.
Lyon, who spoke on Footy Classified on Wednesday night, claimed that on any list will have "players (that are) a bit disaffected".
"Players don't appoint coaches, boards and football operation managers do", Lyon continued.
Lyon recently made headlines for his comments about the AFL's lack of club funding in the department of player welfare and support, and on Wednesday was once again making his presence known across the AFL landscape.
"The first thing you do is get rid of the pity party in the corner that are talking to each other and take ownership of what you can control and your performance," Lyon added.
"I just think you know what? Any list there's going to be players (that are) a bit disaffected and when you're losing – they've lost seven of their best 22, Howe's out, Roughead was out.
"I just think this is a test [for the Magpies] -- strong boards don't wobble, don't submit, they don't let the tail wag the dog."
Fox Footy's Tom Morris previously reported that senior figures in Brodie Grundy and Jordan Roughead were "vocal in their frustrations internally" about coach Nathan Buckley.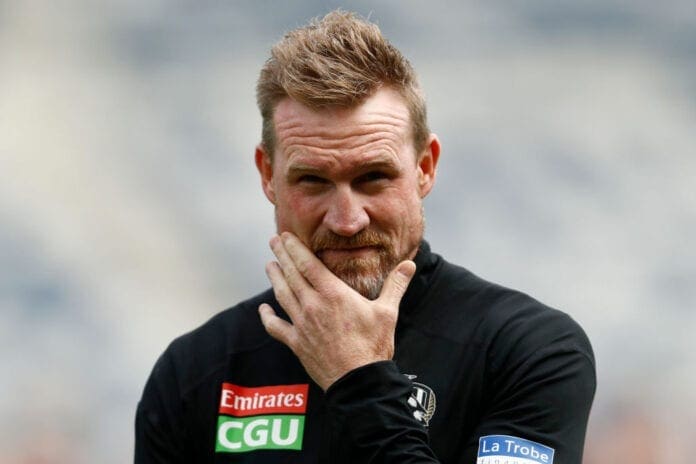 Buckley is out-of-contract at the end of the 2021 season, with Pies president Mark Korda telling 3AW's Neil Mitchell on Wednesday that talks will remain distant until the latter half of the season.
"We made it very clear at the beginning of the season that we make a call on Nathan's tenure in the back-half of the season. Everyone, including Nathan, remains committed to that timetable," Korda said.
Collingwood is readying itself for a nightmarish fortnight, with match-ups against premiership contenders Port Adelaide and Geelong on the cards.
The Pies are currently 2-7 and sit 16th on the ladder, with a percentage of 85.1.