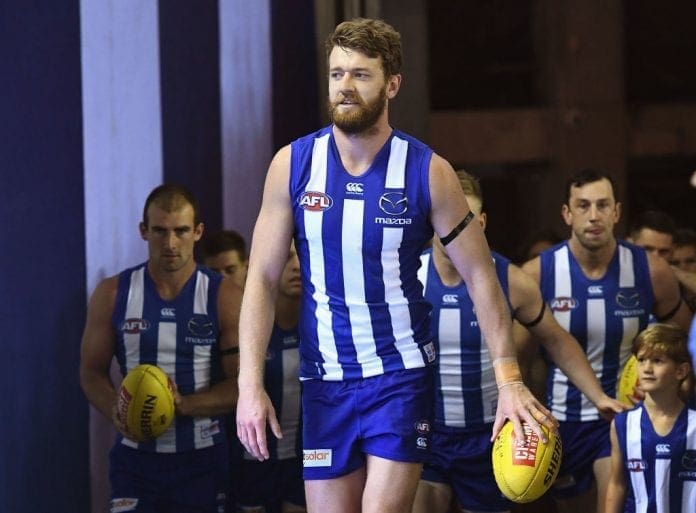 29-year-old defender Lachlan Hansen may have played his last AFL game, after North Melbourne confirmed on Tuesday they would not offer him a new contract for 2018 and beyond.
Hansen joined the Roos in 2006 with the third pick of the AFL National Draft, and went on to play 151 games for North Melbourne over 11 seasons.
Over the course of his career, Hansen was known for his ability to read the play, as well as his strong intercept marking.
Roos coach Brad Scott said he will be missed around the club.
"Lachy quickly forged a reputation as an excellent intercept mark in the AFL and formed a solid backline alongside the likes of Robbie Tarrant, Michael Firrito and Scott Thompson," Scott told nmfc.com.au.
"Lachy has been a delight to coach and has been one of the most dynamic, versatile players in the league. His ability to play forward or back for us was a tremendous asset to the team.
"He'll be sorely missed around the club and was one of those unique characters.
"His ability to keep morale up during this year in particular was first-class and I wish him all the best for whatever comes next for him and his family."
Over his 151-game career for North Melbourne, Hansen averaged 13.8 disposals, 6.2 marks, 1.4 tackles and 2.9 one per-centers per game.