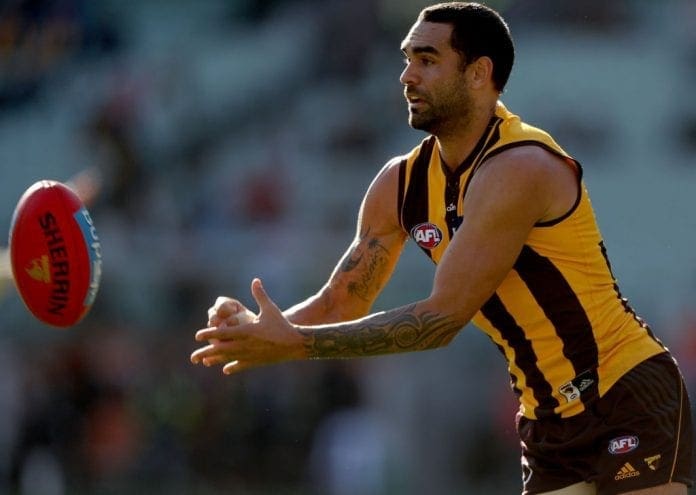 Do you know the oldest current player in the AFL, and are you aware of the youngest player in the league?
What about the player with the most experience? Or the players who have played at the most clubs?
With the season opener now just 54 days away, AFL statistician Cameron Sinclair has crunched some of the numbers, to bring you some of the more interesting stats ahead of season 2018.
The journeymen
Incredibly, 187 players will enter this season having been on another club's AFL list before 2018.
Only six of those have played for three seperate clubs however, with just one of them a premiership player.
Josh Caddy's triumph with Richmond last season means he finally has a flag after playing for Gold Coast and Geelong, although the five other players in this elusive list can't say the same.
Stewart Crameri, Kyle Cheney, Jed Lamb, Lachie Henderson and Koby Stevens are all the most travelled, with Crameri joining his third club (Geelong) over the off-season.
Experience
Shaun Burgoyne is now the epitome of experience, as he leads the AFL in most games played, and most finals played.
Burgoyne will enter his 17th season this year having played 341 for Port Adelaide and Hawthorn, and has seen his career littered with success.
The 35-year-old has played in 33 finals, six grand finals and has won four premierships, and is looking to help the Hawks bounce back from a poor 2017 campaign this season.
Burgoyne will also be the oldest player in the league this season, at 35 years and 154 days when round one begins.
Sydney's Tom McCartin will be the youngest, and will begin round one aged 18 years, 85 days.
Only 57 players will start this season in their thirties, with 151 are teenagers.
Burgoyne is also one of just five current players in the AFL to have played 300+ games, alongside Luke Hodge, Brendon Goddard, Gary Ablett, Jarrad McVeigh.
Player stats
Most marks: Brendon Goddard (Ess) - 1966
Most disposals: Gary Ablett (Geel) - 7683
Most kicks: Luke Hodge (BL) - 4308
Most handballs: Gary Ablett (Geel) - 3674
Most tackles: Gary Ablett (Geel) - 1326
Most frees for: Joel Selwood (Geel) - 673
Most frees against: Lance Franklin (Syd) - 541
(For Sinclair's full article, head to AFL.com.au)