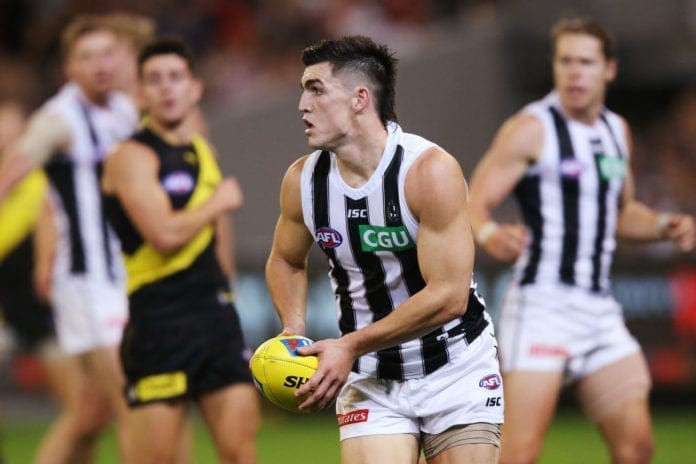 For the last few years, the Saints are have been the team that most fans have predicted to finish either between 5th-8th or 15-18th.
With former coach Ross Lyon returning to the helm of the footy club, most expect that there is a possibility for long-term success, but short term there are a few of aspects within the footy club that need working on.
There is definitely the need for reinforcements in different positions across the ground, and with a star signing or two along with 'Ross the Boss' coaching, who knows where the Saints could be in a few years' time.
This exercise looks at each club's list needs, names four players that would suit the club's recruitment plan and makes a verdict on who they'd love to 'steal' in a situation where salary caps and contracts don't have an impact.
List Needs
When assessing the Saints squad, it's clear that with the long-term injury to Max King that they are in desperate need of a star key forward. Even with King fit and firing, they still lack that extra quality tall to take the attention away from him.
Tim Membrey is the best key forward that will be available to the Saints in Round 1, but at 188cm he barely even qualifies as a key-position player. His incredible vertical ability makes him more than good enough however.
Apart from that, the Saints' only other options are to send Rowan Marshall forward for a stint or two or play Jack Hayes, Cooper Sharman or the newly drafted Isaac Keeler.
A second key defender is also a necessity, as without Dougal Howard in the squad the Saints' defence looks a bit lost. Josh Battle did a decent job last season but he can also play in many other positions across the ground.
Cal Wilkie was terrific but lacks the extra height to play on combos such as a Curnow/McKay pairing.
Zaine Cordy and Oscar Adams add a bit of depth to the position but there is a question as to whether they are AFL quality.
With the retirement of Paddy Ryder the club may also need an extra ruckman to help out Marshall.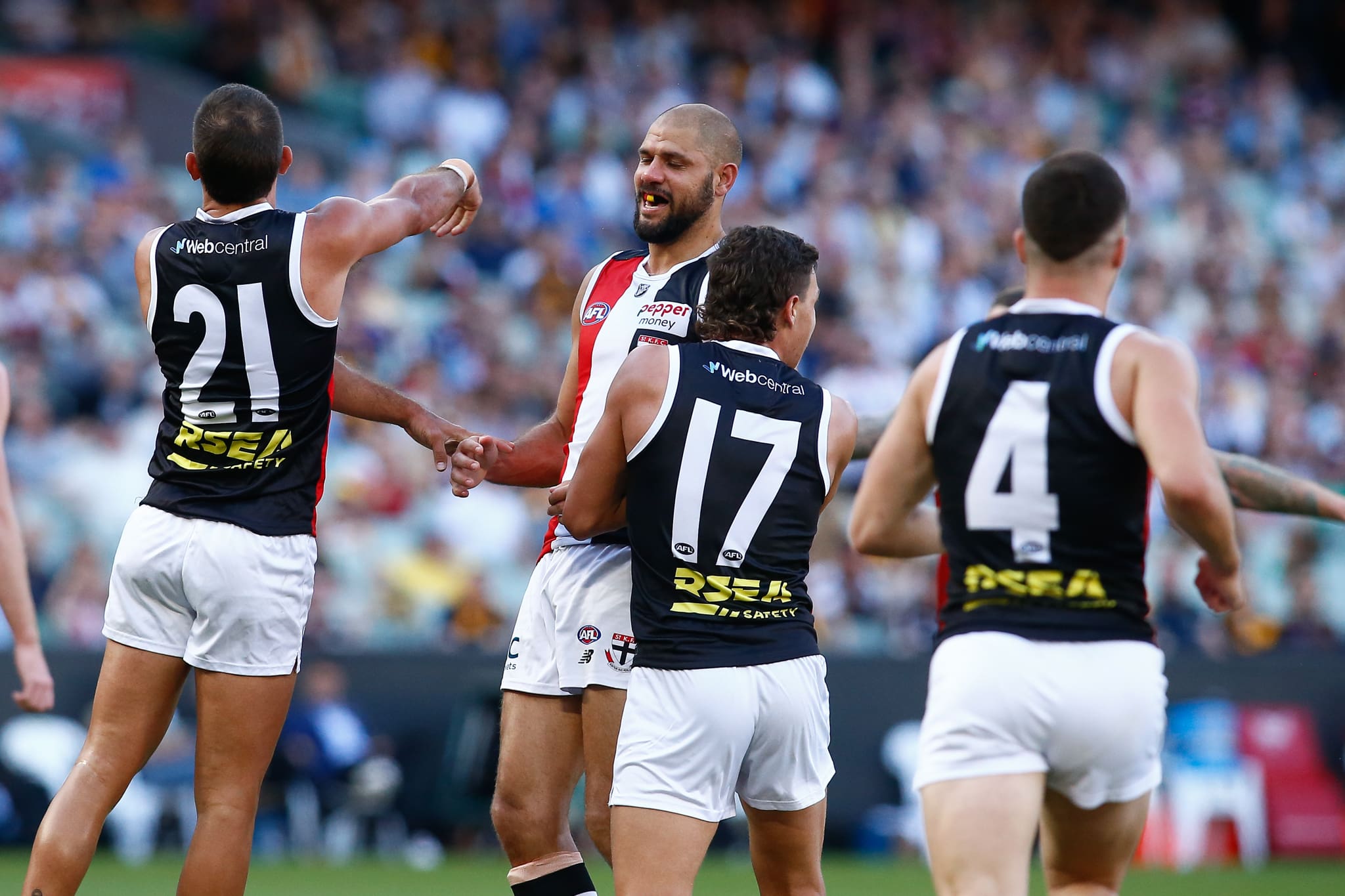 Tom Campbell could be the Ryder replacement if Lyon opts for a ruck duo in 2023, but there are question marks over his AFL quality, despite his brilliant form for Sandringham in 2022.
Hayes is another option but has only played a handful of AFL games, while youngster Max Heath is still developing.
Another quality small/medium defender may be needed to add an extra bit of grit to the backline.
Ben Paton, Jimmy Webster, Jack Sinclair, Bradley Hill and Hunter Clark are the names that come to mind that played amongst the back six at times in 2022, but they all lack having that extra bit of grunt that the Saints need.
Taking all of the above into consideration, here we assess four dream targets the Saints could 'steal', and reach a verdict on who St Kilda's ideal acquisition would be.
1. Aaron Naughton
A King-Naughton forward duo would be the stuff of dreams for St Kilda.
Naughton possesses a lot more power and muscle than the 202cm King, and would be able to take a lot of weight off King's shoulders.
The Bulldogs key forward kicked 51 goals in 2022 and averaged almost five marks a game. He has the ability to swing back into defence if needed as well which is what the Saints have relied on in recent years from Tim Membrey.
AARON NAUGHTON
Forward

Bulldogs

2022 SEASON AVG

11.6
Disposals

4.7
Marks

2.3
Goals
Naughton is also only 23 years old - so having him alongside King would be a 10+ year key forward pairing that would be amongst the best in the competition.