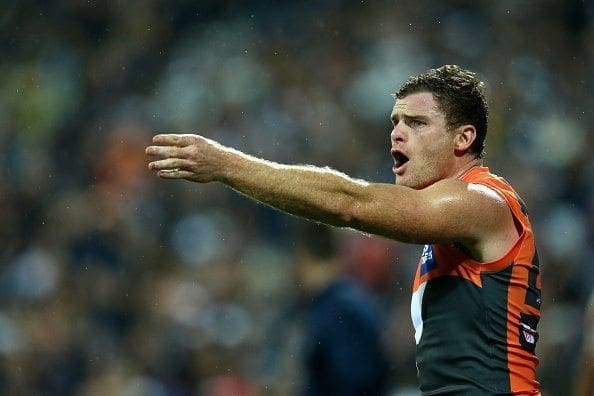 Former Magpie and Giant Heath Shaw has explained his reasons for signing with Essendon District Football League team East Keilor.
The 35-year old announced he was joining the club for the 2021 season on Wednesday, and in true Shaw fashion, in a comical way.
Cougar:
1.A large American wild cat with a plain tawny to greyish coat, found from Canada to Patagonia. https://t.co/zZyFh44ZwO older woman seeking a sexual relationship with a younger man. 3.A recently delisted AFL footballer.
Great to be onboard @EastKeilorFC in 2021. #Cougars pic.twitter.com/xvNwvtvkOi

— Heath Shaw (@LordHeathShaw23) January 27, 2021
The veteran defender wasn't offered a new contract by GWS at the end of last season, putting an end to his 325-game career spanning over 17 seasons.
Now he begins the next chapter of his career for East Kelor, and speaking to SEN's Bob and Andy, Shaw explained his connection to them, which funnily enough is tied to his Collingwood 'Rat Pack' days.
"I'd been approached by a few clubs but the reason why I signed with East Keilor was a mate of mine coaches there, 'Big Pat', I've known him for over 10 years," Shaw said on SEN radio.
"Funny story, me and a few of my fellow 'Rat Pack' friends went to his son's 18th birthday party and everyone does their speeches and Pat was doing his speech and it was pretty average.
"So the boys convinced me to go up on stage and do a little spiel, so I've known Pat for a long time and he still to this day talks about how I kicked him off stage to do a speech at his son's 18th."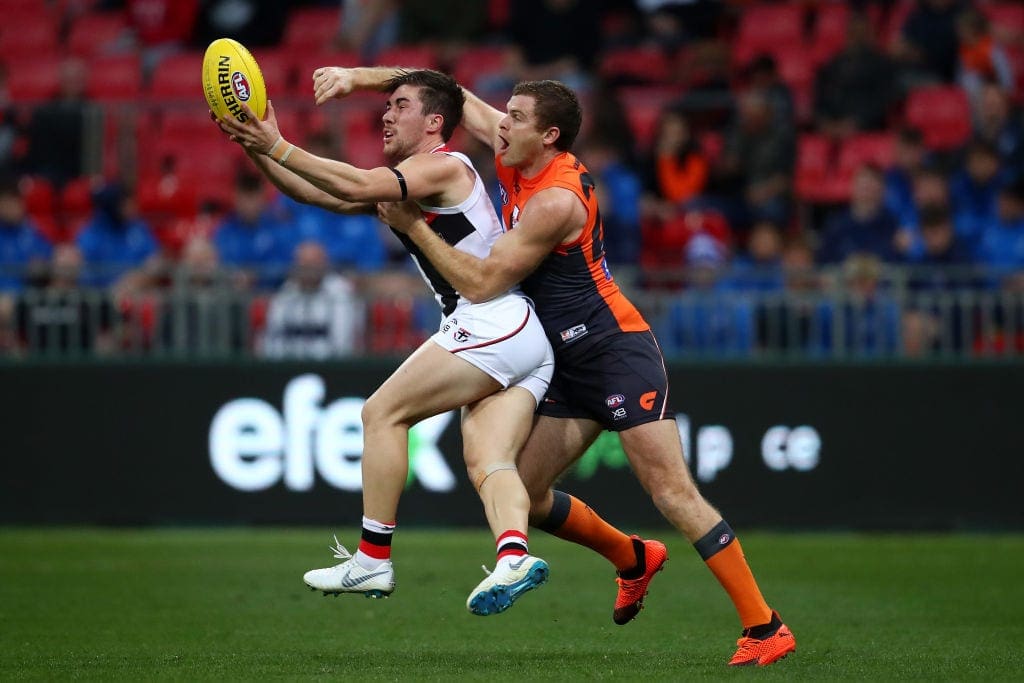 Shaw had originally planned to travel overseas this year, but COVID caused him to rethink his options.
The premiership Magpie explained that the flexibility of playing under Pat, being promised time in the forward 50 and working for his building and finance company made the decision to sign with East Keilor a "no brainer".
"The plan actually wasn't really to play at a local team at all this year," Shaw said.
"It was more the overseas travel and go and enjoy life after football, but with circumstances the way they are at the moment and an opportunity to work along with Pat at East Keilor and his building and finance company as well, it was a bit of a no-brainer for me.
"It's really flexible in terms of games and training and even the work side of it with his company. He's also promised me that I don't have to play half-back and the forward 50 is all mine."