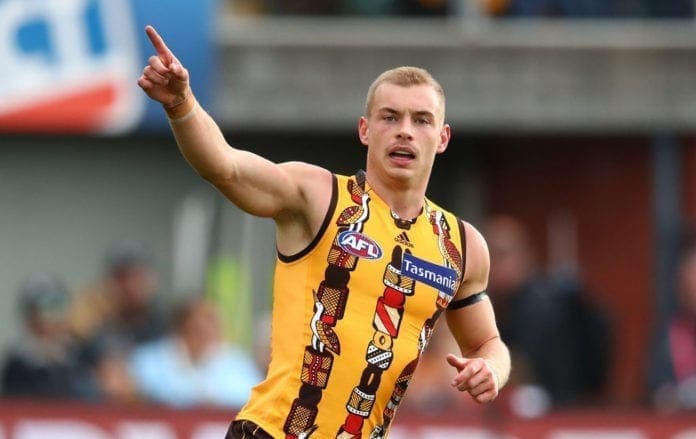 Hawthorn will not play home games in Tasmania unless a new deal can be agreed with the Tasmanian government by mid-year.
The Hawks have been in negotiations with the Tasmanian government to extend their deal to play home games in Launceston and retain their major sponsorship of the club, but negotiations have stalled as the state government will not sign a new deal until the AFL announce a timeframe for a stand-alone Tasmanian team.
Hawthorn president Jeff Kennett said last week the Hawks would keep the door open to relocating to the Apple Isle, but today told Glenn McFarlene from The Herald Sun that he was not "losing any sleep" over the stand-off between the Tasmanian government and the AFL.
"We just want to know where we stand and we would need to know by the end of June or early July. If Tasmania is not going to be our major sponsor and we are not playing in Tassie (beyond 2021), it will take us six months to get our sponsors into place," Kennett told The Herald Sun.
The Hawks president also expressed his support for the AFL in delaying their announcement over the potential inclusion of a Tasmanian team by 12 months due to the financial impact of COVID-19.
"The only way we are going to achieve an outcome is by working together … I understand Peter's emotions, but as Premier of a state, surely he understands what the pandemic has done to his budget.
"He shouldn't be surprised at what has happened to AFL football."