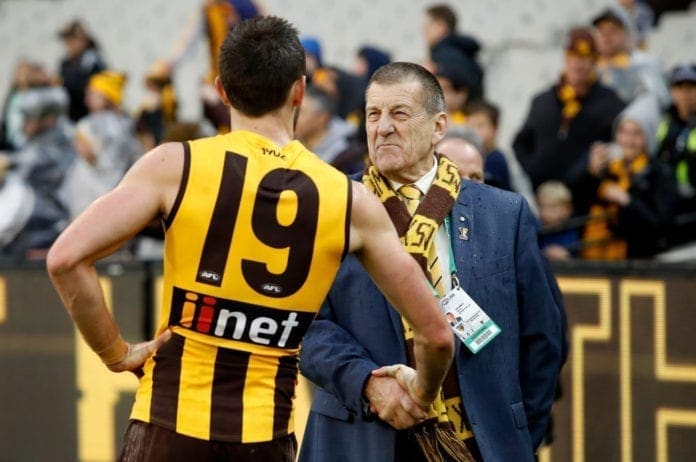 The football world has been left stunned by Hawthorn president Jeff Kennett who has refused to rule out the possibility the Hawks will relocate to Tasmania.
Hawthorn has sold home games to Tasmania since 2001, but the state has refused to sign an extension to their current deal with the Hawks and North Melbourne as they push to have a standalone team.
Kennett told The Age that the AFL is unlikely to invest in a 19th team during the current climate surrounding COVID-19 and did not quash speculation that the Hawks could relocate to the apple isle.
"We keep all options open," Kennett told The Age journalist Peter Ryan.
"You don't rule anything in or out. Why would you rule any option out at the start?"
The comment comes as a surprise considering Hawthorn had over 76,000 members in 2020 and were third for revenue in 2019, according to IBIS World.
Kennett said the Hawks will need to know about Tasmania's decision within the first six months of the year to plan for the road ahead as they also contemplate relocating their training and administration facilities to Dingley in south-east Melbourne.