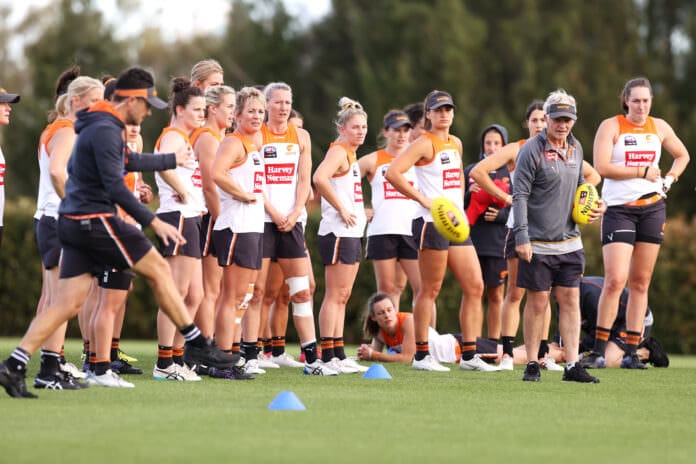 The Greater Western Sydney Giants AFLW team are in the process of looking for a new head coach for the anticipated upcoming August season.
The announcement came today as GWS CEO David Matthews thanked head coach Alan McConnell for his dedication to the club for his service across the last five years.
"He has brought an extremely high level of expertise, experience and insight to our AFLW program and continued to set new standards," Matthews said, via the club's announcement.
McConnell, who took the AFLW team to the 2020 finals despite a year hevily-impacted by COVID-19, has stated that he leaves the "with a huge amount of pride".
"It's time for me to take on the next challenge, which I'm looking forward to," he said.
"I leave the AFLW head coach role with a huge amount of pride, having learnt and experienced so much over the past five years.
"To have been a part of the formative years of the AFL Women's competition has been an absolute honour. It's been a privilege to lead this group of women - I've learned so much from them and about myself."
McConnell, who served as the head coach from 2018 to 2022 and is the first coach to train both an AFL and AFLW side, is said to still hold a crucial role at the club in the coming years.
"We're in discussions with Alan on what the next chapter looks like as a continuation of an already outstanding coaching career," said Matthews.
McConnell led the AFLW team to four wins in his last season as head coach, recording a ninth-placed finish on the ladder at the end of the season.