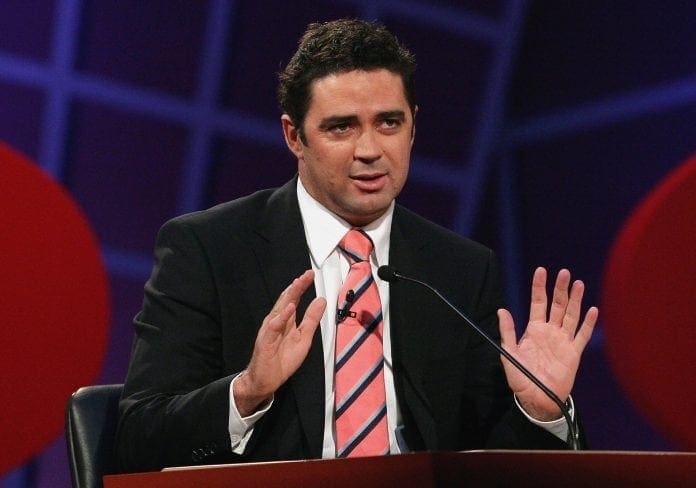 After another round of low-scoring footy and widespread criticism of the quality of the spectacle, Melbourne great Garry Lyon has called for a rule change he thinks could improve the game significantly.
Lyon wants two players from each team to be stationed inside each 50 meter arc at all times. This would work in tandem with the existing 6-6-6 rule.
"Trial this next season in the (pre-season competition). Four players inside 50 at all times," he told SEN Breakfast.
"Either end of the ground at all times of the game, you must have four inside your forward 50 – two of each.
"You want to break congestion up, then limit the players that can vacate their forward line and cause more congestion.
"Four have got to stay back compulsorily.
"We'll get some more contests, we might get some more high marking from your forwards and we might get some more bags of goals.
"It must be trialled … it helps congestion and you'll get scoring if everyone's got to do it."