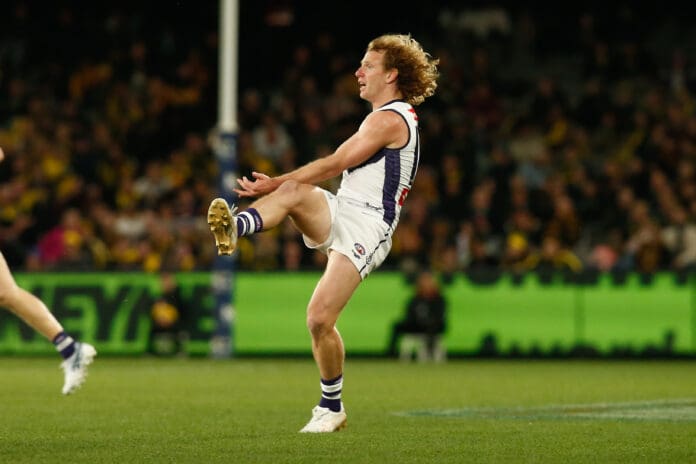 Fremantle Dockers legend David Mundy will pull back on the boots for the Dunsborough Sharks in the South West Football League this year.
The Dockers' all-time leader for games played made the announcement on 6PR this week, revealing he'll play just the single match for the local club.
"I'm just dipping my toe back", Mundy said.
"But I'm delighted to announce I will be playing on the 11th of June in Round 11 of the South West Football League for the Dunsborough Sharks.
"I'm very excited. I'm actually a bit nervous. I've started a training program. I don't want to snap a hamstring off the bone in my first five minutes. We'll see how we go."
In a statement on the club's Facebook page, Sharks President Mark Delane said it's a delight to have Mundy's experience onboard.
"We are thrilled to have someone of David's calibre giving back to community footy. David's kills and experience will undoubtedly strengthen our team, and we can't wait to see him in action wearing the Sharks jumper."
"As a club, we are passionate about promoting mental health and well-being, and we are proud to be participating in the Think Mental Health Round. Having David join us for this event highlights the importance of this cause and the impact it has on our community.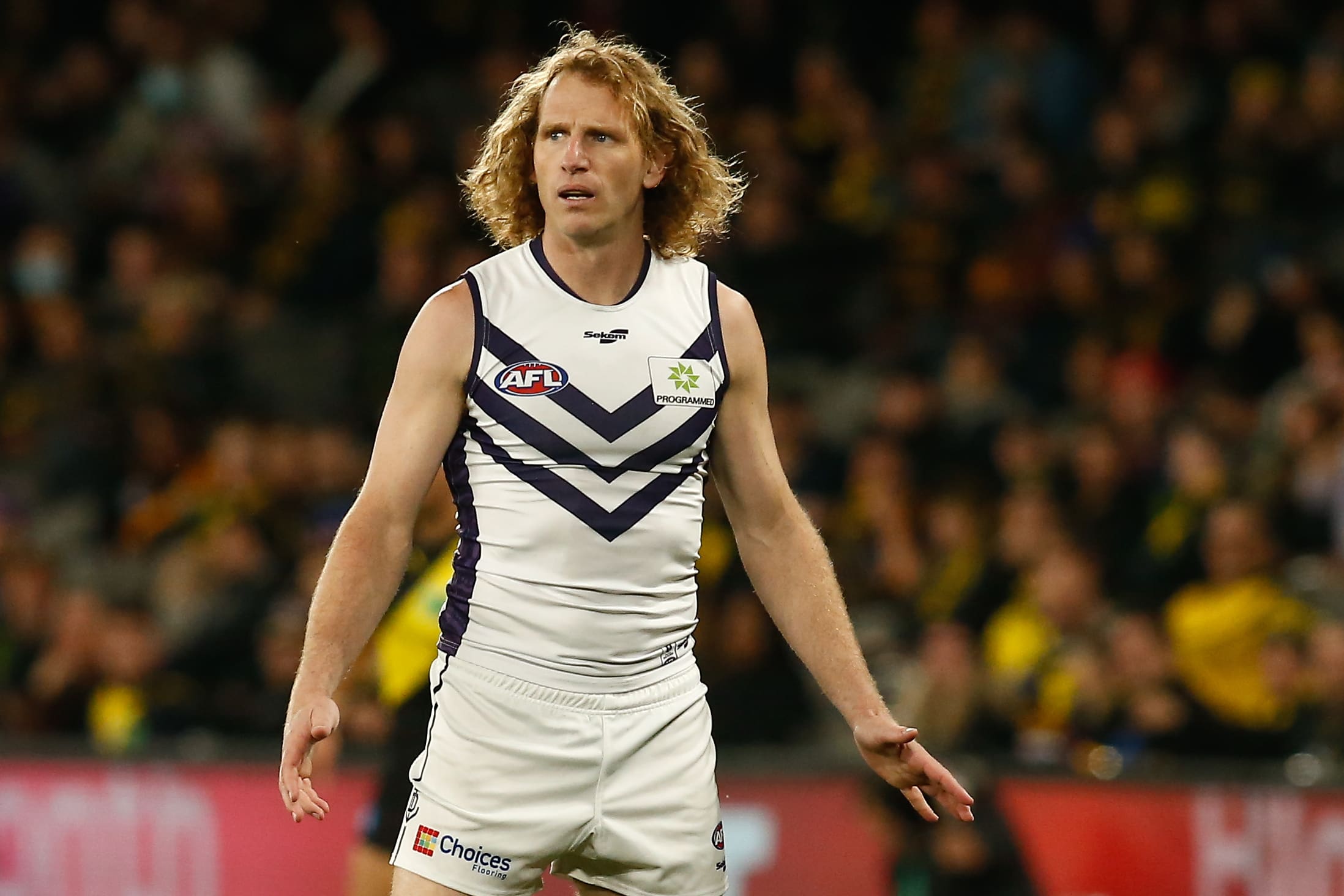 "It is inspiring for our young boys and girls to see David in a Sharks jumper, knowing that they wear the same jumper and play at the same club. We hope that David's involvement in this game will inspire our young players to strive for greatness and pursue their dreams."
The match between the Sharks and their opponent the Eaton Football Club will take place on Sunday, June 11 at 3pm.
Munday will also take part in a one-game stint with a Victorian local club in 2023 as part of the Carlton Draft initiative, where he'll enter a draft for six grassroots clubs alongside the likes of Nathan Buckley and Kane Cornes.