Robbie Neale, father of Brisbane Lions star Lachie Neale, has hit out at the media over reports of his son requesting a trade to Western Australia to raise his family with pregnant wife Julie.
Robbie Neale spoke on ABC radio, shutting down the media outlets that were quick to jump on the rumours of the Brownlow medallist wanting out of Brisbane.
"He hasn't requested a trade. The disappointing thing was that it hit the media and it's gone into meltdown the last couple of days," he said.
"This is a bit like there's a bushfire happening, but as far as we're concerned the match isn't even out of the box."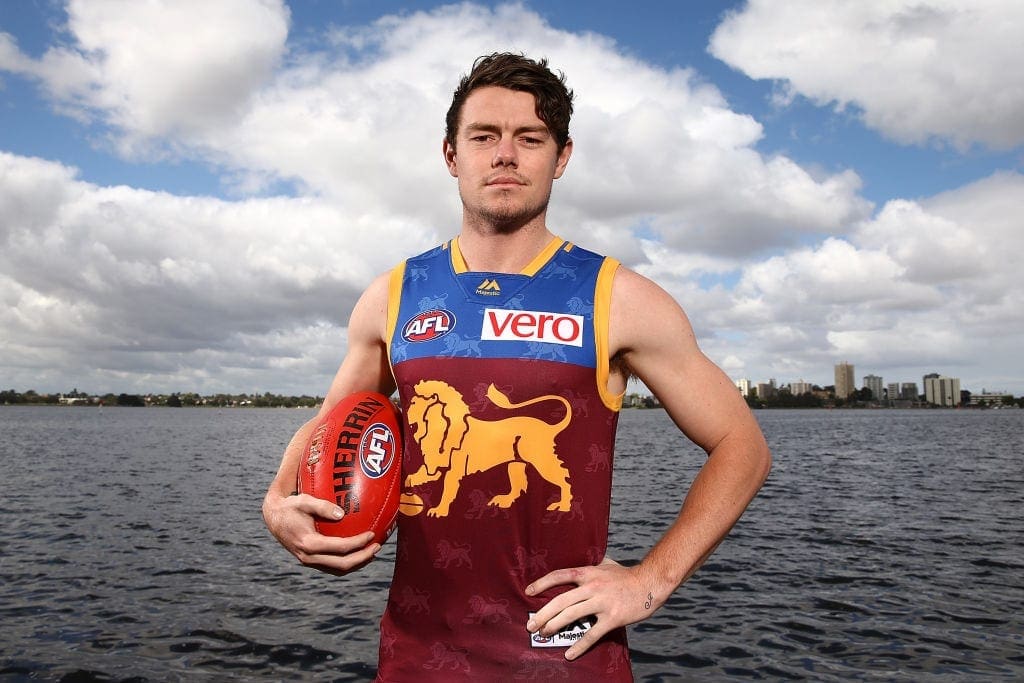 Neale outlined what may have caused the trade rumours to start, but wants the media to settle down until the 28-year-old and his wife have made an official decision.
"Unfortunately we think maybe that question was asked around Freo a little bit too much and someone's picked up on it," he said.
"The reality is it's purely a discussion that was had internally.
"They've got paparazzi following them around and camped outside their house, and this is not how it should have been.
"They just need a bit of support because it's been bordering on horrific."
The father of the Brisbane ball-magnet also spoke on the struggles that the couple have had living in the COVID bubble over the past two seasons, with Neale's family living in South Australia and Julie's living in Western Australia.
Neale expressed his sympathies to Julie, who has had to live under the strict AFL rules during the pandemic without being able to see family and friends.
"It was really about just making sure she's OK," he said.
"She's been unable to get out and spend time with other people over the last couple of years, [especially] when Lachie's on the road for three weeks at a time, sometimes unexpectedly."
SEE ALSO: Neale to consider future, club confirms no trade request
The 28-year old has already met with Brisbane club officials on Monday to discuss the situation, with no formal trade request to have been made.
The star midfielder has instead asked for time so he and his wife can weigh up their future, whether that's in Queensland or Western Australia.