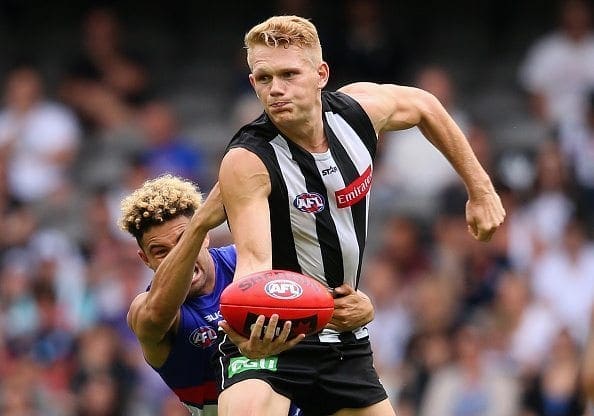 Gold Coast Suns Chairman Tony Cochrane has confirmed his club's interest in Collingwood star Adam Treloar.
However, Cochrane said the Suns would only throw their hat in the ring if the 27-year old was keen to make the move north.
The Suns were the first team linked to to Treloar amid news that his partner Kim Ravaillion had signed a 10-month contract with Super Netball's Queensland Firebirds for 2021.
In what has turned into an ugly standoff, Treloar believes Collingwood is trying to offload his heavily back-ended contract, which spans until the end of 2025 where it raises to as much as $900,000.
Speaking on SEN SA Breakfast, Cochrane expected all 17 clubs to launch a bid for the gun ball winner.
"I think that every team in the country will have a crack," Cochrane told SEN SA Breakfast.
"We've put a lot of work in the last few years in making sure we've got the right list and people that want to be at our club and people that want to go on the journey with us.
"Clearly and obviously he wants to stay in Melbourne, so we're not going to get into a situation where we try and force a bloke to come and play for us. That's a disaster. That doesn't work for the club or the individual.
"Until Adam works out what he wants to do, we're passengers just sitting on the fence with keen interest.
"He's got to want to come and move to the Gold Coast for us to be interested."
The Brisbane Lions yesterday ruled themselves out of the race for Treloar's services.
The AFL trade period runs from November 4-12.