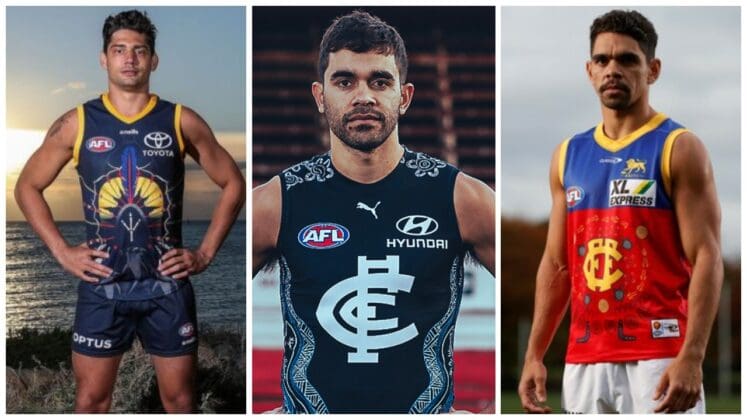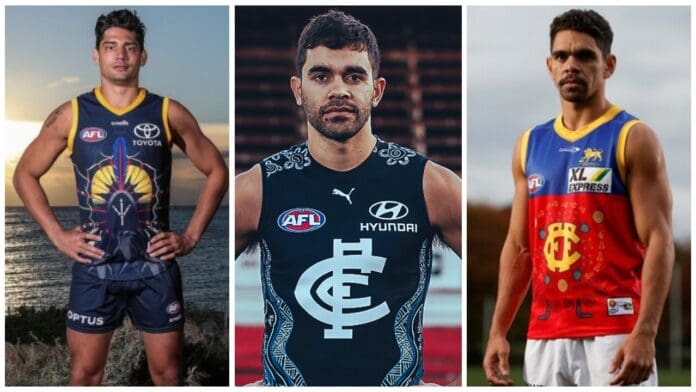 As the Sir Doug Nicholls rounds approach, all 18 clubs are ready to celebrate their Indigenous players and club members, both past and present.
Each season the clubs design guernseys to commemorate the occasion, with this year's theme being, 'Our Legacy – This is Us'.
Take a look at each teams guernsey for this season, and decide which design is best.
Adelaide 
The Crows' guernsey has been designed by Ben Davis, who is apart of the Crows playing group. The guernsey features dhoeri, a traditional head dress which is a significant part of Torres Strait Islander culture.
It also features a large turtle, a hammerhead shark and fish which pay homage to the Torres Strait Island people.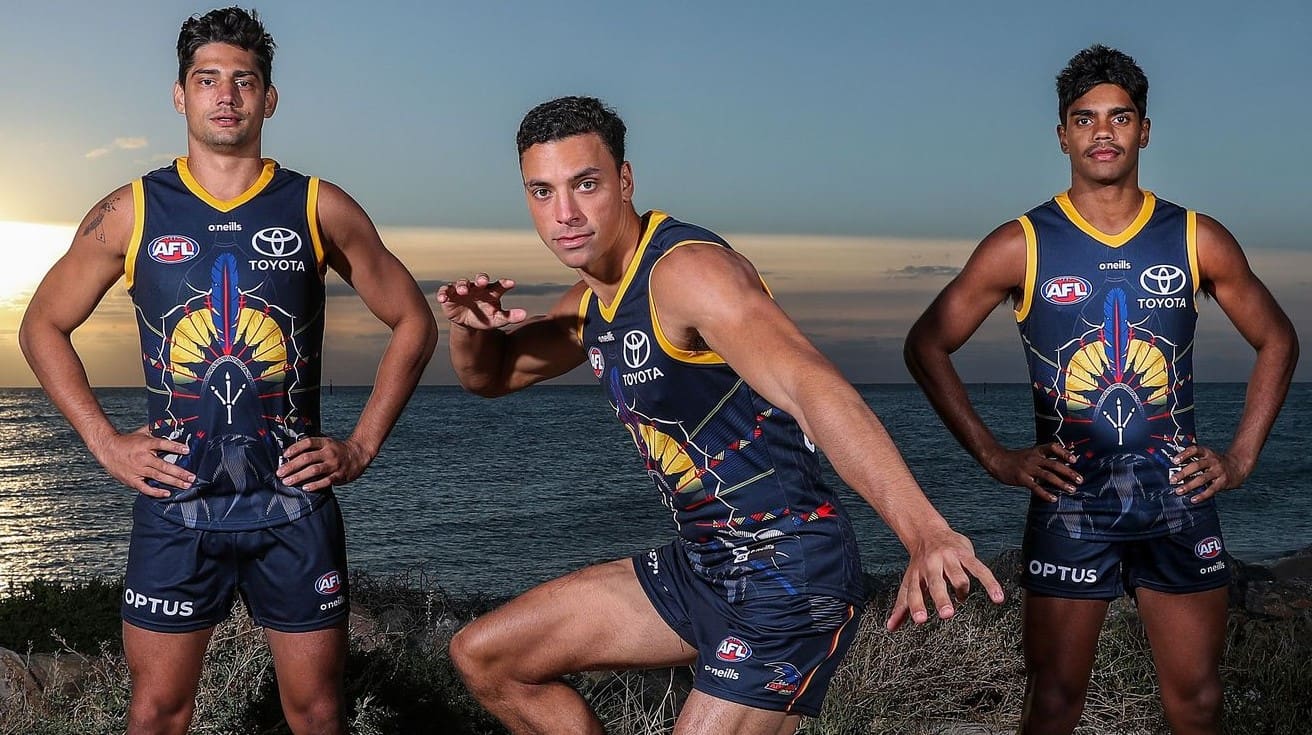 Davis told the club website on how the guernsey represents his personal story of cultural discovery, and what it means to design the guernsey that the team will play in.
"The design symbolises me finding out a bit more about my culture, a bit more about myself and diving into things I didn't think about too much before," Davis told the club website.
"Having this opportunity and being tied to the Club in this way forever will be something I can show my kids one day."
"It is one of the proudest moments of my life."
Our 2021 Indigenous guernsey is here, proudly celebrating Torres Strait Islander culture. Read more: https://t.co/wbSsHLb78g

Music: @maupower99 | #weflyasone pic.twitter.com/p11PJ70I2m

— Adelaide Crows (@Adelaide_FC) May 11, 2021