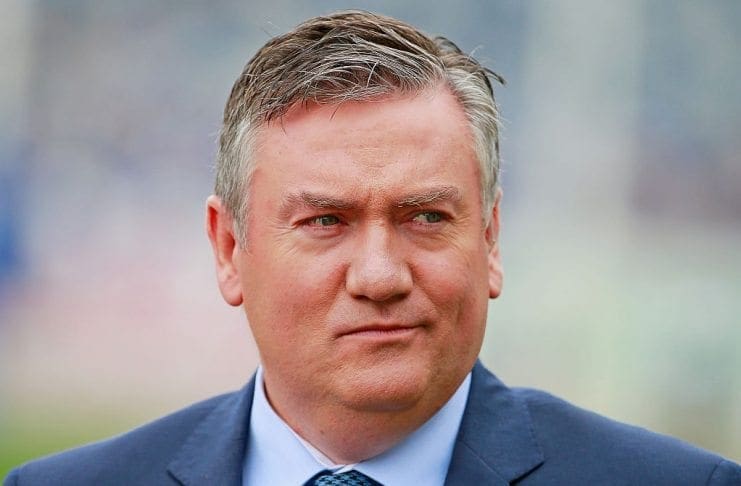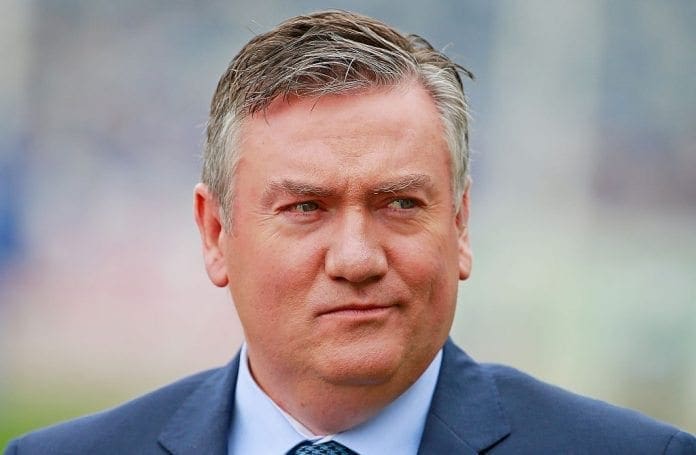 If you think Collingwood and Geelong have worked out their issues over the jumper clash that caused a stir in last year's qualifying final, then think again.
The Pies and the Cats are set to meet each other again during this weekend's semi-final which is set to spark another jumper clash stir. 
Collingwood president Eddie McGuire entered a gentleman's agreement with the then-Geelong president Frank Costa who at the time was Geelong's president agreeing that whenever the two sides met the Cats would wear their white shorts. 
But since Saturday night's clash is deemed to be Geelong home game, the Pies president is expecting a similar occurrence. 
"There is (a jumper clash looming) but I thought we sorted this out in about 2000 when there was a massive jumper clash and we said 'we'll wear the dark outfit and you wear the white shorts' and last year in the finals they ran out in blue shorts for the first time in about 15 years," McGuire told SEN SA Breakfast. 
"I'll leave it to the AFL to sort it out, but if they make us wear white shorts it'll be a debacle.
"(The AFL) can do whatever they like, but if they make us wear white shorts and them blue shorts it'll be a debacle.
"What they'd be better off doing is if (Geelong) wants to wear blue shorts, let us wear black shorts because then you get the differentiation.
"What people can't get through their thick heads is that the white shorts and the white in the various jumpers that causes the clash.
"So if we wore black shorts and black socks and the black with white stripes and they wore blue shorts and hooped socks and hooped jumpers, it probably wouldn't be a problem.
"It's when they stick us in white when they're wearing a predominately white outfit that the problems have been.
"Frank Costa and I sorted it out 20 years ago with a handshake agreement. We both looked at each other at game where we were wearing white, they were wearing white and the umpires were wearing white and no one knew where the ball was going.
"If they (the AFL) has any sense, they'll sort it out this week one way or the other."