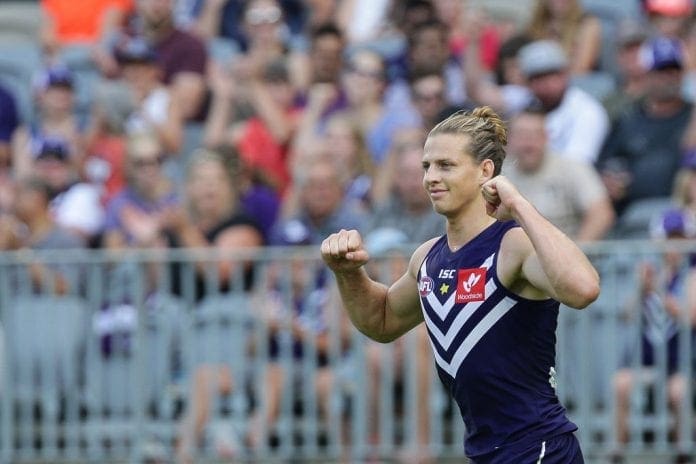 The Fremantle Football Club have fearlessly announced their intention to have both an AFL and AFLW premiership cup in their currently empty trophy cabinet by the cessation of 2025.
The announcement of the expansion side's ambitious expectations were made known when the Dockers released their Strategic Plan designed to strengthen their market share within the competition.
Other factors aside from the ultimate success of both of the club's programs included raising their membership base to 80,000 and averaging a mean of 50,000 fans at each of their 11 home games into the future.
Freo announce huge five-year plan:

⚓️ win AFL premiership by 2025
⚓️ win AFLW premiership by 2025
⚓️ 80,0000 members by 2025
⚓️ avrg crowd sizes of 50,000 and 6,000 for AFL and AFLW
⚓️ rank top three for sponsorship and advertising revenue pic.twitter.com/ilaaVhgFjC

— 7AFL (@7AFL) November 23, 2021
Plans to continue their growth, engagement and presence within their local community, including their unparalleled levels of "Aboriginal inclusiveness", were also announced via an official statement published on Tuesday evening AEST.
Although yet to taste the ultimate success since their inception in 1995, Fremantle CEO Simon Garlick claimed that these open ideals and plans would allow for each and every member of the club to now be on the same page.
"We think it's really important that we as a Club are all aligned, not only on the direction of the Club, but in our Purpose, Vision and Anchors," Garlick told fremantlefc.com.au.
"We feel we've built a really strong foundation to launch into what we're planning to be a period of sustained competitiveness and ultimately, success."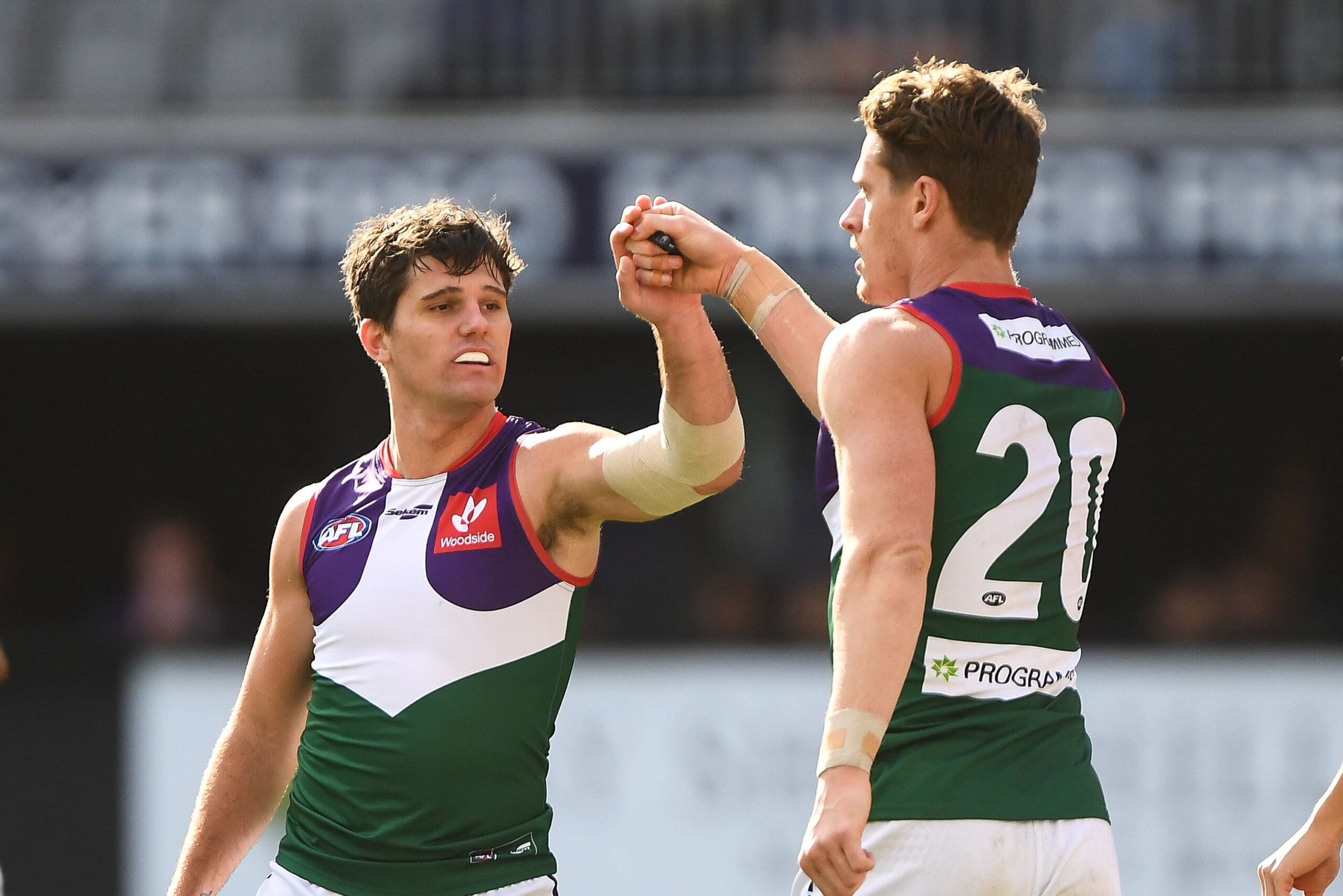 With football acting as the beating heart of the port city, Garlick unequivocally stated that it was high time that the youngest side to call Fremantle home began adding to the area's history.
"We come from a region of football heritage and history that is equal of any in the country. We've got rich stories of great Fremantle people who love their club and have done phenomenal things," he continued.
"There's so much we can build on, from such a strong foundation. This is our opportunity and we think there is so much upside in what the Fremantle Football Club can achieve."
Although announcements of this type have the ability to leave fans, officials and players with egg on their faces, the former Bulldog also suggested that fear could no longer constrict the club.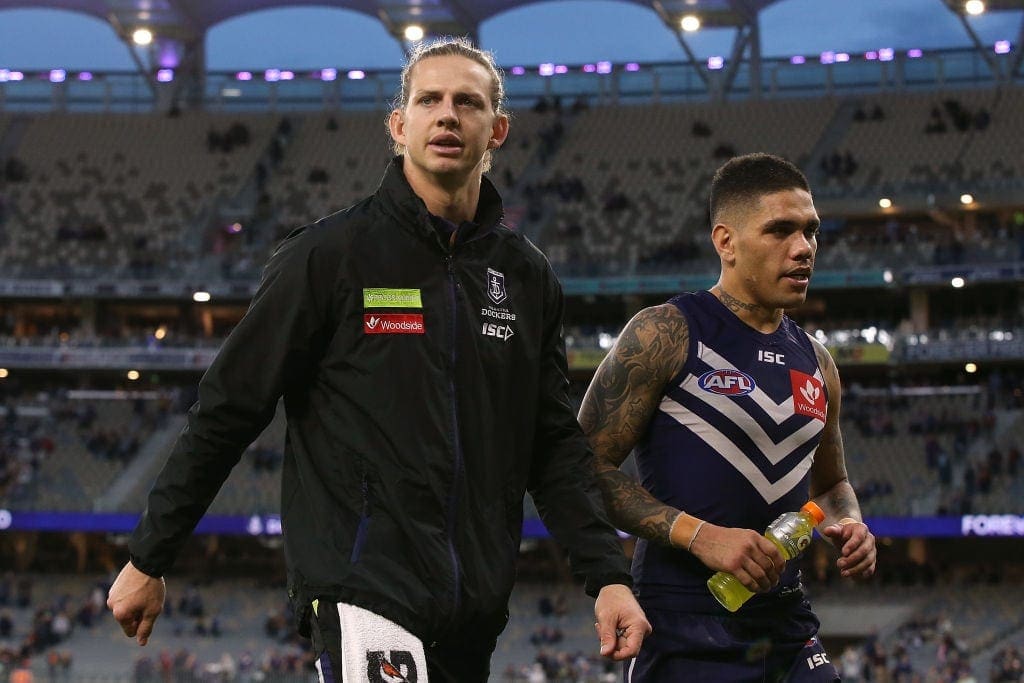 "There's always a risk when publicising our aims and aspirations but I also think that's the beauty of it," Garlick said.
"We'd much prefer to set ourselves ambitious goals and do everything we possibly can to achieve them and put ourselves on the hook to do so, rather than quietly keep your head down and not attract too much attention."
"We think that's a far better element, we're going to go as hard as we possibly can to tick these off one by one and I'm sure there will be some that prove more challenging than others, but we'll deal with those challenges as we go."
Fremantle finished their most recent campaign in 11th place on the AFL ladder after compiling a 10-12 record under second-year coach Justin Longmuir.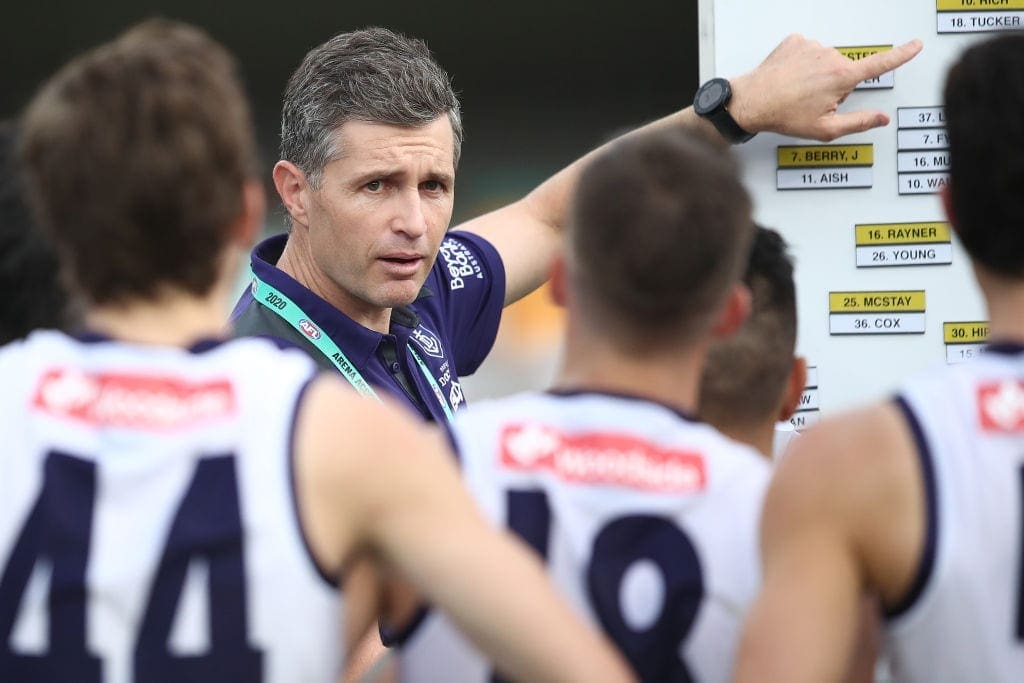 The Dockers' most recent finals appearance came in September of 2015 when they fell 27-points short of their second grand final berth following their clash against eventual premiers Hawthorn.
With a young group beginning to show the footballing world their worth, another exciting chapter is set to commence on Wednesday night via the 2021 AFL Draft.
Following a strong trade period, Fremantle entered the two night event with a haul comprised of picks 6, 8, 19, 60, 68 and 80.