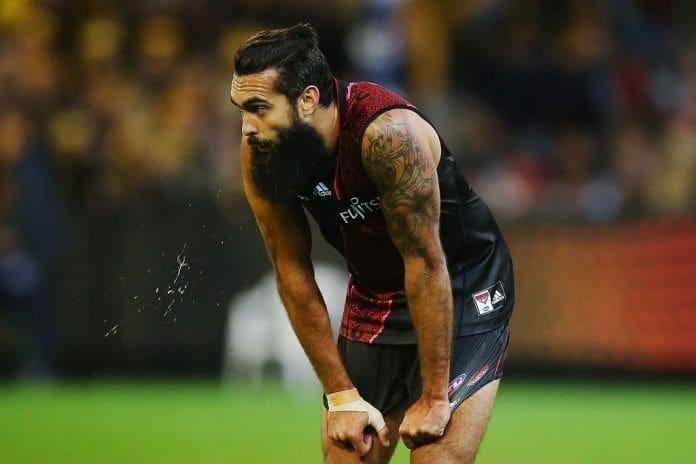 Former Essendon defender Courtenay Dempsey was just one of many players who detailed their struggles in retirement on ABC's Four Corners report on Monday night.
Dempsey played 133 games over 11 seasons for Essendon between 2006-2016, before being delisted at the end of last season.
The 29-year-old said he struggled after hearing the news, and felt like the club didn't have his best interests at hand.
"I do feel bitter. Like a piece of meat, just getting thrown and forgotten about once they know you're done," Dempsey said.
"You devote your whole life into that club and then all of a sudden they just take it away from you, and you're thinking, 'What have I done wrong?'"
"I've done everything that you've asked me to do and yet, you still throw this at me."
Dempsey said he didn't know where to turn after being delisted, especially following his final four years as a Bomber were embroiled in the supplements saga.
"I've been stuck in this regimen for 11 years, 12 years, most of my life, and all of a sudden I've got to go out into the wider world and fend for myself, which I don't have a clue about because I went from school straight into football. All I know is football," he said.
Essendon CEO Xavier Campbell told Four Corners the Bombers have attempted to help Dempsey with his post-football life, and will continue to support him.