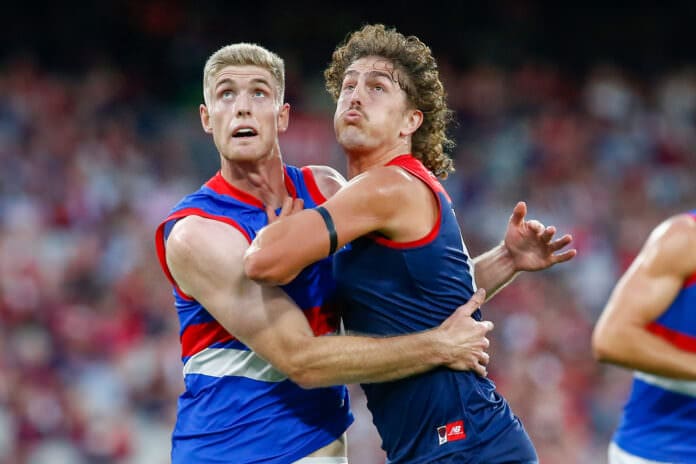 Melbourne chief executive Gary Pert has conceded the club are unaware whether young star Luke Jackson will be at the club beyond this year amid Fremantle's significant interest in the 20-year-old.
Jackson is understood to be on the receiving end of a lucrative long-term deal to return to his home state of Western Australia in a move to the Dockers, while discussions have been put on pause as the Demons push for a deep finals finish in their premiership defence.
The Demons remain in the race to retain Jackson's services, with a deal on the table from the Gosch's Paddock club, despite the two parties' agreement to focus on their on-field goals as a priority in the coming weeks.
Speaking on 3AW, Pert wasn't able to provide an answer when quizzed on Jackson's future beyond this season.
"No," Pert answered when asked whether he knew if Jackson would stay at Melbourne.
"I think that'll play out at the end of the season. It's a difficult one.
"We'd love all our players to sign up during the season, so we know and we can plan. But there are occasions where a player and their management say 'we don't want to deal with this until the end of the season'.
"'Goody (Simon Goodwin) and the club have been transparent that there was a point that we sat down with 'Jacko' and said 'that's fine, we just want to concentrate on you playing the best footy you can'.
"I've felt since we had that conversation that 'Jacko' has been a bit more freed up and it's been one less thing on his mind.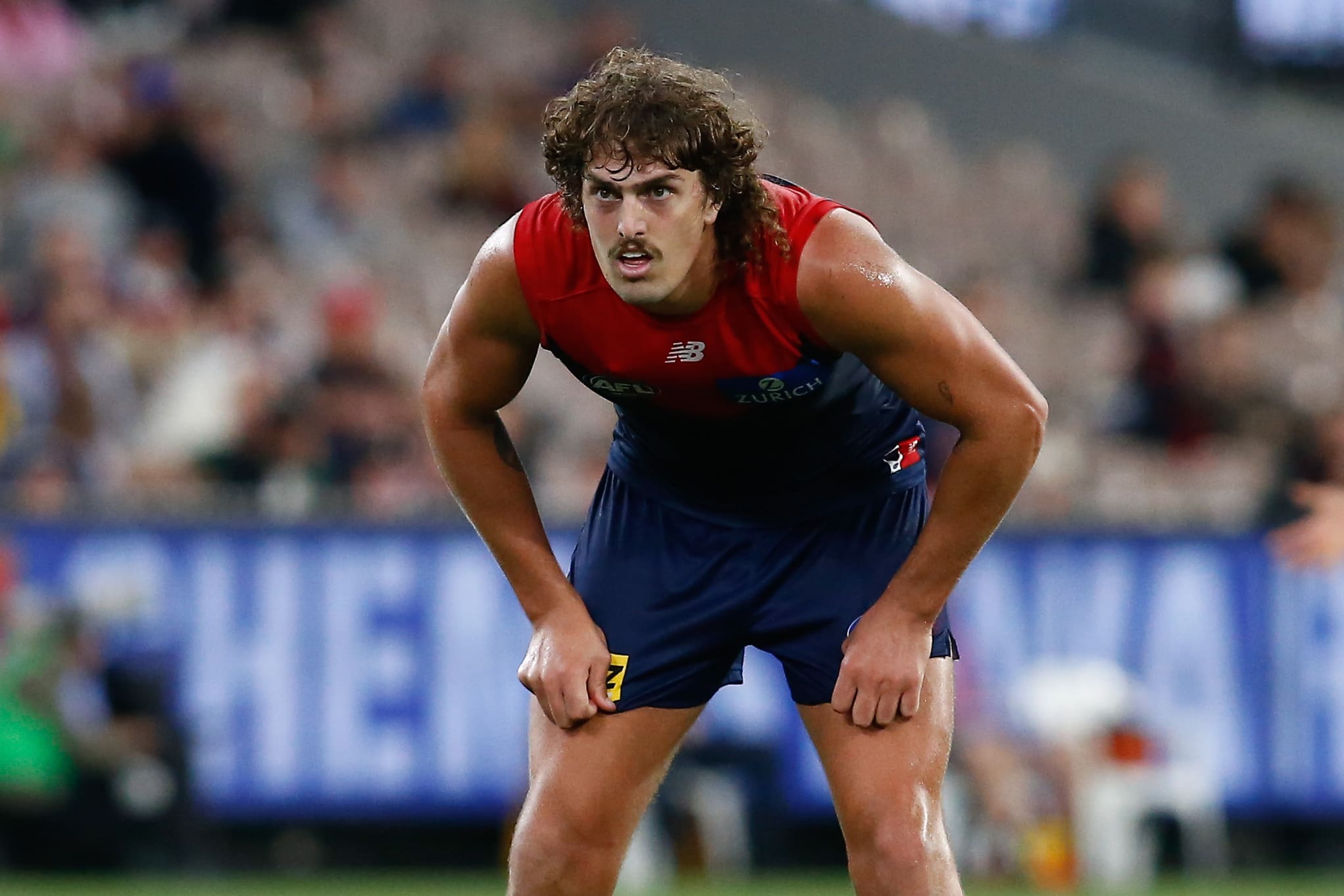 "I think it was an important conversation for us to have."
Pert confirmed that an offer from the club was on the table to Jackson, with a decision to come in due time.
"We've put an offer to 'Jacko'," Pert confirmed.
"What we're now waiting for is at the end of the season 'Jacko' to go: 'I know the dynamics sitting in front of me with all the different options, and I'll communicate to all clubs at that point'."
Given Jackson doesn't fall into a free agency ban, the Demons and Dockers will need to broker a trade to see the ruck-forward hybrid don purple next season.
Melbourne is likely to demand a significant trade package in return for Jackson, with the Dockers potentially needing to fork up multiple top draft selections.
Friday night's semi-final against Brisbane will be Jackson's 52nd game in the red and blue since being drafted with the third overall selection in the 2019 National Draft.
The WA product played an integral role in Melbourne's premiership run last year and has again been fundamental to their success in 2022.