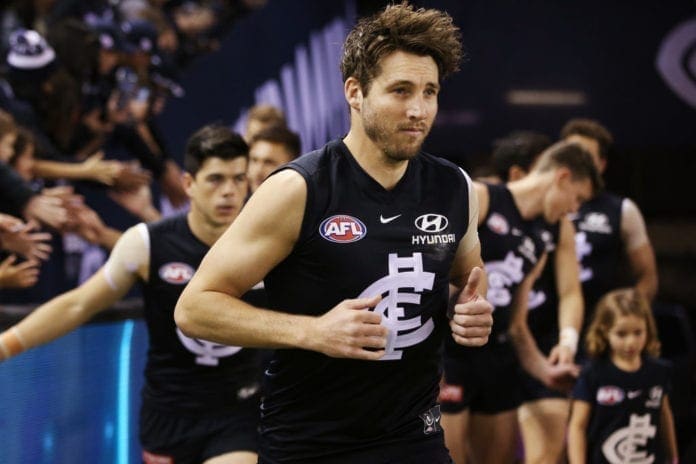 Carlton veteran Dale Thomas is hopeful of his extending his AFL career into a 15th season at the club.
Thomas' management is set to meet with the Blues some time this week to discuss contract deals, with the 32-year-old stating he still has plenty to offer to the club.
"I certainly know my manager is going in tomorrow or the next day," Thomas told Channel Nine on Monday night.
"I waited until I played a pretty good game (against Adelaide) before I start to wind these chats up.
"Hopefully I can go around again, I'm really enjoying it (and) as we see when you get a bit older, the discussion is whether to go on or not.
"I think it should be form-based and, without pumping myself up too much, I think my form's certainly there to carry on."
For the past two season Thomas has signed one-year deals. After an injury riddled 2017 season, Thomas went on to place fifth in the 2018 best and fairest and has only missed one match this season after being stood down for drinking alcohol just two days before Carlton's round 10 loss to St Kilda.
Thomas' form has been strong this season, particularly in the past five weeks, and is set to play his 100th game for the Blues next weekend against Richmond.