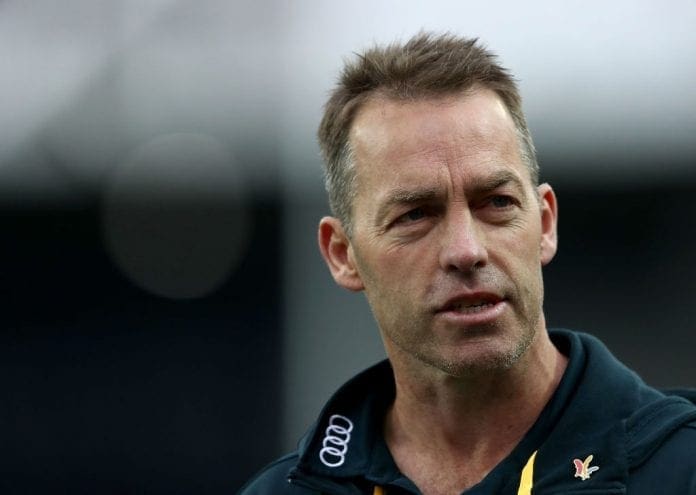 Departed Hawthorn coach Alastair Clarkson has spoken on the desire and attraction to coach the Blues and Magpies.
Both Carlton and Collingwood have undergone the processes to find a new senior coach this off-season, with the latter having appointed Clarkson's assistant in Craig McRae as their new leading man.
The departures of both Clarkson and McRae have seen the Hawks flip their coaching roster for 2022, which will be led by club great Sam Mitchell following a memorable coaching handover at Waverley.
The end of Clarkson's tenure soon had the Blues and Magpies on alert, however the four-time premiership coach has stated on multiple occasions he won't be part of the AFL coaching landscape next season.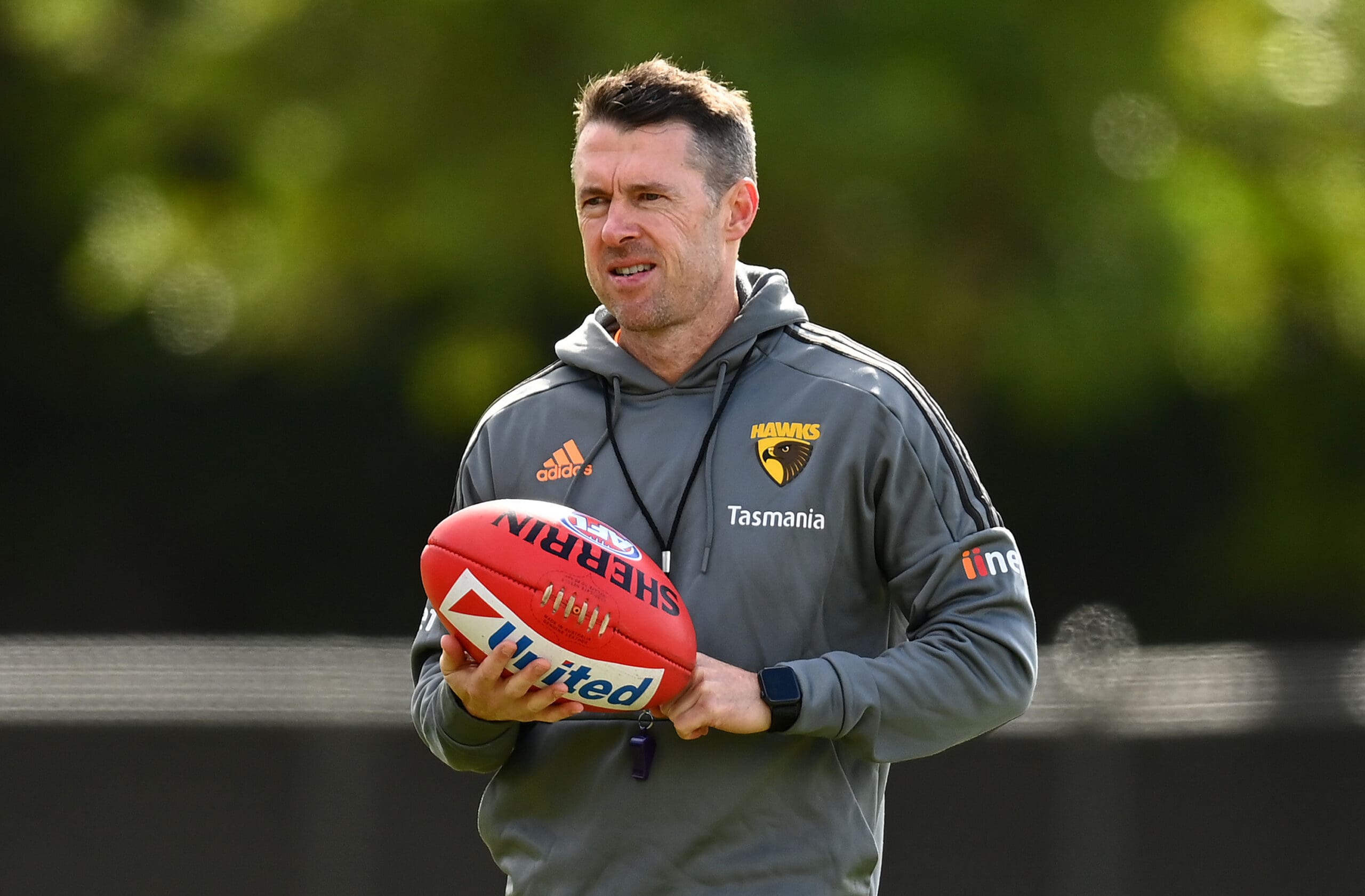 The call soon had the Magpies turn their attention to McRae, while Carlton have appointed Port Adelaide assistant Michael Voss as their new senior coach.
With interest in Clarkson finally fading, the coaching great has spoken on the enticing prospect of managing two of the competition's biggest clubs.
Clarkson reflected on his childhood and the prominent position the Blues and Magpies formerly had in the league.
"When we were kids, Carlton and Collingwood were two of the most dominant clubs in the competition. They're just battling a little bit at the present time, but they're going to grow and become great clubs again," Clarkson told SEN on Thursday.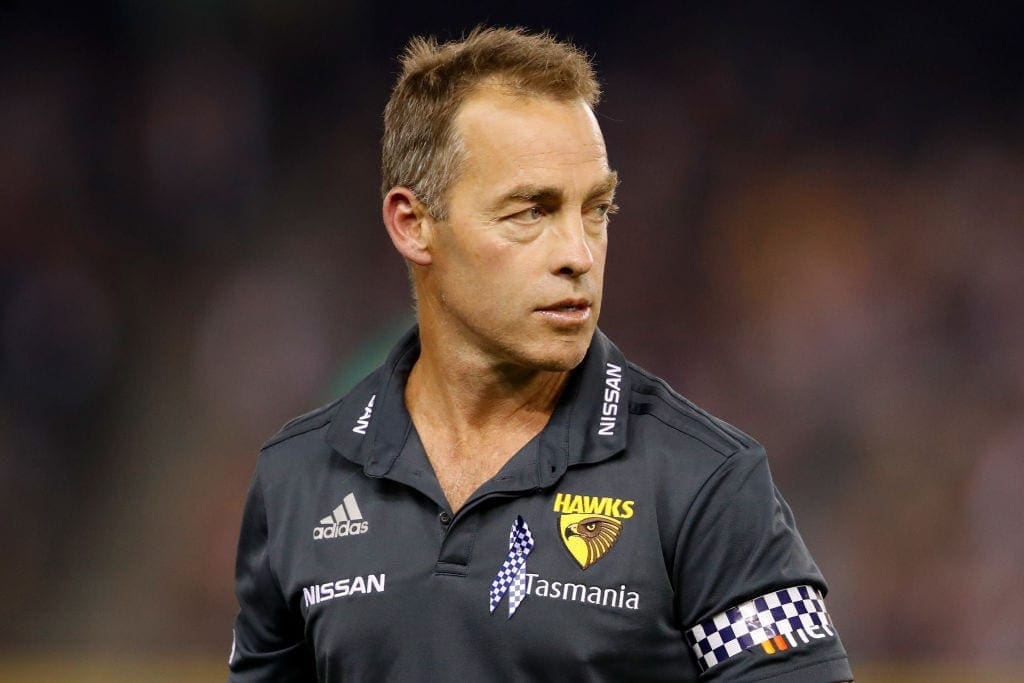 "For a kid that grew up in West Wimmera and held those clubs on such a pedestal, the lure of actually coaching one of those clubs was significant for me."
The 53-year-old stated that the stars didn't quite align for a move to either Ikon Park or the Holden Centre, but the prospect to eventually return to coaching is likely to be alive next year.
"At some point in time, I'm certain I'm going to miss it (coaching) at different stages," Clarkson added. 
"The timing wasn't right.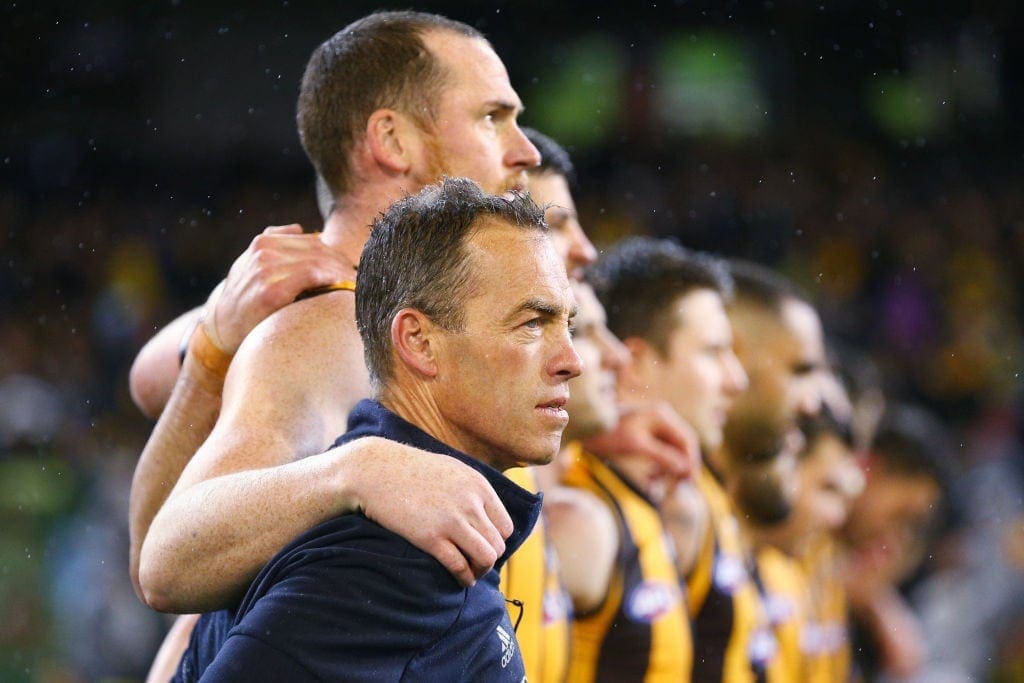 "I've got to have 12 months off and see if I can recharge the batteries for AFL footy or explore another opportunity that might be out there."
Clarkson's tenure with the Hawks ended after 17 seasons with the club, recording four premierships and a winning rate of 58.97% over the course of 390 matches.