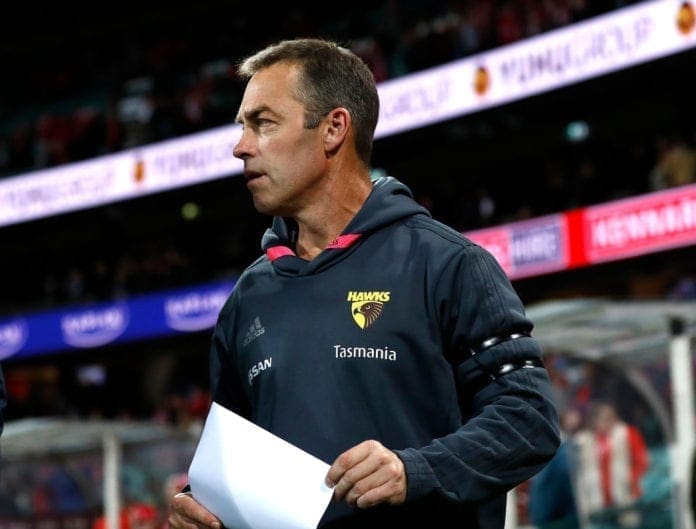 Former Hawthorn coach Alastair Clarkson has stated that although Carlton had once again contacted him about filling their head coaching void, his plans remained to take a year off in 2022.
With the Blues last week announcing that decorated administrator Brian Cook had joined the club in an official capacity, Clarkson was expected to be sounded out a final time to gauge whether the ex-Geelong and West Coast CEO's hiring would be enough to sway him.
However, Clarkson revealed on Monday night that this latest advance was met with the same response as the series that proceeded it.
"I spoke to Cooky over the weekend, and I appreciated the call enormously, respectful of the process that they're going through," the four-time premiership coach said explained on Fox Footy's AFL 360.
"But I'm sticking to what I said six or eight weeks ago, that I need a spell. I'm just not ready to go flat-out again right now.
"My family and I had always looked at the end of next year as the time we'd make decisions on what we'd do. Now some different circumstances unfolded this year which pushed it forward a little bit earlier than what we first anticipated, but the end of next year was always the time we were going to assess what post-2022 is going to look like."
Clarko confirms he will not coach at Carlton in 2022.#AFL360 pic.twitter.com/z7keXiablC

— Fox Footy (@FOXFOOTY) September 20, 2021
Despite his steadfast stance, the 53-year-old was willing to admit that offers to coach clubs of both Carlton and Collingwood's magnitude were tough to refuse.
"I said to Cooky on the phone, I grew up in an era where I feel like the best footy - despite what we've been through - the best footy, and maybe I was just an impressionable young kid, was the late 70s and early 80s," Clarkson recommenced.
"The Carltons and the Essendons of that period of time, and Collingwood competed, they were bridesmaids a lot. So I couldn't respect two clubs more than Collingwood and Carlton.
"And the lure to coach those clubs is just, it's sitting there right in front of your face, do you want to put your hand up to see whether you'd be selected to coach those sides?
"But I wasn't strong enough to overpower my thinking in terms of what my family and I need right now, and that's a 12-month spell."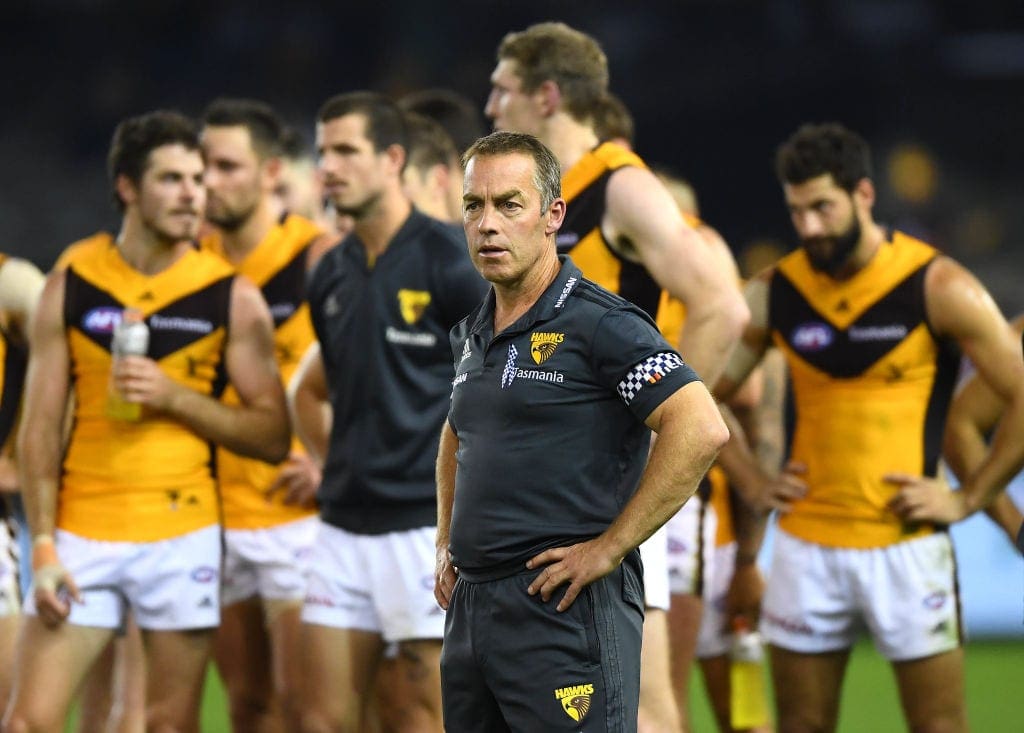 Although the year off is designed to regenerate his passion for the profession again, the mastermind was also wiling to concede that the sabbatical may not yield a desired result.
"Now, in that 12 months, I'm quite serious when I've said this throughout the course of the year, I might find out that I can't recharge the batteries and I don't want to go again, or I think probably it's in my DNA to want to coach again at the end of next year or the year after," Clarkson expounded.
"But I want to use the next 12 months to try and find that out ... I think it's more likely I get to the end of July or August next year and I can't wait to get back into it again."
Despite periods away from work often conjure mental images of sleeps in and cocktails on the beach, Clarkson suggested that although he wouldn't be wearing a branded polo in 2022, he would still be hard at work.
"We have a very unique opportunity to do three things - that's commit to my friends and family a little bit more ... I want to do some study and if I can do that abroad that'd be great, I've done that plenty of times before," he continued.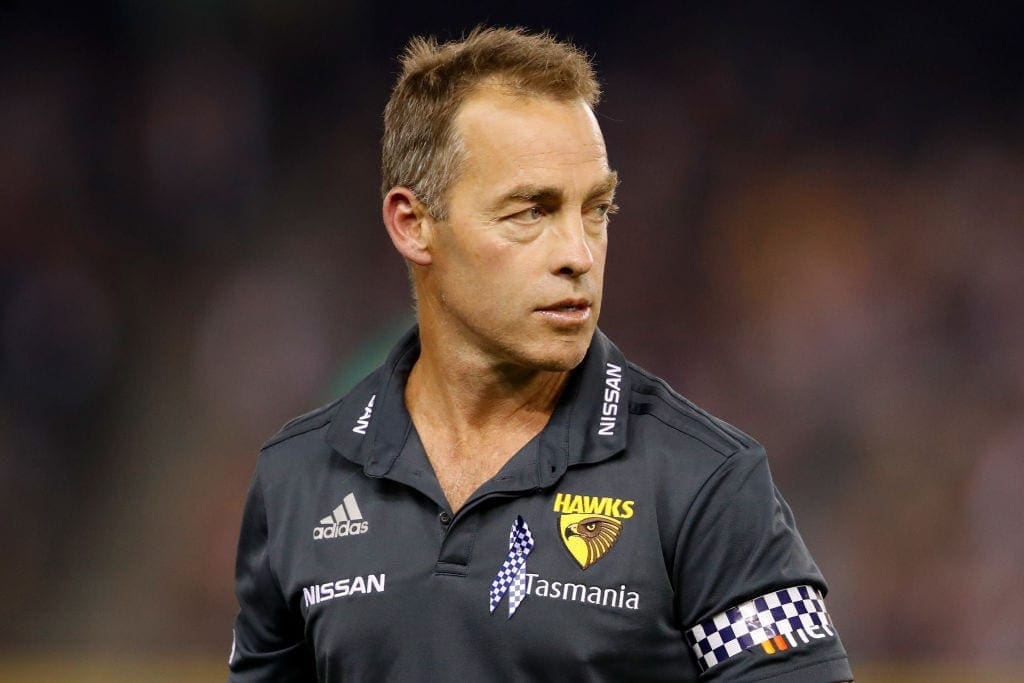 Clarkson also revealed he would also be pitching in to aid Tasmania's efforts to gain an AFL license.
"The other thing I'd like to do is try to give something back to the game," he added.
"I've been involved in clubland for 35 years either as a player or a coach, and there's things I'd like to be able to do to push back - I've got an interest in doing some stuff with Tassie, I've got a long association with Tassie through the affiliation with Hawthorn.
"But I'd like to see if I could help in some sort of way them being able to see the feasibility of having a team in this competition, if I can contribute in some small way."
With a coach of Clarkson's calibre likely to be available for 2023 and beyond, those pedagogues that have been afforded minor job security may be sweating if their sides make poor starts next season.