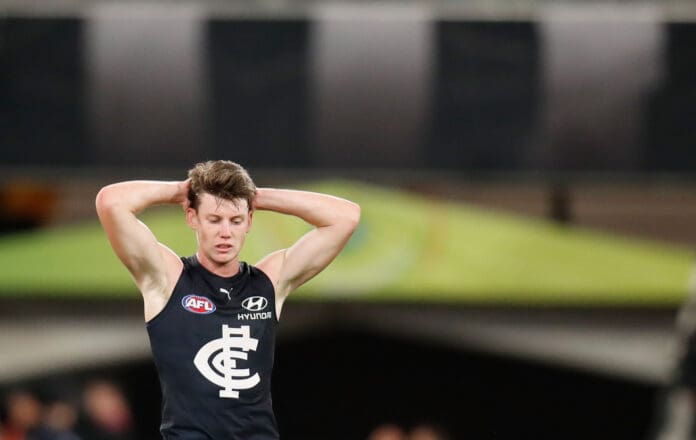 The Carlton Blues have revealed that all of Sam Walsh, Liam Stocker and Domanic Akuei are making strong progress in their recovery from injury.
Star midfielder Walsh will understandably be the player Blues fans are most concerned with.
The Camperdown-born 21-year-old, who was taken at first pick in the 2018 national draft and has since kicked 26 goals in 61 games for Carlton, has rose to stardom for the club over the past three seasons.
He injured his ankle a number of weeks ago, which will leave him on the sidelines for what is assumed to be at least the opening couple of weeks of the season.
It will likely see him miss at least matches with the Richmond Tigers and Western Bulldogs, however, it's unclear exactly how soon he may return, with the club saying they stepped up rehab on his ankle over the weekend.
The club statement reveals Walsh's ankle has responded well so far, however, Carlton are refusing to put a timeline on his return, instead suggesting it will be "guided by how the ankle is functioning" and that "he will need to tick every box possible during this next phase before being available to play."
Stocker, a defender, is also returning from an ankle injury, however, the club are far more positive regarding his suggested return to play timeline.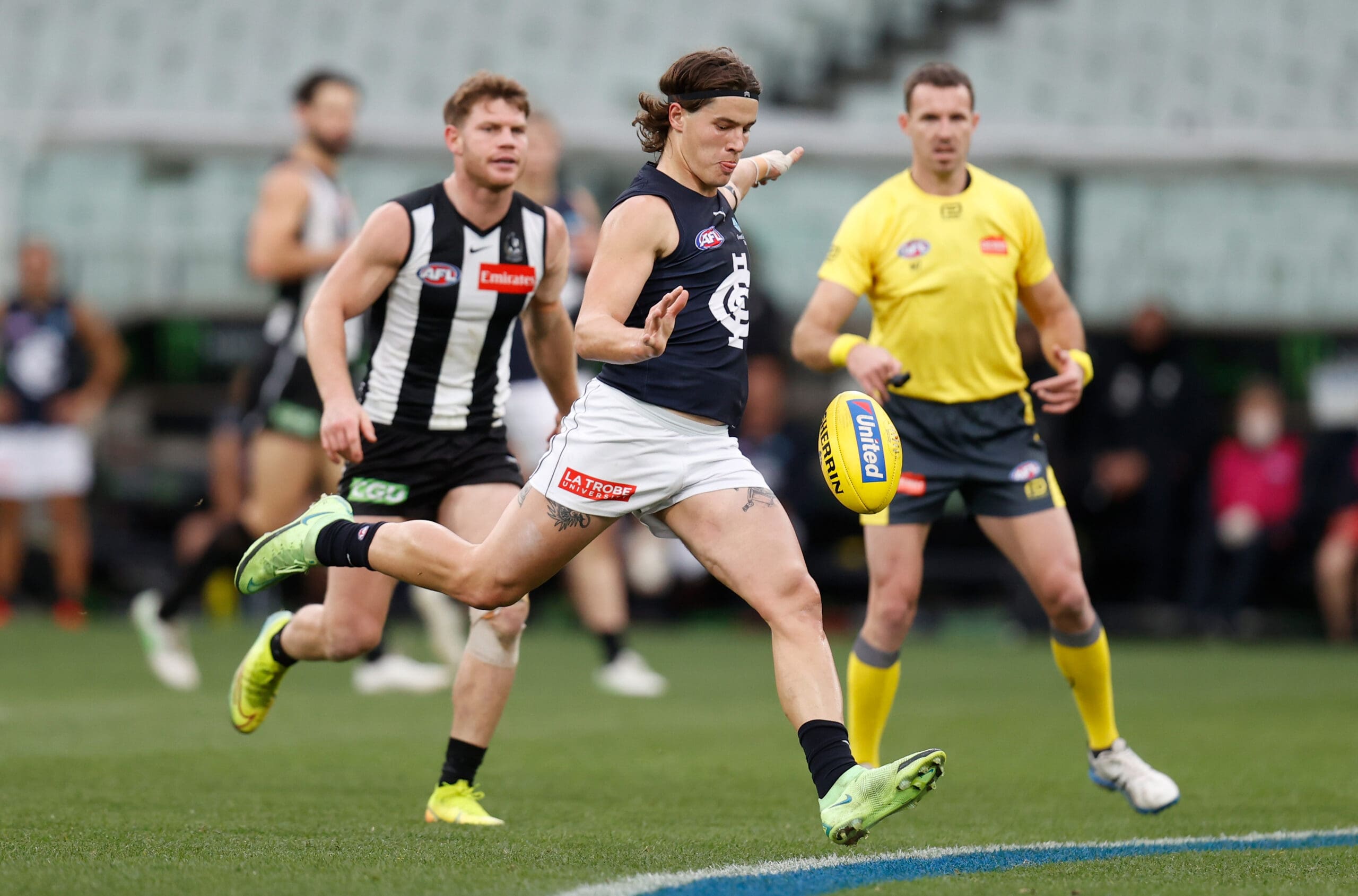 The update reveals he has returned to a skills program and is in the reconditioning phase to be ready to play, with an expectation he will be back on the park and fighting or a spot in the Blues' backline within two to three weeks.
Making his debut in 2019, Stocker has played 22 games for the club since his debut.
Akuei, who is yet to debut, is set to be available within the next fortnight as he continues a reconditioning phase from a ground injury.
The Sudan-born youngster, who is a defender, joined the club from the Carlton Academy and was selected as a Category B rookie by the club over the off-season.