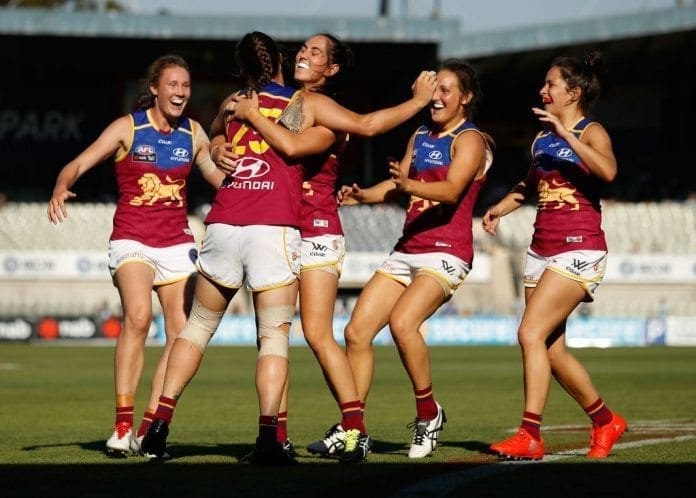 Brisbane Lions duo Luka Yoshida-Martin and veteran Sharni Webb will both miss the 2023 AFLW season after suffering season-ending injuries.
The Lions confirmed this week that Yoshida-Martin has torn her ACL during preparations for the upcoming season.
The 22-year-old played three games during season 6 of the AFLW but couldn't find herself in the lineup for season 7.
Yoshida-Martin, who was recruited from the University of Queensland, was hoping to earn consistent selection this season, but will now have to wait until 2024 after recovery.
Foundation Lion Webb will also be sidelined, with the club confirming she has ruptured her achilles and has undergone surgery.
The veteran Lion has played 31 games since her debut in 2017.
Brisbane's head of women's football Breanna Brock confirmed the injury news to club media, saying the duo will be missed.
"Sharni and Luka are valuable assets to our group and their presence will definitely be missed out on the track," said Brock.
"To miss a season is never ideal but everyone at the club will be supporting them through their recovery and that will be our focus."
The AFLW pre-season will begin in May ahead of the competition's start in the first weekend of September.