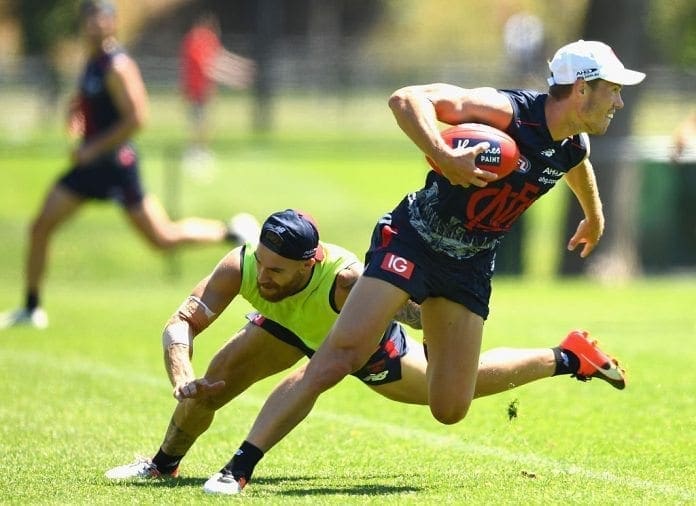 Melbourne forward Dean Kent's pre-season has been halted by a niggling back injury.
The 22-year-old has been in rehab over the past few weeks and will now be placed on a modified training program for the next month as he eases back into training.
Demons fitness boss Dave Misson said the club is aiming to have Kent ready to play some part in the JLT Community Series.
"Just before we broke for Christmas, Kenty had a flare up in his back," Misson said.
"He's had some of that (back tightness) previously during the season, so we just want to use the time now to settle it down.
"It'll probably take another month to get him back ready to play again.
"Hopefully he'll be ready to take part in the pre-season series."
The small forward kicked 25 goals in 20 games last season, for a total of 49 majors in his 52 game career to date.