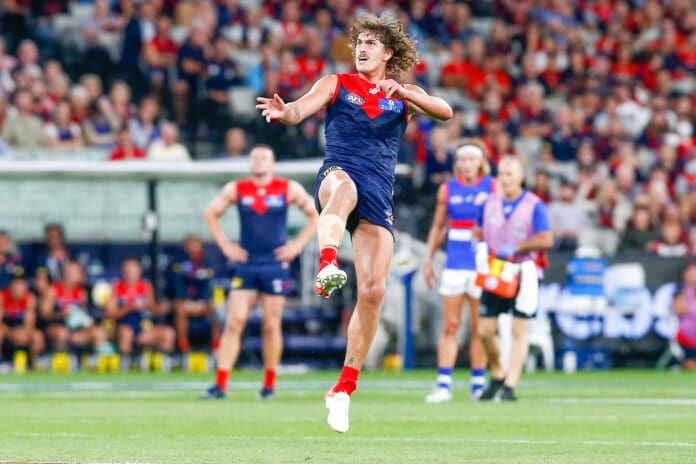 Premiership Demon Luke Jackson's future has been the source of plenty of speculation so far this season, with the young star set to be out-of-contract at the end of the season, but reports have emerged that Fremantle are willing to offer Jackson up to $1.5 million-per-year to make the trip west.
Jackson, who is originally from Western Australia, is set to take the number one ruck position at the Demons for the next month as skipper Max Gawn recovers from a syndesmosis injury, hoping to raise his value before the end of the season.
The 20-year-old has attracted interest from both Fremantle and West Coast as he weighs up his future, with former Eagles forward Peter Sumich making some bold claims about the money Jackson is set to attract if he heads to Fremantle.
"Look, I've heard Fremantle have offered him seven-years at $10.5 million," Sumich said on 91.3 SportFM in Perth.
"That's a lot of money and if that is the case I reckon it's ridiculous. The kid's not worth that, but sometimes you pay overs to get them in. It will be interesting times for Luke."
Jackson made his debut in 2020 and has gone on to play 42 games for the Demons, becoming an instrumental part of their premiership success in 2021, a year in which he kicked 16 goals.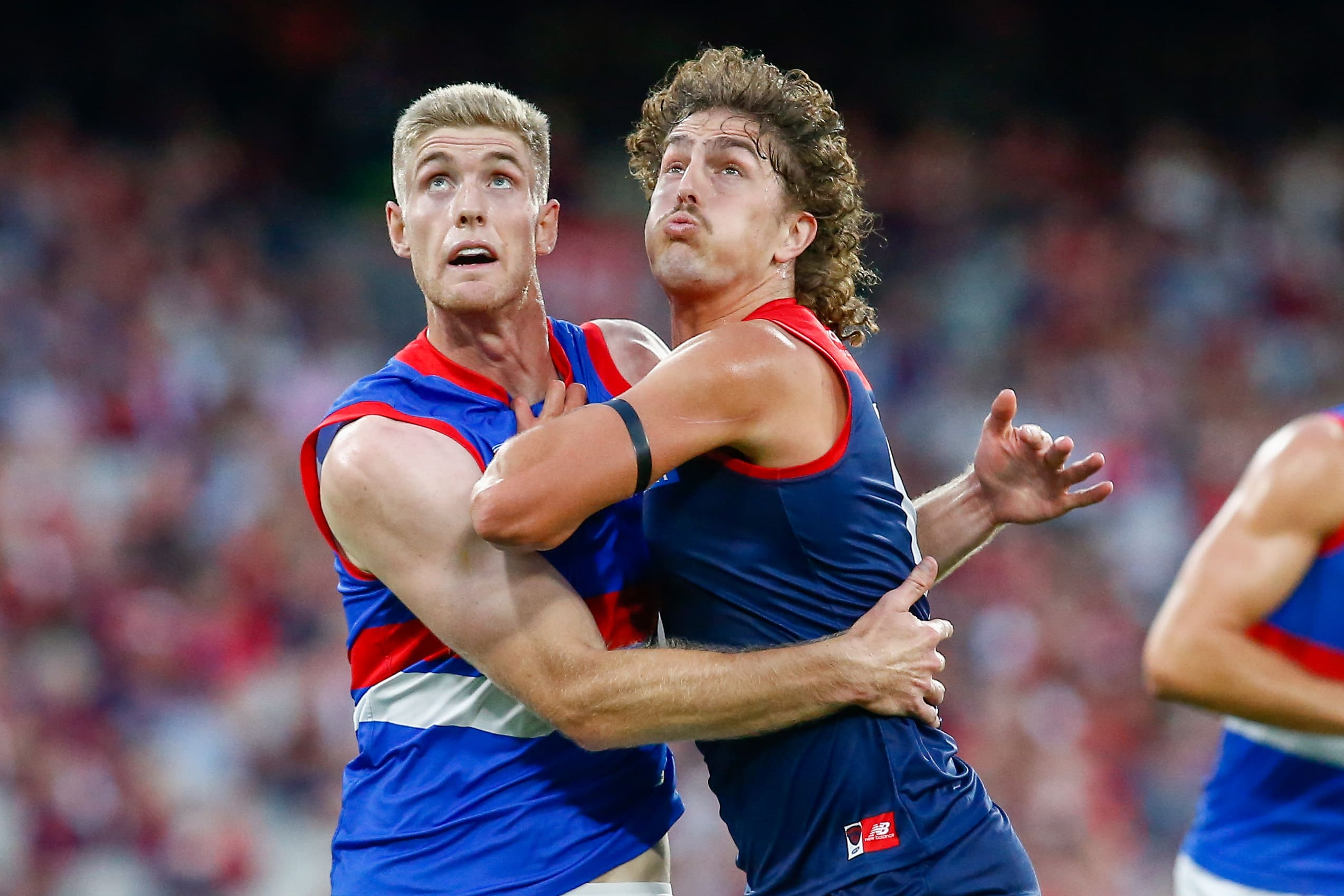 "It's going to be an interesting next four weeks with how he goes as the No. 1 ruckman," Sumich continued.
"What if he dominates? That ($10.5m) might be unders. I think the kid will go well. He's still learning. Let's remember he's a basketballer who's still learning his craft as a ruckman-forward.
"He's still two years or even three years away from hitting his prime years."
Jackson is currently in Western Australia during Melbourne's bye weekend. The 20-year-old is set to rejoin the Demons as they take on Brisbane on Thursday night in Round 15.