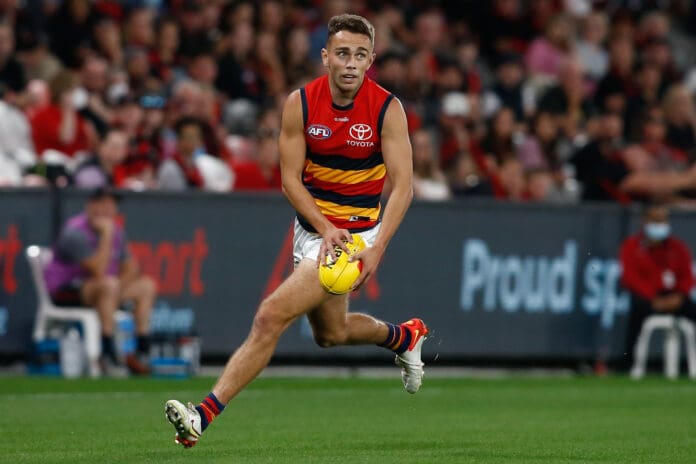 Adelaide midfielder Lachlan Sholl has denied links to Carlton that gained traction during the this year.
The 22-year-old signed a contract with the Crows eight games into the 2021 season after impressing with his work rate and elite kick.
Although his deal isn't set to expire until 2024, speculation ran rife during the 2022 season of a trade potentially being orchestrated by the Blues for Sholl.
A move to Princes Park would reunite Sholl with his father's former side, with Brett Sholl having played 35 goals for the Navy Blues.
However, Sholl has unequivocally rebuffed any such reports, instead reaffirming his commitment to the South Australian club.
"There was absolutely no truth in it at all actually, it was quite surprising," he told SEN SA's The Run Home.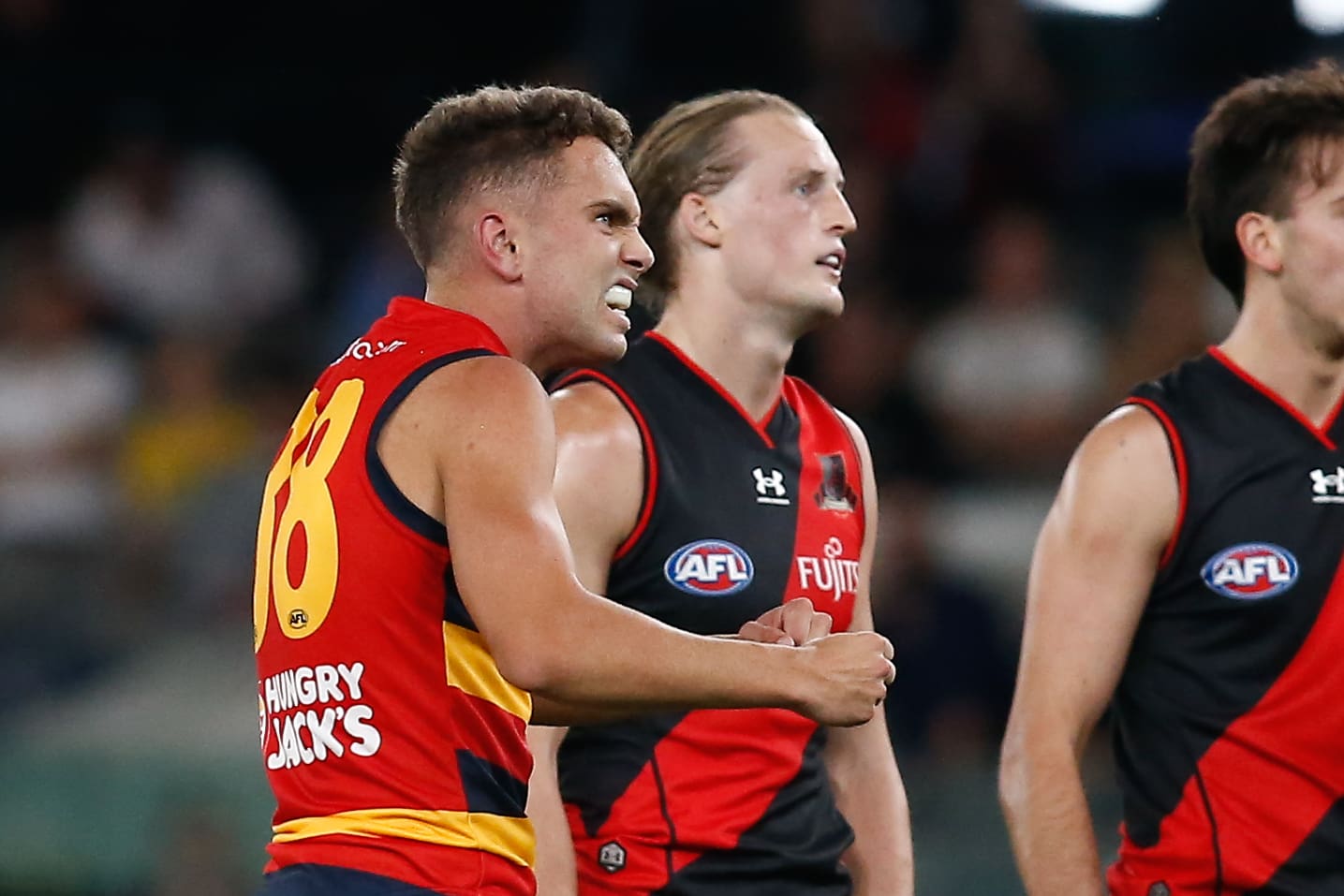 "I obviously had mates and mum and dad sending me screenshots of the articles going 'what's happening?', but I had not heard a thing.
"There was absolutely no truth to it at all and obviously I'm very happy here at Adelaide and very settled anyway.
"It was a bit surprising to get that, but anyway that's footy."
It has been a difficult year for Sholl, having been in and out of an Adelaide side that finished four games outside of the top eight.
Sholl has played 38 games after being selected at the pick 64 in the 2018 National Draft.