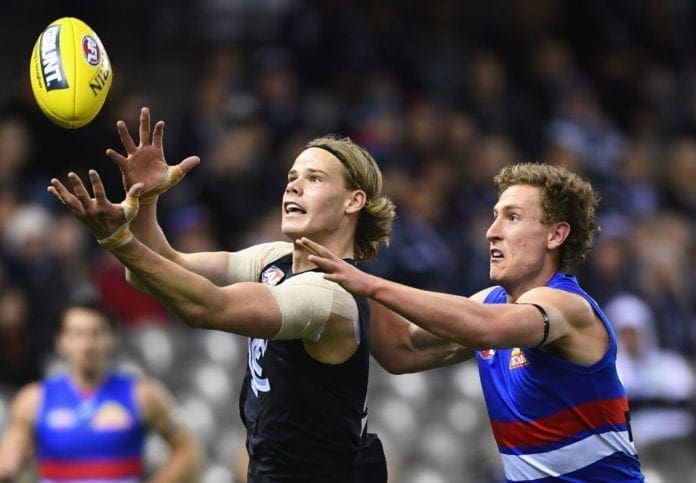 The AFL MRO has laid one charge from Thursday night's action, with Tom De Koning charged for a third quarter incident.
De Koning has been charged with kneeing Geelong's Rhys Stanley, with the incident graded as Careless Conduct, Medium Impact, Body Contact.
The incident came in the third term of the 8-point Carlton win, with De Koning offered a $3,000 sanction as a first offence, $2,000 with an early plea.
The financial sanction means the 23-year-old will be free to face GWS in Carlton's Round 3 clash.
No other incidents from the game required any further explanation from the MRO. The charge sheet from Friday night's game will be released on Saturday.