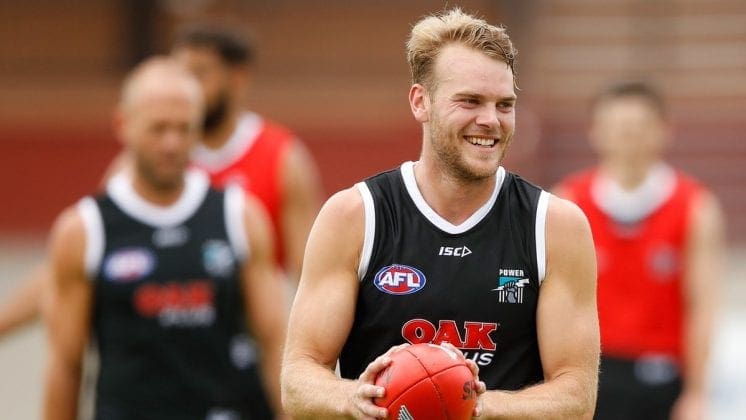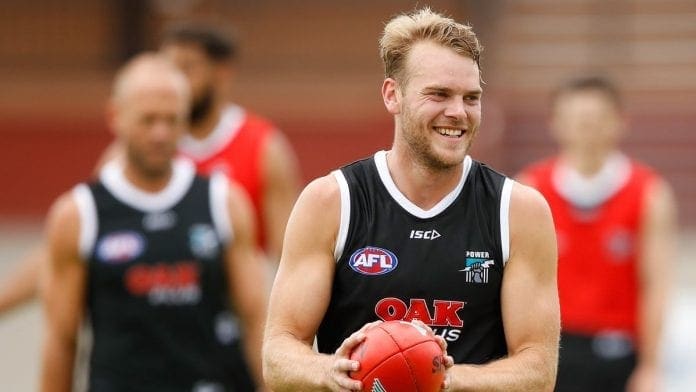 Former Melbourne forward and now Port Adelaide recruit Jack Watts has credited his former coach Paul Roos as being a big instigator in his high profile move to the Power this off season.
The former number 1 draft pick, has credited Roos for saving his career in his three-and-a-half year coaching stint at the Dees whilst also heaping praise on Roos for helping him make his decision to move South Australia.
"I stayed in pretty constant contact with 'Roosy' and (wife) Tami, they're just a beautiful family," Watts told SEN.
"He's just a legend.
"Leading into the decision I was speaking to him a fair bit and weighing up our options and I was letting him know what was going on.
"He thought the same as I did and thought Port Adelaide would be a great move and really good for me personally and my footy."
Once put onto the trade table, Watts attracted interest from Geelong, Sydney and Port Adelaide before nominating the Power as his preferred destination.
"To be honest, the reason I chose Port was to probably get the best out of my football and it was the place I thought I'd enjoy my football the most," Watts said.
In a deal that saw Watts exchanged for the 31st pick in the national draft, which the Demons used to select the mature aged Bayley Fritsch, Watts is hoping that his new environment will help him build on a disappointing 2017. He hopes playing alongside the likes of Robbie Gray and Oliver Wines will help his achieve this.
"A big thing for me was just the people that I met leading up to the decision," Watts added.
"I just couldn't fault Port Adelaide at all."
Melbourne, however, will be hoping to justify their decision of trading Watts, by attempting to make their first finals appearance since 2006.