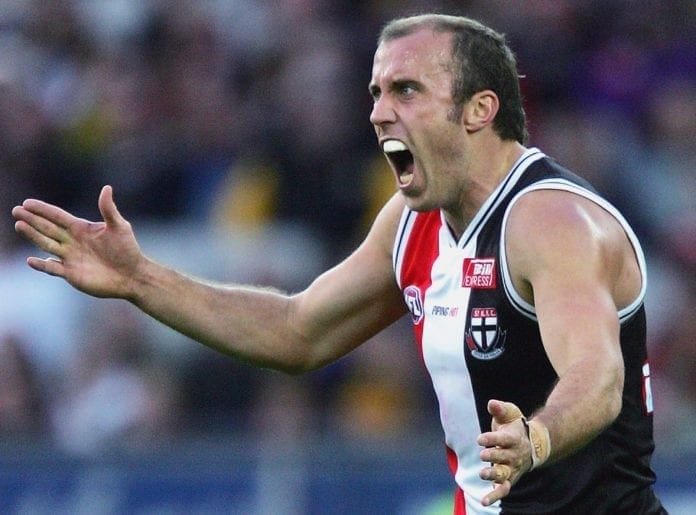 On the back of Hawthorn hot-head's James Sicily's performance on the weekend, Zero Hanger counts down the top five dummy spits!
5. Matthew Richardson
When former Richmond star-forward Matthew Richardson was streaming to the goals in 2017's EJ Whitten Legends match, many presumed former AFLW Crows forward Abbey Holmes would loop a handball to the 800-goal superstar. They presumed wrong, and Richo let loose, although it was all in a bit of light-hearted fun.