A favourable and increasingly popular way to engage fans, podcasts have become a growing way to consume sports media.
Lots of AFL fans, retired players, and sporting icons have joined the podcasting wave, directly providing their listeners with their own unique perspectives of the game, the latest news, and general opinions from within their houses or studios.
We have constructed a small list of podcasts that manage to cover all angles of the game, including analytics and statistics, light-hearted banter between footy fans, raw and unique insights into popular AFL icons, and more before the start of the 2023 season.
Here are five podcasts that the regular AFL fan might enjoy ahead of the new season.
Lystics Podcast
Founded in August 2015 by friends Sean Lewis and John van Noorden, the Lystics podcast analyses AFL playing lists and each team's structure and who teams should delist, keep and maintain, trades and what moves teams should make during the off-season.
The podcast features a unique angle into each club's short and long-term trajectories, their individual strategies, and dissects what has and hasn't worked for clubs in the past.
They provide suggestions for each club, who they should have picked up in the trade period, how to change their management style to better suit the club, and how player injuries affect each club and their performance.
The overall Apple Podcasts rating for Lystics is 4.8/5, and common reviews praise how informative and detailed the podcasts and the hosts' opinions are.
You can listen to Lystics on Apple Podcasts, Spotify, Podchaser, TuneIn and Soundcloud.
Click here to listen to the AFL Lystics podcast on Spotify. 
BackChat
A light-hearted and upbeat sports show, hosted by former West Coast Eagles player Will Schofield and producer Dan Const, BackChat features a range of weekly guests and unfiltered interviews, providing listeners with the opportunity to view AFL and sports in a different way.
The podcast has two main segments, BackChat and Shelter Footy Cast. BackChat boasts a more causal approach towards the AFL with athlete interviews, challenges, uplifting stories and banter, whilst their smaller show, Shelter Footy Cast, provides a more in-depth review into the season through a Western Australia lense.
Hosted by Schofield and sports commentator Mark Readings, the segment airs twice a week on Mondays and Thursdays. Monday's episodes provide a run-down of the previous week and important takeaways fans might have missed in the last rounds, whilst episodes aired on Thursdays give listeners a preview of what they can expect for the upcoming round.
The overall Apple Podcasts rating for BackChat was another 4.8/5. You can listen to BackChat and Shelter Footy Cast on Spotify, Apple Podcasts and YouTube.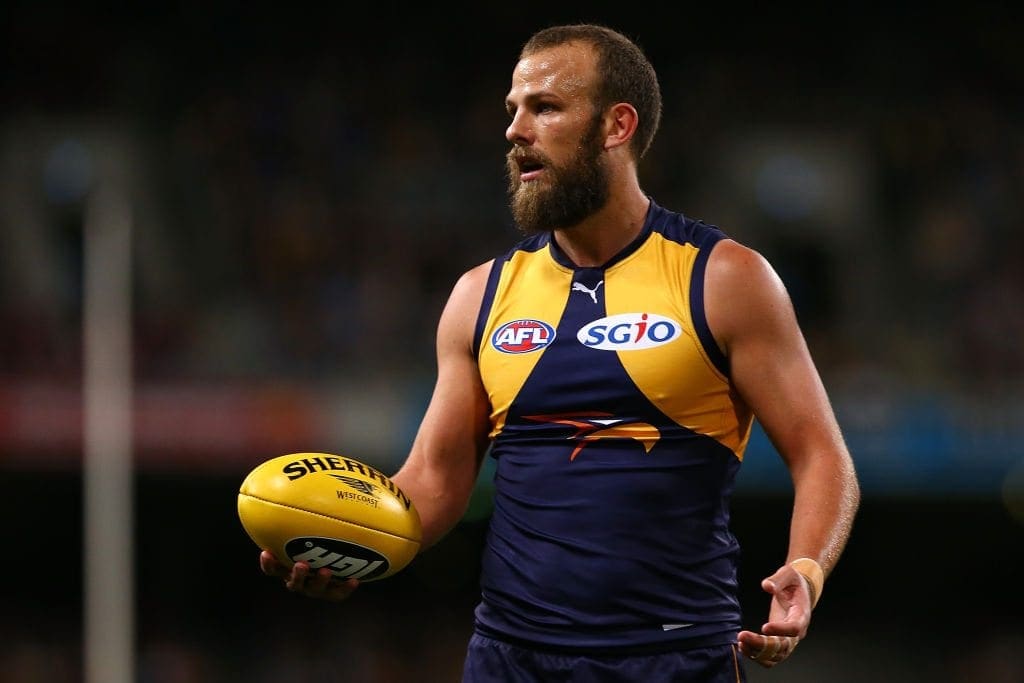 JunkTime AFL Podcast
Another comedic and upbeat podcast, JunkTime provides listeners with a sarcastic approach towards the AFL. Adam Rozenbachs, a stand-up comedian, broadcaster and author, co-hosts with comedian Michael Chamberlin.
Together this chaotic duo gives consumers an informal insight into lots of different interviews with AFL sporting personalities and their opinions, as seen in their most recent episode where they joined guests at Arbory Afloat in Melbourne's CBD.
JunkTime can be accessed on Apple Podcasts, the JunkTime website, Audible and Soundcloud.
Browny's Podcast
Jonathan Brown, Deano and Campbell Brown sit down together to share their opinions, suggestions and reviews for past and upcoming rounds and personal stories and experiences.
The podcast's main focus is the group dynamic, and everyone's individual experiences and opinions on other sports broadcasters and personalities, such as Brian Taylor and Gillon McLachlan, as well as up-to-date events, pranks, news and scandals within the AFL and at respective clubs.
Last Time I Cried Podcast and mini-series
Hamish McLachlan leads the mini-series and podcast Last Time I Cried, which features a range of interviews with high-profile athletes and AFL personalities.
The mini-series was created by AIA Vitality, a personalised health and wellness program helping support individuals in healthier lifestyles and diet choices.
The podcast includes 20-minute short episodes, giving listeners a new perspective into the real-life struggles and experiences that AFL members have gone through.
The mini-series features personalities such as Trent Cotchin, Patrick Dangerfield, Campbell Brown, Tom Boyd and more. Each unique and heart-touching story gives the audience insight into the traumatic and memorable experiences players face, both inside and outside of football.
Last Time I Cried can be found on Apple Podcasts, Google Podcasts, Spotify, RSS and on the AFL website.