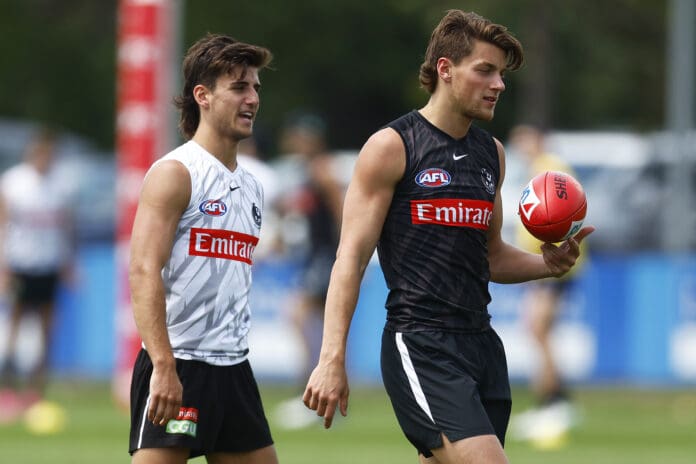 With a new season on the horizon, we begin to dissect how each club's list is coming together following weeks of glueing in the pre-season.
While the more notable names in Adam Cerra, Jordan Dawson and Hugh Greenwood are sure to be making waves in their new colours prior to Round 1, several recruits from the off-season are sure to add an exciting edge while going somewhat unnoticed in the headlines.
We cast our eye over some of the more underrated recruits of the off-season and what value they're sure to bring in 2022.
1. Patrick Lipinski (Collingwood)
The former Bulldog has shown the potential to feature as a key cog should he be given a more senior role in midfield, while also having an impact on the scoreboard through forward rotations.
While plenty of off-season attention has been placed toward father-son selection Nick Daicos and mercurial forward Jordan De Goey, Lipinski is sure to be seen as a key recruit among those that have begun calling the Holden Centre home this season.
With more senior heads set to find roles outside of the engine room, opportunities will open up for the likes of Lipinski, who has more experience at senior level than the likes of Josh Daicos, Tyler Brown, Trent Bianco, Caleb Poulter, Finlay Macare and Trey Ruscoe.
While De Goey, Jack Crisp and Taylor Adams will command more midfield minutes this year, the stage is set for someone of Lipinski's range to take the next step as part of the new era at Collingwood.