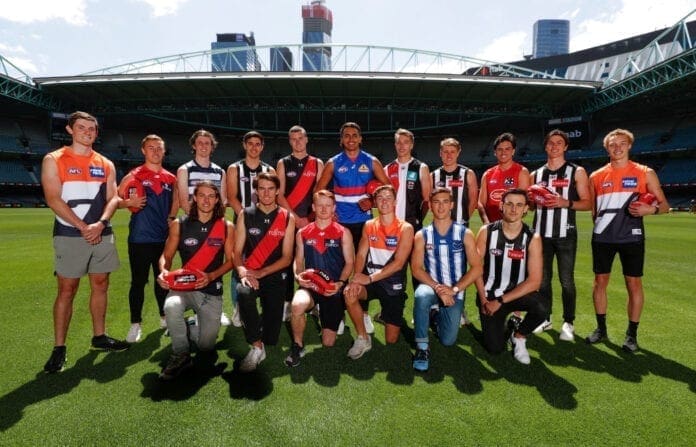 Perhaps the most interesting aspect of this year's draft is that there is still so much uncertainty. Previous iterations, last year aside, have been fairly predictable. But season 2021 has one last trick up its sleeve.
With trading up until, and during, the day allowed, there's undoubtedly plenty of wheeling and dealing going on at this very moment. But things are likely to get really exciting come draft night.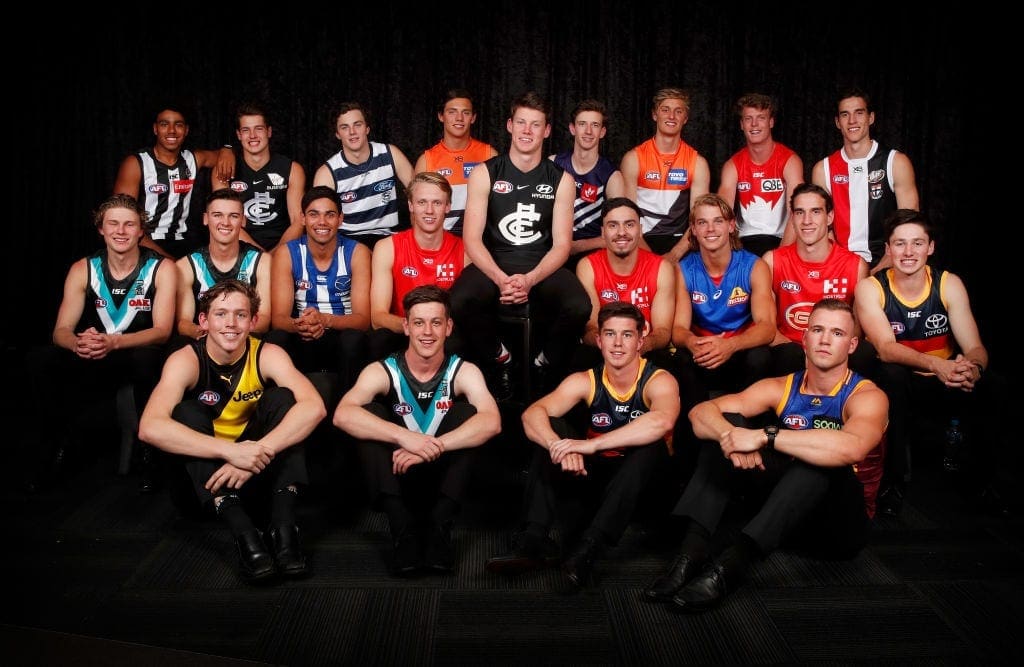 Live trading is a game-changer. There are several clubs in interesting positions and looking to change their fortunes. With confusion surrounding the group of draftees from Pick 5 onward, there's a real chance for some clever trading to pay big dividends.
It's looking likely that Pick 1 will be Jason-Horne Francis, followed by Nick Daicos and Sam Darcy with the next two picks once bids are made.
So who's looking likely to make some moves? More importantly, who should definitely consider putting their picks on the table?
Greater Western Sydney
Pick 2 will shape the draft. What the Giants do with it could have a domino effect either way. Do the Giants bid on Daicos and force Collingwood's hand? Or do they throw a cat amongst the pigeons?
Speculation is mounting they're open to a trade, and there'd be no shortage of suitors. With no NGA prospects in this year's draft, they don't need points.
Related: The success rate of top 10 draft picks
With injuries hurting the Giants in recent seasons, given they hold pick 13, they could use Pick 2 to trade down and perhaps finish the draft with another three or four top 30 talents. It's worked for them well in the past and would create a scramble on the night.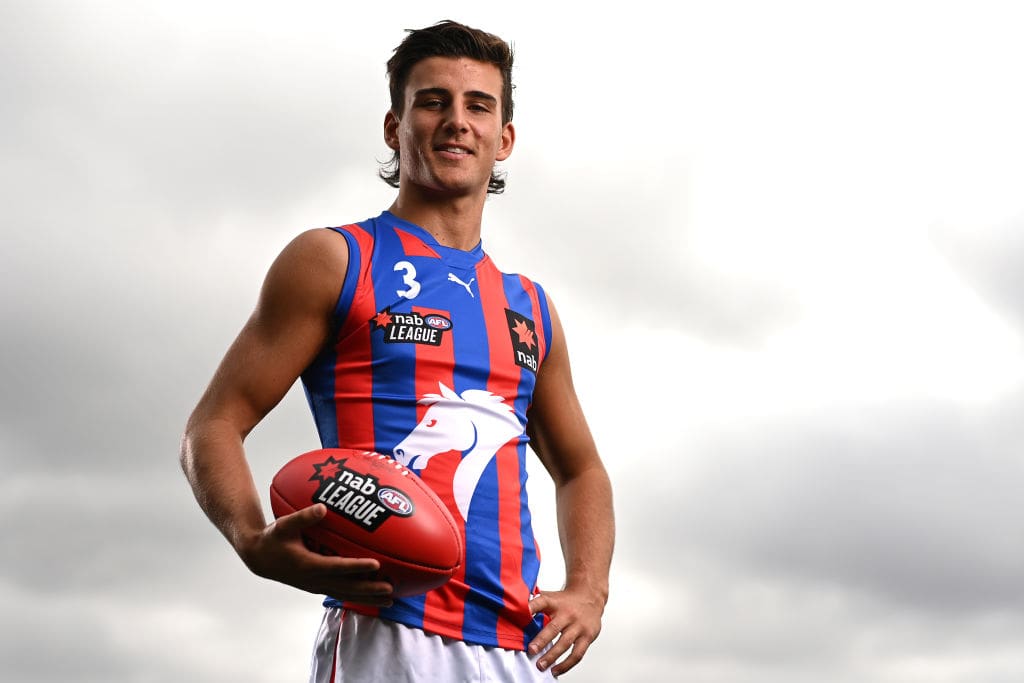 Collingwood
Take it to the bank, Nick Daicos will be a Pie come draft night. After Daicos, the Pies are keen to move back into the first round. However, after Daicos, they want more.
Pies recruiting boss Derek Hine has been vocal about their willingness to trade, saying "We're continually having discussions with different clubs".
"It's important that we're open to anything," Hine added. "If there's a player there that we like we'll try and facilitate the scope to try and take that player."
With a new coach, they want to continue to shape their new era with young talent. They hold picks 36, 38, 40, 46, 48, 55 and 58, all picks that clubs could target to use for NGA prospects or father/sons after most get swallowed into matching a Daicos bid.
They shape as big players come draft night and don't be surprised to see some of those picks be put on the table.
St Kilda
The Saints need to take a first-round player, it's as simple as that. However, they have two or three NGA players they will be keen to draft as well.
Is there a perfect scenario where they can snare a first-round player and their NGA prospects? With two of them rated anywhere between Pick 15 and 35, they'll need to get creative to ensure a good result.
Related: Top Academy and father-son prospects for the Draft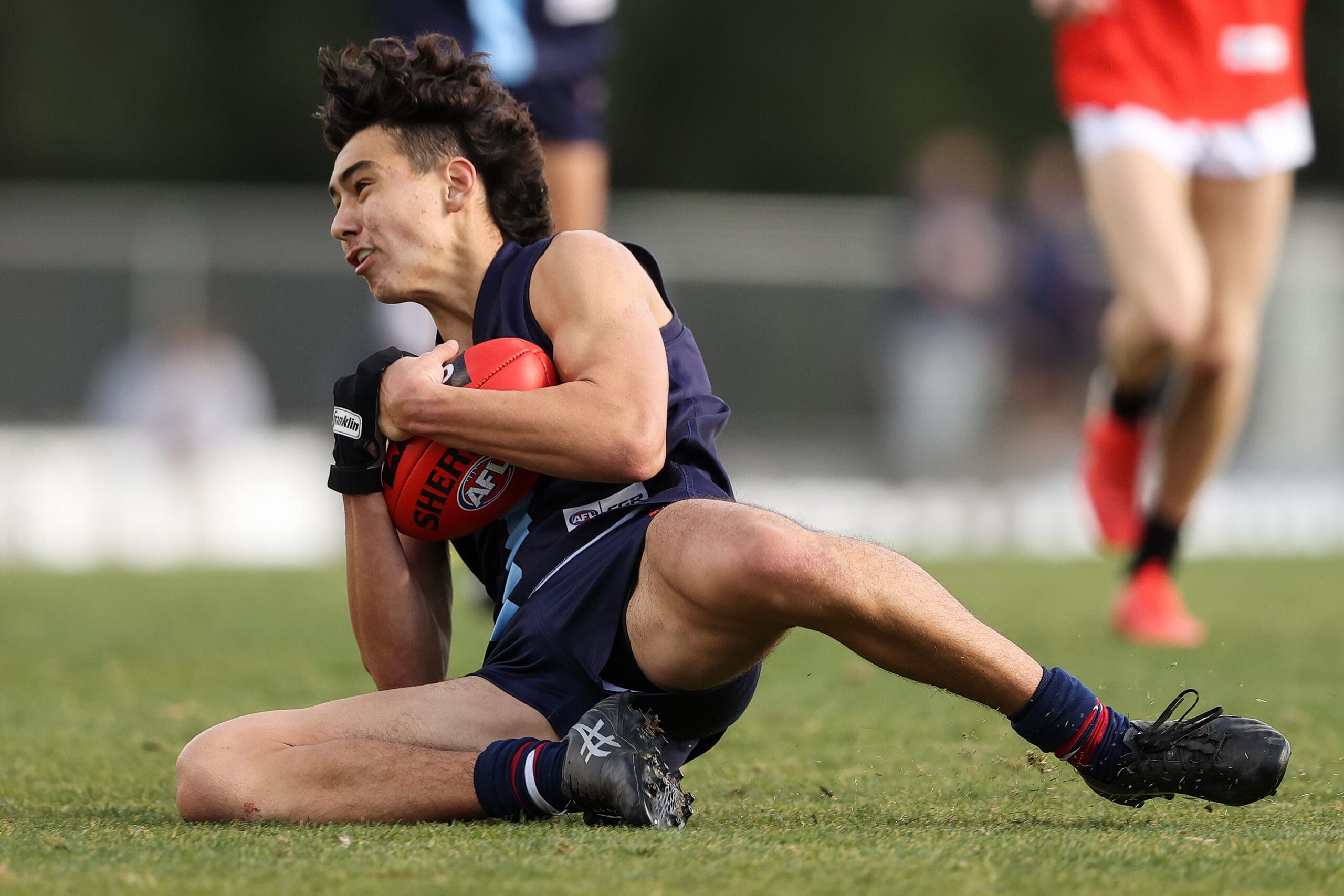 Several clubs have multiple top 30 picks. The Saints may just explore a trade for Pick 9 that could see them net a first-round player, as well as their NGA players, with picks to spare.
Geelong
Perhaps the most obvious, despite still being in flag contention, the Cats need to regenerate desperately. And they know it.
They have enough picks inside the top 50 to broker a deal with any number of clubs, particularly those that hold multiple first-round selections. The Cats have their eyes on the first round and could package two of their four second-round selections.
They will no doubt look to try and entice one of the clubs ahead of them to split their selection.
Fremantle
Freo have three top 20 picks following Adam Cerra's departure. While they have been quiet, could they use any of those to cause a stir?
With so many clubs keen to top up or pump youth into their list, the Dockers could package picks 6 or 8 with 19 and land a player of Finn Callaghan's calibre.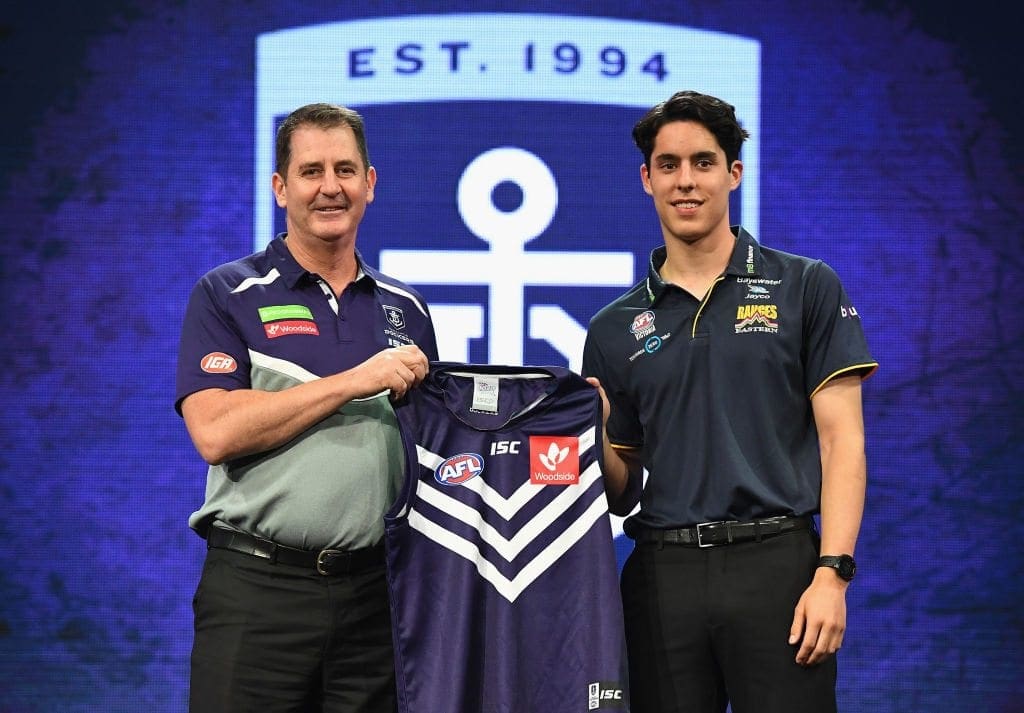 It's unlikely given their list profile, however, the chance to add a top-five and a top 10 selection could prove more tempting than three top 20 picks.
Brisbane
Picks 14 and 18 are tantalising options for half the league. The Lions will know this, giving them the advantage of waiting until draft night to see how desperate the others get.
With injuries to key players hurting the Lions in season 2021, they will surely be targeting another top-end talent. Packaging 14 and 18 together to try and break into the top 10 must surely appeal to them.
Brisbane have five selections but are reportedly only interested in drafting three players. Watch them closely as the draft draws closer.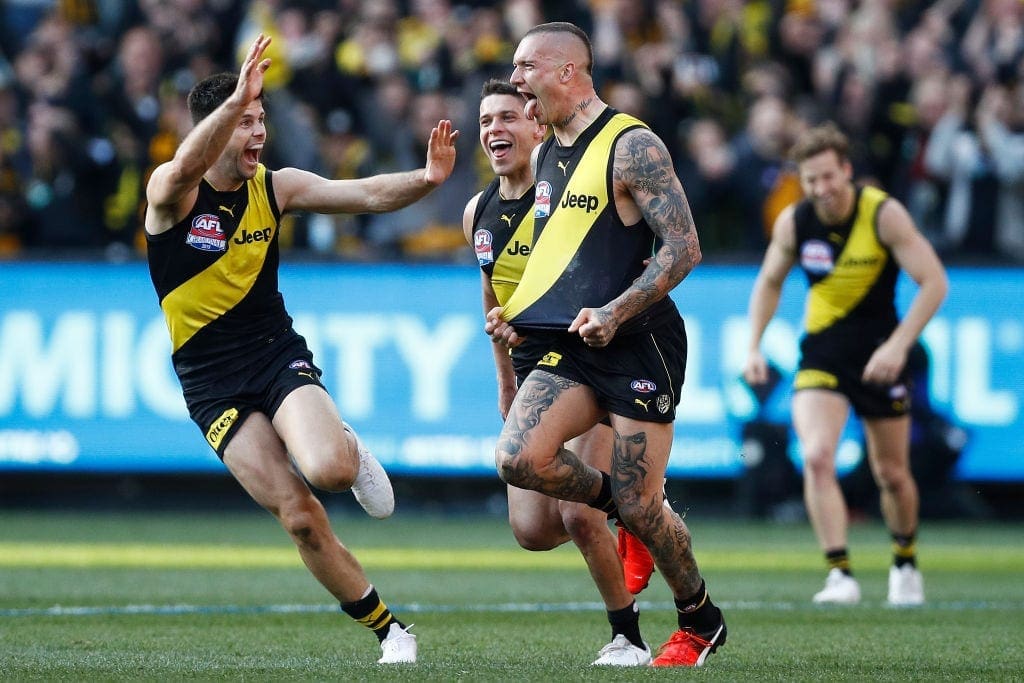 Richmond
With five top 30 picks, the Tigers are sitting pretty. But by the looks of it, they want to get into the handful. They would surely be eyeing off at least one more top ten selection to go with already having Pick 7.
They've already made a play for North's Pick 1, so it's clear they're keen to deal. The Tigers could easily package together picks 15, 26 and 27 for the right suitor and potentially land a special talent.
Should they manage to work their way into the top five, they'll be hoping another Dustin Martin or Trent Cotchin is waiting for them to pounce.
Port Adelaide
The Power continue to look for ways to get past the preliminary final stage. As it stands, they are still one or two pieces short. With four picks in this year's draft, they appear keen to narrow that down to just three picks of quality.
Power General Manager of Football Chris Davies spoke to the FIVEaa in Adelaide on Thursday, saying "I think we've shown that we're open to possibilities of trading back into this draft if need be... we'll probably have three live picks."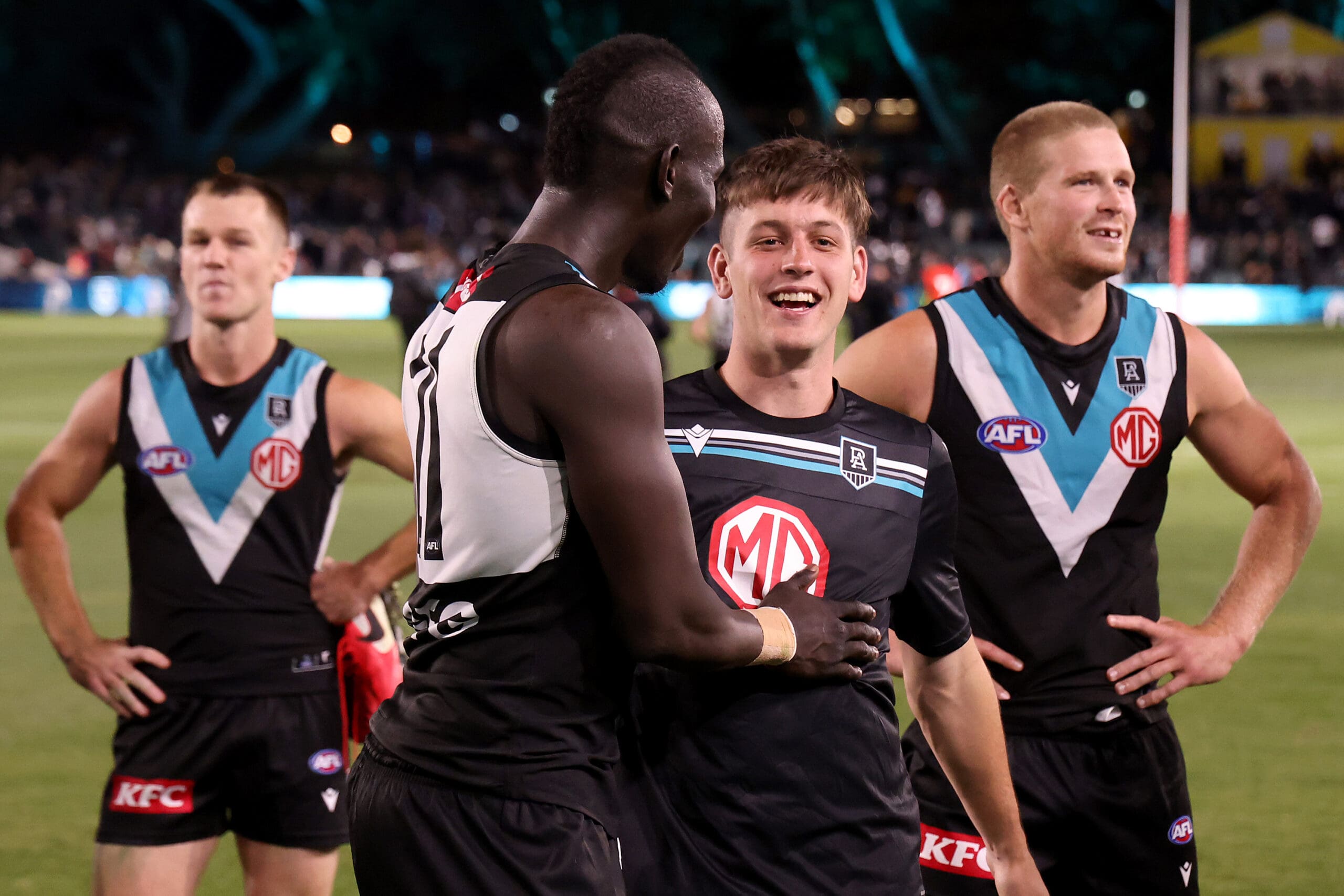 Strangely, despite having Pick 12, the Power don't have another selection until pick 63, so some magic will need to be worked if anything is to happen.
Related: Top South Australian prospects in this year's Draft
Smaller list sizes have hurt, and clubs are getting creative, looking for any way to make sure each pick counts. It's absolutely a case of quality over quantity in the current climate. There's no room for speculative picks.
This year, being the second in a row where draftees' development has been hindered, is crucial. Clubs will be desperate to get access to the very top picks, creating a perfect situation for those that hold the cards.
Whatever happens, draft night is likely to be fairly action-packed.